This deliciously creamy and decadent liqueur is the perfect addition to tea, coffee, and cocktails. Learn to make this homemade Irish Cream Liqueur so you always have it on hand.
» You might like this Classic Irish Coffee Recipe or these Festive St. Patrick's Day Cocktails.
I use a lot of Irish Creme liqueur. Perhaps even too much, if there's such a thing! I love how creamy and sweet it is and the little bit of kick it gives to my morning coffee.
I add it to just about all of my hot drinks, but I think it's even better in cold beverages, like iced coffee and a White Russian cocktail. I even added it to the delicious Dalgona Whipped Coffee Cocktail I created.
You don't really even have to add it to anything. It's great just served over ice.
This Irish Cream liqueur is made with cocoa powder. It doesn't have a strong chocolate taste, however, because it's a relatively small amount.
If you want to make this Irish Cream coffee flavored you can easily do that too by substituting the cocoa with instant coffee. You just need to add a bit of hot water to the instant coffee grounds to make a paste, as it won't dissolve properly in just the cream, as the cocoa will.
Ingredients in Homemade Irish Cream
It doesn't take many ingredients to make this at home, which is why I stopped buying it premade. It's way more expensive than it needs to be. I can make it at home for a fraction of the cost or Bailey's or another brand.
So you'll need these things:
Heavy whipping cream
Unsweetened cocoa powder – Sifted so it doesn't have lumps. Go for a high-quality cocoa powder. It's worth it! I use this cocoa powder
Sweetened condensed milk – You can use any brand you want. I prefer to use Carnation brand, but many people like Eagle brand.
Vanilla extract
Irish whiskey – Since this is an Irish drink use Irish whiskey if you have it. Jameson's Irish Whiskey is always a good choice, as is Bushmill's Original.
» Want to learn more about Irish Whiskey? Read Irish Whiskey vs Scotch Whisky: What's the Difference?and 7 Irish Whiskey Tours in Dublin, Ireland.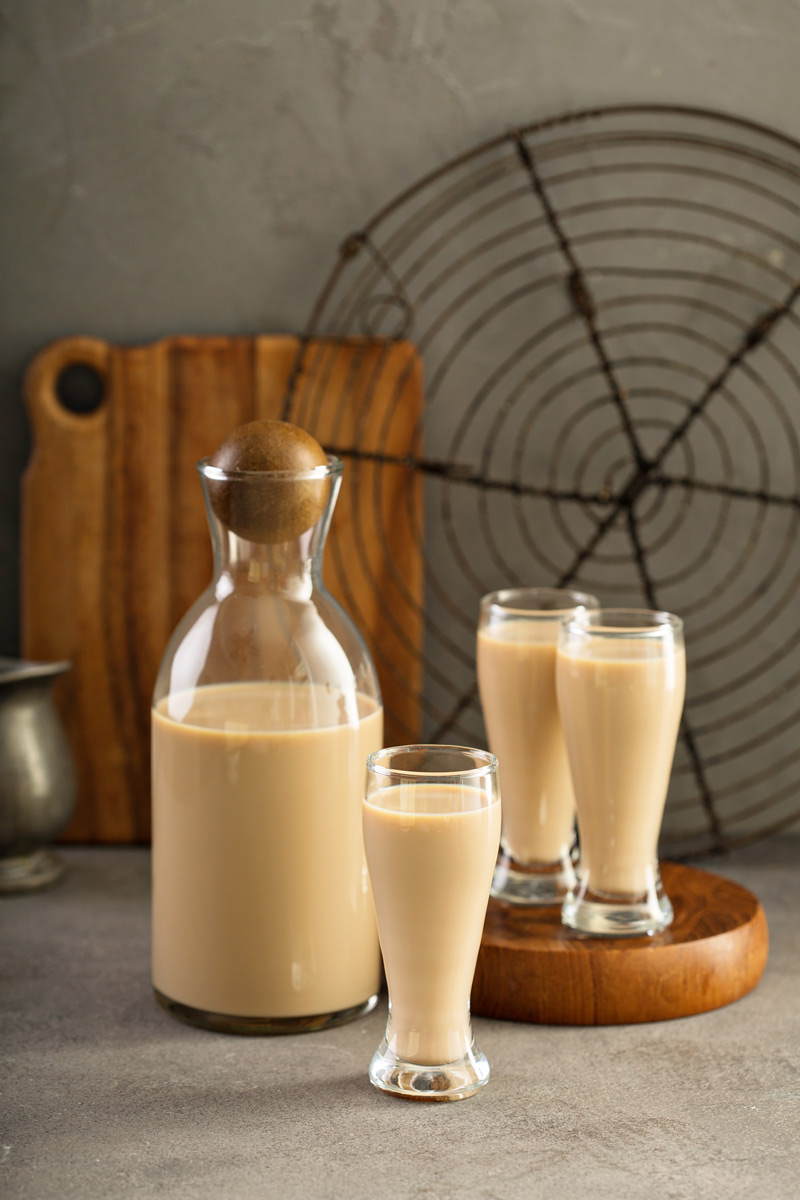 You can find the quantities in the recipe at the bottom of this post. This makes a small batch that makes 2 1/2 cups. You could double the recipe if you need more.
How to Make Homemade Irish Cream
In a medium mixing bowl, start by creating a paste with the cocoa powder and a quarter of the cream. Whisk it together until it is fully incorporated.
Slowly whisk in the rest of the cream, being sure not to allow clumps to form. Whisk in the other ingredients until smooth, then cover and refrigerate.
Use immediately, or keep for 2+ weeks in the refrigerator.
Storing Homemade Irish Cream
Since this recipe includes fresh cream, it must be kept in the refrigerator. It keeps in the refrigerator for a couple of weeks (as long as your cream is super fresh).
I store it in a small carafe with a lid, like one of these options:
If you're looking for a fun gift to give for the holidays, or for a birthday present, this homemade Irish Cream is a great gift idea. Mix up a large batch, divide it among many bottles, add a personalized label, and give them out to friends.
Serving Homemade Irish Cream
Pour it over ice and sip.
Add it to your coffee.
Mix it into a cocktail like this white Russian.
Bake it into cupcakes or brownies or mix it into frosting.
Serve it over ice cream.
Mix it into an iced coffee.
Tips & Notes
Use heavy whipping cream will make your Irish cream luxuriously creamy and thick. You could substitute half and half if you had to but we don't recommend using milk.
If you want coffee flavored Irish cream you can easily do that by substituting the cocoa with instant coffee.
Give it a shake before serving.
Make extra and give it away as gifts for Christmas. Who wouldn't want to receive that gift?
Like this post? We'd love for you to save it to your Pinterest board to share with others! FOLLOW US on Pinterest, Instagram, Facebook for more great recipes! If you made it, post a pic on Instagram and hashtag it #savoredsips
Yield:

2 1/2 cups
Homemade Irish Cream
This homemade Irish Cream is creamy and rich - the perfect addition to tea, coffee, or a cocktail.
Ingredients
1 cup heavy whipping cream
1 teaspoon unsweetened cocoa powder
1 can sweetened condensed milk
1/2 teaspoon vanilla extract
1 cup Irish whiskey
Instructions
Create a paste with the cocoa powder and a quarter of the cream, then slowly whisk in the rest of the cream, being sure not to allow clumps to form.
Whisk in the other ingredients, then cover and refrigerate.
Use immediately, or keep for 2+ weeks in the refrigerator.
Nutrition Information:
Yield:
20 servings
Serving Size:
2 tbsp
Amount Per Serving:
Calories:

67
Total Fat:

4g
Saturated Fat:

3g
Trans Fat:

0g
Unsaturated Fat:

1g
Cholesterol:

14mg
Sodium:

6mg
Carbohydrates:

1g
Fiber:

0g
Sugar:

1g
Protein:

1g
Other Irish Drink Recipes To Try
Click for Even More Irish Drink Recipes
Pin it for later!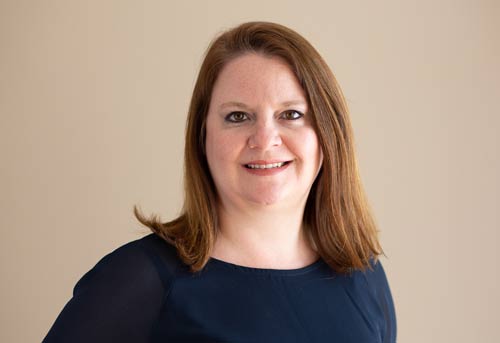 Laura is the founder and editor of the travel blogs Savored Sips and Savored Journeys. She is dedicated to sharing the best information about drinks found around the world.