This article has links to products that we may make commission from.
There are many reasons to visit Dublin. It's a fantastic destination with a lot of things to do and a lot of history. Of course, there's also a lot of great Irish whiskey tours in Dublin to go on. Make sure you save some time to check out these fantastic distilleries and tours that will give you more insight into the history of Irish whiskey, and teach you the distillation process all Irish whiskeys go through on their way to the bottle.
Each of these tours includes a tasting of fine Irish whiskey. If you're not yet familiar with the triple-distillation that Irish whiskey goes through, you may not realize how smooth and easy to drink it is. Why not give it a try while you're in Dublin. And if you're not new to whiskey, there are premium and upgraded tours that both give more in depth information and include more premium whiskeys to try. So there's something for everyone on a whiskey tour.
Better yet, all of these tours are within easy walking distance of the City Center, so you don't have to figure out a way to get there, or take an expensive taxi ride. With most tours starting multiple times per day, you can fit it easily into your schedule.
As long as you're in the area, you might as well check out these 4 Scotch Whiskey Distilleries, too! After all, Scotland is just next door.
⇒ Also a coffee lover? We've got a great list of coffee shops in Dublin to try.
Teeling Distillery Tour
When the Teeling Distillery is the first distillery to open in Dublin in over 125 years, the Teeling's aren't new to Irish Whiskey. In fact, the family has been distilling whiskey since 1782. The new Dublin distillery opened to visitors in 2015, in the Newmarket area, where breweries and distilleries used to be aplenty in Dublin back before they faded away in the 70s. Teeling Irish Whiskey is triple distilled, carrying on the traditional style.
When you visit the distillery, you'll have a chance to walk through a whiskey museum that tells the history of Irish Whiskey in Dublin. You'll then be introduced to the whiskey distillation process in a room where you can touch, smell and taste the grains that are used, and see how everything works. This is followed by a tasting of a few Teeling whiskies in the tasting room/bar area, called the Bang Bang Bar. The price of your tour depends on which tasting you choose. There are three different options, so choose wisely. The tasting we had included a cocktail made with whiskey. It was incredibly good.
I was particularly enamored with the single malt whiskey. There's also a single batch and single grain. Five different wine casks were used for the single malt whiskey (Sherry, Port, Madeira, White Burgundy, Cabernet Sauvignon). Maybe that's why I liked it so much. All of that complexity in one whiskey. All of them were very smooth and easy to drink, as Irish Whiskey should be.
Once the tour is over, you can head to the bar for more tastes, or look around the shop. All of the whiskeys they currently sell are available in small and large bottles in the gift shop.
Tours are run every day, every 20 minutes, but they still fill up really fast, so be sure you book online well in advance.
Jameson Distillery Tour
It's really easy to book a tour at the Jameson Distillery. It's located within easy walking distance of the central Dublin core, and there are tours starting twice an hour every day. On the Jameson whiskey tour, you'll learn a lot about the distilling process they use to make Jameson whiskey. The Jameson experience has been recently upgraded and renovated to include a section with historical facts about the distillery and whiskey in Dublin, plus an area where you can see, smell and touch the ingredients that are used, and a really nice tasting room, where you'll be able to try whiskey from three different countries, to see the difference between a single, double and triple distillation. The triple distillation is what makes Irish whiskey so smooth and easy to drink.
At the end of the tour, or if you'd rather just have a visit without a tour, you can sit at the bar and order whiskey drinks and cocktails. The bar is rather spacious, with lots of places to sit and relax. There's also a shop where you can purchase Jameson whiskey and other products, like glasses, t-shirts and souvenirs.
Irish Whiskey Museum
Taking a tour through the Irish Whiskey museum is another great way to spend some time learning about whiskey. Along the way, you'll learn about the history of whiskey in Ireland, how it was once so prosperous and how it eventually faded away, before being revived now once again.
The tour is an interactive experience, so you don't have to worry about it being boring. The guides walk you through the displays and explain everything as you become emerged in history. Once the tour is over, you'll have a tasting of 3 Irish whiskeys – 4 if you choose the premium tour. You can also add a blending experience to your tour, where you'll get to blend your own personalized mini bottle of whiskey to take home.
The museum has a bar and cafe, so you can stick around for a bite to eat or another drink before you leave. Check out the website for additional experiences. There's a tour that includes brunch in the cafe!
The best part about the Irish Whiskey Museum is that it's located right at the entrance of Trinity College, which is one of the most centrally located corners in all of Dublin. It's really easy to get to!
Book a classic tour  |  Book a brunch tour  |  Website
Whiskey Trails Dublin Experience
It's fun to visit the whiskey distilleries and see how they distill, and what the copper stills look like (they're huge!), but another great way to learn about whiskey is on a pub crawl. In a city like Dublin, with such a fun and lively pub scene, it's almost criminal not to hop around to a few and try the whiskey (or beer!).
There are quite a few fantastic bars in Dublin. If you don't want to figure out where to go by yourself, or you'd like to have a knowledgeable guide along who can tell you all about the history of whiskey and how it's made, then this is the tour for you. On this 2-hour whiskey tasting tour, you visit 3 bars (all popular great places to drink in Dublin), and you'll taste 6 whiskeys along the way. The tour starts at 14:00.
As you can see, there are plenty of whiskey tours in Dublin to add to your itinerary. Now you just have to decide which one you're going to do, or whether you can get around to all of them!
If you drink whiskey at home, we highly recommend these whiskey decanter sets, so you can serve it in style!
Like this post? Why not save the image below to your Pinterest board to share with others?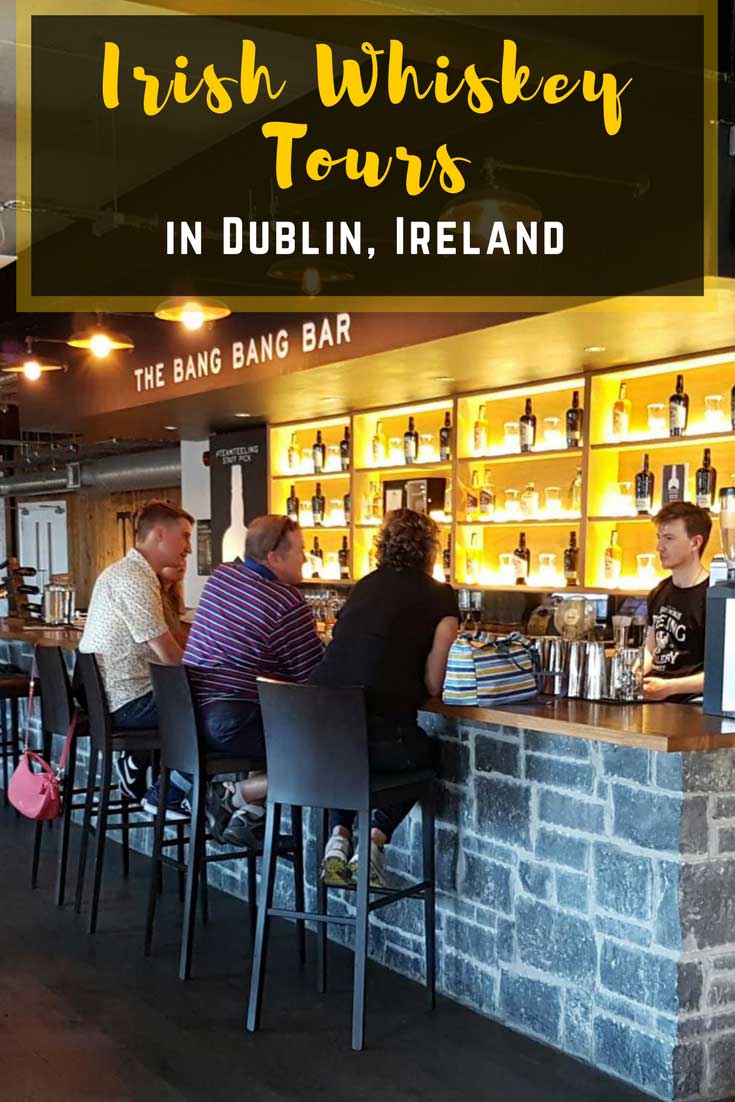 (Disclaimer: This post contains affiliate links)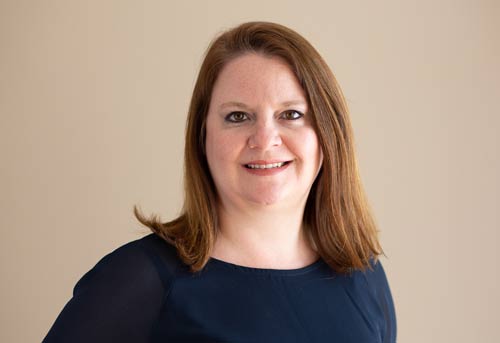 Laura is the founder and editor of the travel blogs Savored Sips and Savored Journeys. She is dedicated to sharing the best information about drinks found around the world.