Summer weather calls for a creamy Pina Colada by the pool. There's no better way to relax and enjoy the topical weather. Here is a fantastic and easy recipe to make a classic Pina Colada.
» If you love Pina Coladas, why not try one (or all) of these delicious Hawaiian cocktails or other tropical cocktails that you can make at home.
This isn't a difficult cocktail to make, but it does require a few ingredients that you may not have on hand. Be prepared by adding these ingredients to your shopping list so you have them when you're ready.
Pina Colada Ingredients:
Pineapple juice
Coconut Milk (canned)
Lime Juice
What Rum is Best for Pina Colada
Malibu rum is the brand that I use. It adds an extra tropical flavor to the drink that white rum doesn't. However, white rum is typically what is used in a Pina Colada, so you can use either.
I choose Malibu because it has a natural coconut flavour and a smooth and sweet finish. I've tried other coconut rums before and some have a more manufactured taste that doesn't do well in this cocktail. If you want a really tasty pina colada, just stick with the Malibu.
Here are a few other options for coconut rum that you can order through Saucey, Malibu rum included (click image to go to the site).
Affiliate Exclusive: Take $5 off your first order + free delivery with code SAS at Saucey.com!
You can also use a light or dark rum (not spiced), if you can't find Malibu or just want to use what you have on hand. It will still be delicious.
★ Order this and many other liquors from Saucey and have it delivered to your door! Plus get $5 OFF your first order + free delivery with code DRINK5)
Can I Use Vodka Instead of Rum?
I really wouldn't recommend substituting vodka for rum in this drink because the taste profile is different, so it will have an affect on the drink. However, if you don't like rum, or you're in a pinch and only have vodka, you can use it in a pina colada. Just keep in mind that it's not as flavorful or sweet, so you may need to add a bit of agave syrup or simple syrup to sweeten it.
What Kind of Coconut Milk to Use
For the coconut milk, you want to use the kind in the can. It has a creamy thickness to it that coconut milk in a carton (coconut milk for drinking) just can't match. It's also super easy to find, so you don't have to go searching everywhere for cream of coconut.
If you're wondering about substitutions, you can make the drink with a few other options but a can of coconut milk (like Thai Kitchen) is best. If you're near a Trader Joes, we like their organic coconut cream in a can.
You can use coconut milk in the carton, if you need to. It doesn't have the creaminess of the canned version, though so it will alter the taste. If you do make this substitution, also add 1 tablespoon of heavy cream to give it that richness.
If you like your Pina Colada to be a bit chunky, you can use fresh pineapple instead of juice. It'll be a smoother blend with juice.
If you have leftover pineapple or pineapple juice, you should definitely use it to make these Pineapple Rum Runners or these Pineapple Rum Slushes. So good!
Tools to Make a Pina Colada
There really aren't a lot of tool necessary. One thing you absolutely need is a good blender with the ability to really chop the ice. This will lead to the smoothest frozen pina colada.
I recommend the Ninja countertop blender. It's a 1000-watt blender that can destroy ice with its 6 blades. It's a professional grade blender for just around $80. Such a good investment, especially if you make a lot of frozen cocktails and smoothies.
I also think you need hurricane glasses to serve your Pina Coladas in. This will elevate the cocktail experience to a truly authentic level. I can imagine it now. Feels like summer. If you're not using a hurricane glass, use a tall glass that's at least 12 oz (otherwise you'll have 4 drinks instead of 2).
That's all you need to make the perfect Pina Colada. Just blend up all the ingredients, poor it into your hurricane glass, top it with a tropical umbrella and you're good to go.
Related Posts:
Like this post? We'd love for you to save it to your Pinterest board to share with others! FOLLOW US on Pinterest, Instagram, Facebook for more great recipes! If you made it, post a pic on Instagram and hashtag it #savoredsips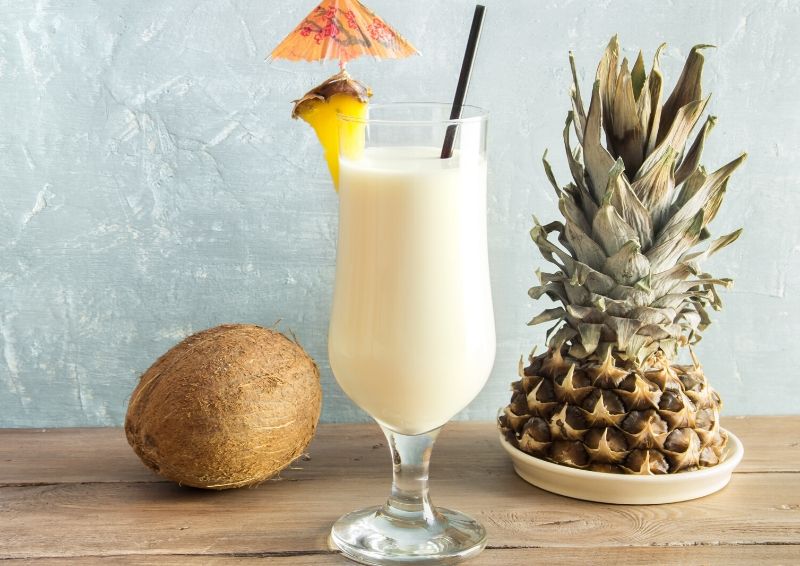 Yield:

2 cocktails
Classic Pina Colada
Pina Colada is the perfect summer cocktail with its tropical pineapple and coconut flavors.
Ingredients
6 oz pineapple juice or chopped fresh pineapple
4 oz Malibu coconut rum
4 oz coconut milk (shake the can before opening)
2 tsp lime juice
2 cups ice cubes
Instructions
Mix all the ingredients in a blender. Blend until smooth.
Pour into a hurricane or tulip glass. Garnish with fresh pineapple.
Notes
Be sure to shake the can of coconut milk before opening it, to reincorporate into consistent coconut milk. If you just take the coconut cream from the top of the can, it will make the drink too oily.
Recommended Products
As an Amazon Associate and member of other affiliate programs, I earn from qualifying purchases.
Nutrition Information:
Yield:
2 cocktails
Serving Size:
1
Amount Per Serving:
Calories:

284
Total Fat:

12g
Saturated Fat:

11g
Trans Fat:

0g
Unsaturated Fat:

1g
Cholesterol:

0mg
Sodium:

13mg
Carbohydrates:

30g
Fiber:

1g
Sugar:

24g
Protein:

2g
Pin it for later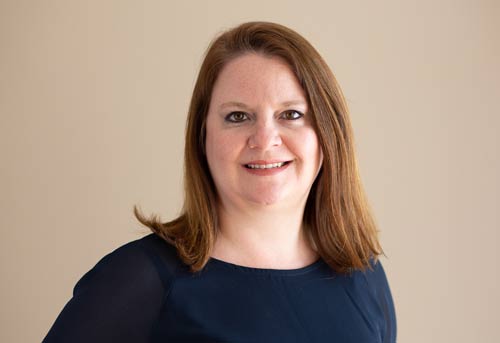 Laura is the founder and editor of the travel blogs Savored Sips and Savored Journeys. She is dedicated to sharing the best information about drinks found around the world.