This article has links to products and services we recommend, which we may make commission from.
If you love Mezcal, you're going to need this list of fabulous Mezcal cocktails. Ranging from sweet to savory, all of these cocktails are as smoky as the Mezcal you put in them.
» Haven't heard of Mezcal before now? It's time to get to know this smoky beast.
Ever since we visited Mexico for the first time and tried a cocktail with Mezcal in it, we've been hooked. The sweet smoky flavor of the roasted agave pairs well with so many mixers, and the resulting cocktails are unique and interesting.
The Mezcal cocktail list below is a compilation from our fellow cocktail creators. Click through to see the full recipe.
»Have you heard about Saucey? They deliver your online alcohol order with 2-hour or 2-day shipping in 20 major cities around the US. They have a HUGE selection. No minimums and free delivery!
The "Hawaiian Bon Fire" Spicy Pinapple Cocktail
This spicy, smoky pineapple cocktail with mezcal is so easy, delicately tropical, a little sparkly and such an impressive pool-party signature! Who knew jalapeños could be so refreshing!?
Smoky Grilled Mezcal Margarita
These Grilled Mezcal Margaritas are a delicious, smoky riff on a classic.
Peach Mezcal Margarita
Sipping on a Peach Mezcal Margarita makes everything feel like summer. We like our margaritas with the smoky notes of Mezcal. It makes this no ordinary margarita!
Hibiscus Mezcal Sour
This hibiscus mezcal sour is a Mexican-inspired take on a whiskey sour. It's colorful, gently fruity and smoky and oh so good. Perfect for any occasion!
Smoky Basil Oaxacan Mezcal Cocktail
The smoky mezcal in this Oaxacan Mezcal cocktail melds perfectly with the fresh basil and sweet agave to make one super tasty cocktail.
Pomegranate Mezcal Margarita
If you're looking for a twist on a classic margarita, this is the recipe to try. The pomegranate juice works so well with the smoky Mezcal. You'll be wanting more than one, for sure.
Mezcal Left Hand
If you like a negroni, you'll surely love this cocktail, with a blend of Mezcal, Vermouth and Campari, and a dash of chocolate bitters.
Mezcal Margarita
This margarita recipe is refined sugar free. It replaces the sugary triple sec with either honey or agave syrup, for those who are not consuming refined sugar.
Blood Orange Mezcal Negroni
A complex and delicious sipper, Blood Orange Mezcal Negroni might rock your world. Mezcal, Campari, blood orange cordial, and fresh lime juice shaken with ice and strained into a smoked salt rimmed rocks glass!
PLUS A BONUS!
Smoky Mezcal Margarita Popsicles
Smoky Mezcal Margarita Pops! This cocktail on a stick truly changes the cocktail game.
Rim Salt for Mezcal Cocktails
Most Mezcal cocktails can benefit from a rim salt. The smoky mezcal liquor goes really well with a smoky bacon salt, for instance. Any fruity, smoky cocktail can have a rim salt added. It will increase the depth of flavor to the fruit.
Here are a few of our favorite rim salts to go with Mezcal cocktails.
Final Thoughts
I hope you give these Mezcal cocktails a try. You'll be surprised how well Mezcal blends with various flavors. Pick up a great bottle of Mezcal and get busy mixing!
Like these recipes? Why not save it to Pinterest for later! Follow us on Pinterest to see more great recipes just like this one in your feed.
Also follow updates from Savored Sips on Facebook and Twitter!
Pin it for later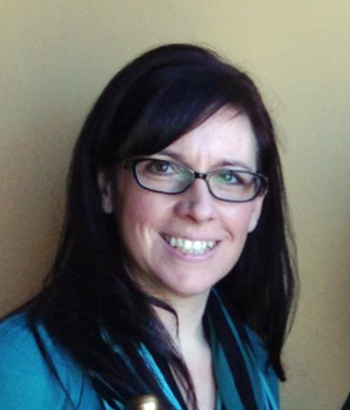 When not mixing up delicious cocktails to enjoy on the patio with friends, Angela is busy writing about food and drinks for three popular food websites, and exchanging creative ideas on social media.