These summer cocktails can all be made at home with just a handful of ingredients, so you don't have to wait until your next trip to the beach to enjoy.
Make Your Own Tropical Cocktails
When you're not vacationing at an exotic tropical location and sitting poolside all day while waiters bring you fruity frozen drinks with little umbrellas, you can be making these drinks yourself at home! Here's all the gear you need to whip up a batch of summer cocktails yourself at home:
And don't forget the ingredients!
Tropical fruit and fruit juice, like pineapple, coconut, and banana
Coconut milk (in the can)
Limes
Here are some of our favorite rums that you can order from Saucey to go in your cocktails! Just click the image to go to the site.
Affiliate Exclusive: Take $5 off your first order + free delivery with code SAS at Saucey.com!
★ You can get this and many other liquors delivered to your door from Saucey $5 OFF your first order + free delivery with code SAS) or Drizly ($5 OFF your first order of $20+ through this link). Only valid in select states. ☺
15 Best Tropical Summer Drinks
Sex on the Beach
There are a couple of ways you can make this cocktail. If you mix it all together in a shaker, it'll come out all one color. Still delicious, but not the layered pretty as in the picture above. To get that, you have to mix the parts and pour them into the glass separately.
1/2 ounce peach schnapps
1 ounce freshly squeezed orange juice
1 ounce pineapple juice
Mix together and strain into a glass over ice.
1 1/2 ounce vodka
1 ounce cranberry juice
1/2 ounce black cherry brandy (optional)
Mix together and strain onto the top of the cocktail. This is what gives it the pretty layered look.
Bahama Mama
Rum with pineapple juice, coconut milk and a touch of coffee liqueur are what you'll find in this classic beach drink. Are you surprised by the coffee? Kahlua is the secret ingredient in a Bahama Mama.
1/4 ounce coffee liqueur
1/2 ounce dark rum
1/2 ounce coconut liqueur
1/4 ounce 151 proof rum
juice of half a lemon
4 ounces of pineapple juice
Pina Colada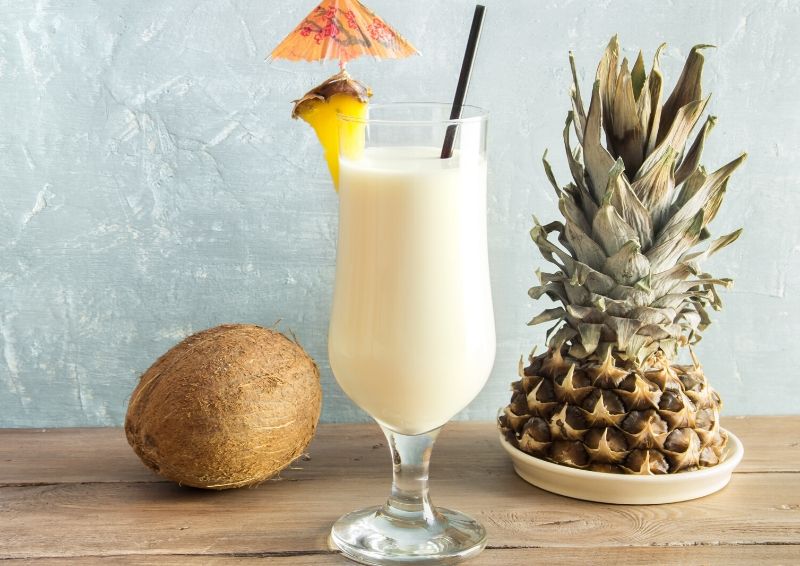 You absolutely cannot call it summer without having at least one Pina Colada. It's required drinking for nice weather. Made with coconut cream, rum and pineapple juice, then blended with ice, it's like a dessert in a glass, and it taste just like beach.
>> See the full recipe in this post
Pineapple Rum Slush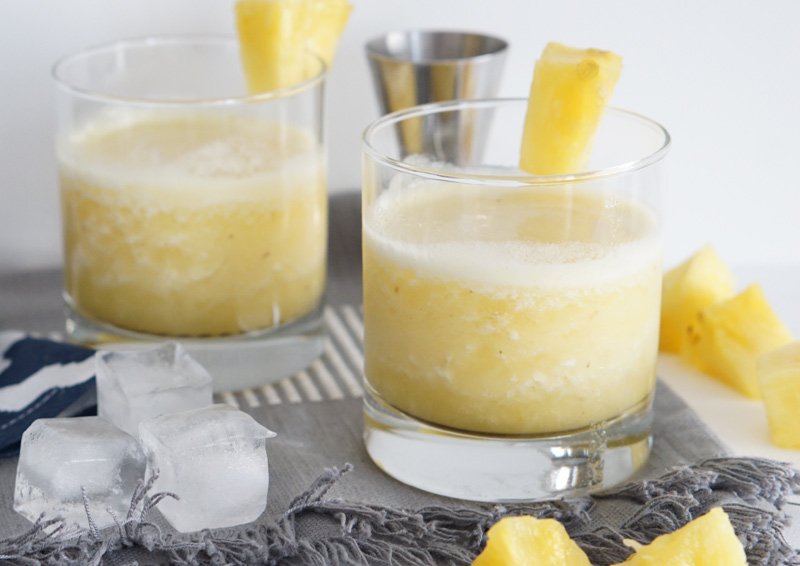 Blending fresh pineapple with rum immediately invokes tropical paradise, even if you're sipping on this at home instead of the beach. This frosty Pineapple Rum Slush cocktail is a warm-weather treat you'll be serving all summer.
>> See the full recipe in this post
Pineapple Coconut Margarita
All the tropical flavors of summer bloom in this Pineapple Coconut Margarita, blended to make a cool summer drink. Margaritas are great just as they are, but when you add fresh tropical fruit like pineapple and coconut, it's even better!
>> See the full recipe in this post
Mai Tai
While the history of the Mai Tai is debated, the awesomeness of this cocktail has never been called into question. It's said to have first been made at Trader Vic's in California. The secret ingredients to this recipe are Orange Curaçao and Orgeat syrup (which adds an orange-almond flavor).
1 oz lime juice
1/2 oz orange Curaçao
1/4 oz orgeat syrup
1/4 oz simple syrup
2 oz aged rum
Classic Mojito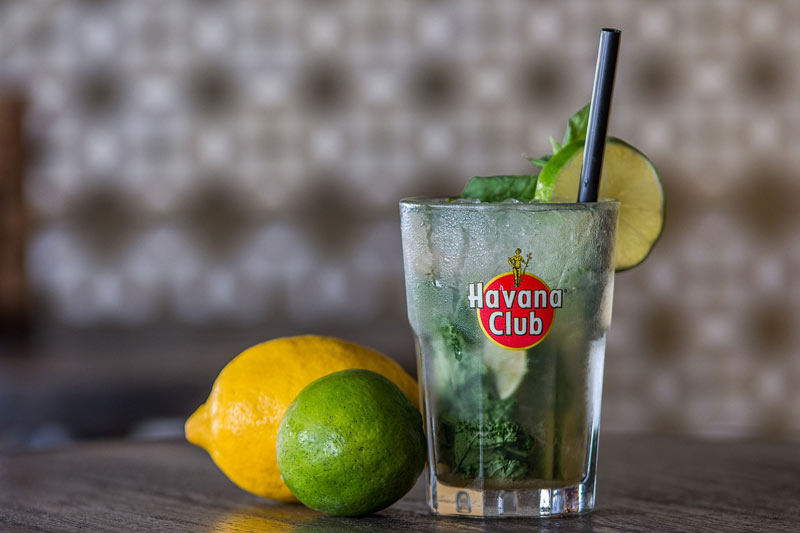 I love a good mojito. However, it's hard to get a good one because bartenders often skimp on good quality ingredients. If you don't see fresh mint involved, don't bother! A perfect blend of lime, sugar and mint are what make a mojito so refreshing and delicious. The mint muddles with the sugar and the lime perks it right up.
>> See the full recipe in this post
Pineapple Daiquiri
A Pineapple Daiquiri blends sweet and sour with this delicious fruit to make the perfect cocktail. Pineapple is such a tasty fruit and it's perfect for making summer cocktails. It has such a great tropical flavor that just comes alive in your mouth. You're going to love the pineapple in this delicious daiquiri.
>> See the full recipe in this post.
Caribbean Rum Punch
This one is super pretty and so delicious. It's made with white and dark rum and a bunch of fruit juice. If you like pineapple and want something fruity and refreshing, this is the drink for you.
1 cup of orange juice
1 cup of pineapple juice
1/4 cup lime juice
1/4 cup white rum
1/4 cup dark rum
1/2 cup of grenadine
orange peels for garnish
Lava Flow
One drink you're sure to see in many hands on the beach is a Lava Flow. It's incredibly refreshing, but also decadently creamy. The combination comes from adding strawberry puree to a tropical puree of banana, cocunut and pineapple. At most resorts, it's just a mix of strawberry margarita and pina colada, but that doesn't detract from how good it is. If you want the real thing, you might have to make it yourself at home.
This recipe is made in two parts. Blend the first three ingredients, pour into the glass. Then mix the last 3 ingredients and pour over the top.
1 oz light rum
1 oz Malibu rum
2 oz strawberries
1 small banana
2 oz pineapple juice
2 oz coconut cream
Dirty Monkey
While in Mexico on a beach vacation, one of my friends fell madly in love with the Dirty Monkey cocktail and ordered nothing else the entire time she was there. It's dangerously good. It's like dessert in a glass.
If you're lucky, it will also have some real banana blended up with it, and will be topped with chocolate syrup.
To make this drink, add all ingredients to a blender with some ice. Blend until smooth. Drizzle the inside of the glass with chocolate syrup and pour in the drink.
1/2 of a very ripe banana
1.5 oz aged rum
2 oz pineapple juice
1/2 oz Kahlua
A splash of banana liqueur
A splash of Cream de Coco
Chocolate syrup, to drizzle on the inside of the glass
Iceberg
You can't deny the thirst quenching ability of beer. But it gets even better when you add blended margarita on top of it. That's what an Iceberg is. Typically made with whatever house lager is on tap where you are (Corona, Heineken, Coors).
The drink is half beer and half margarita. So cold and refreshing. To mix up this drink, first pour the beer into the glass. Then mix up the tequila, lime juice and cointreau with ice in a blender. Pour the margarita drink on top of the beer.
4 oz light beer
2 oz Tequila
1 oz Lime juice
1 oz Cointreau
Ice
Rum Runner
You might not have heard of this one before. If you've had it before, I doubt you're privy to all the awesome ingredients that go into it. It's a complex drink made with spiced rum, blackberry liqueur, crème de banana liqueur, orange juice, and grenadine.
It can be served over ice or blended up to make a frozen drink unlike any other. Be careful, though. These are potent and delicious.
1 oz fresh lime juice
1 oz fresh orange juice
1 oz unsweetened pineapple juice
1 oz banana liqueur
1 oz light rum
1 oz dark rum
1/2 ounce Chambord
1/2 ounce Grenadine
Strawberry Daiquiri
Probably one of the most well-known tropical drinks is the Strawberry Daiquiri. It's a classic for a reason. It's made by mixing rum with strawberries, lemon, lime, sugar and ice in a blender.
It's one of the six basic cocktails in the book The Fine Art of Mixing Drinks. And it's clearly one you must drink while on a summer vacation at the beach. Don't forget the paper umbrella.
4 cups frozen strawberries
1 cup sliced fresh strawberries
5 ounces simple syrup
4 ounces light rum
juice of 1 lime
fresh strawberries and lime slices for garnish if desired
Tropical Bliss
I've seen this cocktail made in a couple of different ways, but the main ingredients are typically always orange vodka, rum, orange juice, and pineapple juice with milk or cream. You could replace the milk with coconut milk for extra flavor (or if you're dairy free).
3/4 ounces orange-flavored vodka
3/4 ounces coconut rum
2 ounces orange juice
2 ounces pineapple juice
1 1/2 ounces milk or cream
Ice
Looking for more cocktails to try? Here's a list of popular cocktails around the world. You might also want to read our rum guide which includes recipes to a few really tasty rum cocktails.
Conclusion
You'll find these 11 best tropical drinks for summer at almost any beach resort you go to, so don't hesitate to ask the bartender to make you one. If you'd like to see a more comprehensive list of beach drinks to order, check out our sister site, Savored Journeys for a full list.
Like this post? Why not save the images below to your Pinterest board to share with friends?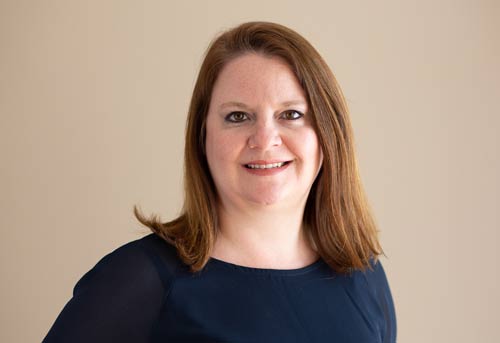 Laura is the founder and editor of the travel blogs Savored Sips and Savored Journeys. She is dedicated to sharing the best information about drinks found around the world.