Irish Whiskey cocktails range from classics to creative, so if you have a bottle of Jameson's that you're looking to enjoy, be sure to try one of these great options.
» As long as you're searching for whiskey cocktails, you might also like this Classic Whiskey Sour or Boulevardier.
If you're looking for a fun cocktail to help you celebrate St. Patrick's Day, aside from the obligatory American-style green beer and try one of these delicious Irish Whiskey cocktails. It'll make you feel like you're in Ireland again.
We've also got a whole tray of St. Patrick's Day appetizers that pair well with these drinks and deserve a place at the party. And here are a slew of other festive St. Patrick's Day cocktails to try.
Jameson's Old Fashioned
1 1/2 oz Jameson Irish whiskey
1 sugar cube
2 dashes angostura bitters
Splash club soda
Garnish: orange peel and/or cherry

In a glass, stir together the sugar, bitters and a splash of club soda until dissolved. Add ice to the glass. Pour over the whiskey and garnish with an orange peel.
Irish Whiskey Ginger
1 1/2 ounces Irish whiskey
5 ounces ​ginger ale
1 lime wedge
Ice
Add ice to a glass. Pour in the whiskey. Then top with ginger ale and a lime wedge.
Irish Whiskey & Apricot Highball Cocktail
50ml Green Spot Irish Whiskey
Dickie's Dried Apricot Soda
Atomized Cinnamon Tincture*
A dried apricot
Homemade Irish Cream Liqueur
1 cup heavy whipping cream
1 tsp unsweetened cocoa powder
1 can sweetened condensed milk
1/2 tsp vanilla extract
1 cup Irish whiskey
Irish Maid
2 slices cucumber, cut into quarter-inch slices
2 ounces Irish whiskey
1/2 ounce St-Germain elderflower liqueur
3/4 ounce lemon juice, freshly squeezed
3/4 ounce simple syrup
Garnish: cucumber slice
Irish Coffee
4 oz hot brewed coffee (medium or dark roast)
1.5 oz Irish whiskey
2 tsp brown sugar
1 oz heavy cream
Mayahuel's Good Cork Cocktail
1oz Del Maguey Vida mezcal
1 oz Redbreast Irish whiskey
1/2 oz Benedictine
2 dashes Peychaud's Bitters
Garnish: Apple slice
Teeling Irish Coffee
40ml Teeling Small Batch Whiskey
120ml Freshly Brewed, Robust Coffee
20ml Spiced Stout Syrup*
Fresh Cream
Freshly Grated Nutmeg
Like this post? We'd love for you to save it to your Pinterest board to share with others! FOLLOW US on Pinterest, Instagram, Facebook for more great recipes! If you made it, post a pic on Instagram and hashtag it #savoredsips
Pin it for later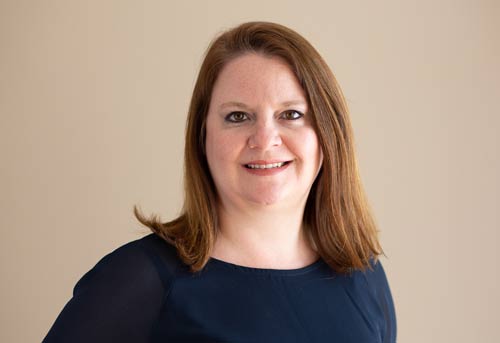 Laura is the founder and editor of the travel blogs Savored Sips and Savored Journeys. She is dedicated to sharing the best information about drinks found around the world.