A vacation to Ireland is on many people's bucket list. Not only is it an exciting destination, it's an easy trip to make from the United States or other parts of Europe, and there's plenty to do. There's also plenty to drink in Ireland!
If you're planning a trip to Ireland, you're probably already aware of the strong drinking culture there. One of my favorite things to do in Ireland is discover the unique drinks and liquors they have.
If you're wondering what to drink in Ireland, check out this list of options. From Guinness to gin, and everything in between, there are many ways to discover Ireland through its drinks.
Guinness
In Ireland, its fairly clear from the moment you arrive that Guinness rules. Every bar and restaurant you visit in Ireland has Guinness on tap and they all know how to properly serve it too.
I think that's why Guinness is so good in Ireland. It's served the way it was intended – perfect temperature, in the right beer glass, and straight from the source. » Learn 30 Guinness facts that you never knew before.
If you're going to be in Dublin, I highly recommend a visit to the Guinness Storehouse for the Connoisseur Taste Experience (you'll get skip the line entry with these tickets).
It is 7 floors worth of beer history from this famous Irish brand, and you'll get an opportunity to have a pint in the Gravity Bar on the 7th floor, with dramatic views of Dublin. It's one of my favorite things to do in Dublin for a couple hours. You can even try your hand at pouring the perfect pint.
Of course, Guinness isn't the only Irish beer you should be drinking. There are a few other important brands, like Smithwick's, in Ireland. And there are a lot of microbreweries doing their own thing and adding excitement to the beer scene.
Some to try are Galway Bay brewery (we especially like the Buried at Sea stout), Eight Degrees Brewing in Cork, and Metalman Brewing in Waterford.
» Try this Super Tasty Guinness Milkshake.
Irish Whiskey
Yes, the Irish spell Whiskey with an e, unlike the Scots. Irish Whiskey was once at the top of the market in the British Isles – even surpassing Scottish Whisky – but those good times hit a few speed bumps over the years and whiskey production in Ireland almost came to a full stop.
Today, it's making a big comeback, and you can find plenty of fantastic Irish Whiskeys to try. You can even visit and tour the first distillery to return to the city of Dublin, the Teeling Whiskey Distillery. You can also visit Jameson's distillery in Dublin and many others throughout the country.
If you're not able to travel there, but still want to enjoy the liquor, try one of these Irish Whiskey cocktails at home.
⇒ Check out these great Irish distilleries and breweries in Dublin.
Irish Cream Liqueur
Who hasn't had a bit of Irish Cream poured into a coffee before? It's the perfect cure to a cold day, especially after you've been outside playing in the snow.
Irish cream is made of cream and Irish whiskey and it's often added to a hot drink or used as an ingredient in a shot. It has an ABV of around 15-20% and is quite thick and sweet.
One of the famous brands you've no doubt heard of is Bailey's Irish Creme, but you can get that anywhere. When in Ireland, be sure to try some of the really local brands like Carolan's or Merrys.
If you just can't wait, or you love the stuff so much that you want to make it at home, we've got an easy recipe for you:
Homemade Irish Cream Recipe
You can make your own Irish Cream at home, either to use yourself or to give away as gifts. It takes very little time and effort. See our homemade Irish Cream Recipe.
Irish Coffee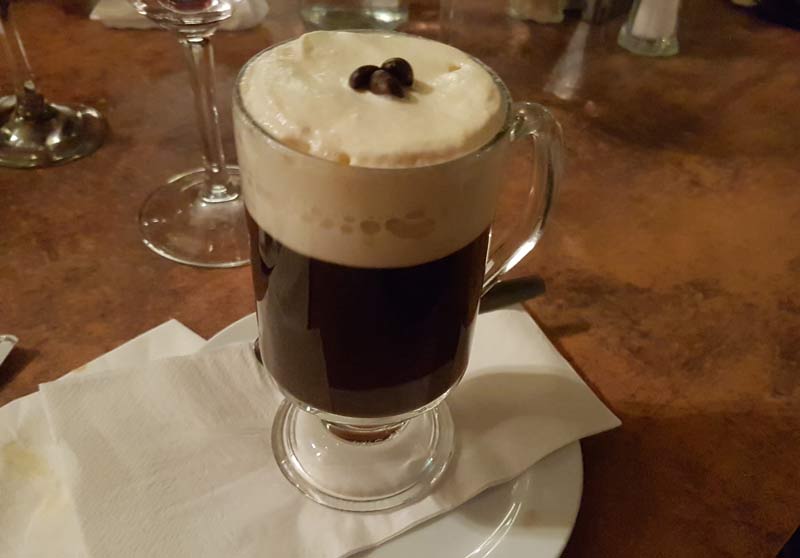 When it comes to alcoholic beverages in Ireland, a must-try is Irish Coffee. Irish coffee is iconic in Ireland, and you can find it on most bar and restaurant menus in Ireland.
What makes an Irish coffee so special? It's really a culmination of many things. The Irish Whiskey that's mixed into it, for one – we do love that part! And the creamy layer that sits atop the coffee in the glass, through which you sip the hot coffee. And it's the demerara sugar that's stirred in to give it a caramel sweet flavor.
The layer of cream isn't just any old whipped cream topping. It's made specially so that it's not too thick in consistency. You can make this drink at home, with the right components. Give this recipe a try.
Irish Craft Cider
Did you know that Ireland has a lot of apple trees? And what better to use those apples for than making craft cider? Over the past half-decade or so, the number of craft producers of Irish cider have increased and there's now more choice than ever.
Bulmer's now has some stiff competition. In fact, on my last trip to Ireland, I came across so many really tasty ciders that I completely lost count.
Other ciders to find and try include Falling Apple, Craggies Irish Cider, Dan Kelly's and Tempted.
Pommeau Sack
It sounds strange, but it's delicious, believe me! This interesting liqueur is made by mixing apple juice with apple brandy. The resulting liquor is sweet and strong, and full of apple flavor.
I first tried this drink at Highbank Orchards in Kilkenny, Ireland. Their small batch, single estate Irish pommeau sack is made from Highbank's Apple Eau de Vie (brandy), which is then reduced to 20% ABV by being blended with organic apple juice and aged for at least 12 months.
Gin
The gin craze has reached just about everywhere by now, including Ireland. Gin is being made all over Ireland now, so you'll have to make some decisions when you order your gin tonic.
One of the brands I really liked in Ireland is from the Dingle Distillery, on the outskirts of the town of Dingle (plus, fun name!). It is categorized as a London dry gin, but they've put a lot of research and time into choosing the particular botanicals that go into it to make it their own unique blend.
If you're looking for something special, check out this list of 31 Irish gin brands. Some top gin brands in Ireland that we think you should keep an eye out for are Blackwater Distillery's Juniper Cask Aged gin (if you like juniper), Boatyard's Old Tom, Dublin City Gin and Galway Gin Co (they use seaweed in one of their gins!).
Here are a few cocktail recipes where you can use your Irish gin:
Irish Tea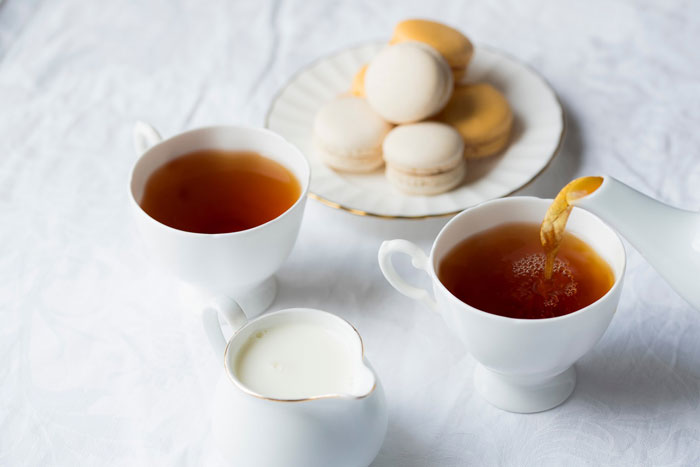 Unlike Irish coffee, Irish tea doesn't have any whiskey added to it. It's just plain black tea. But tea is popular in Ireland, so if you're wanting to drink something different than alcohol for a change, why not switch to tea?
>> Read our guide on where to find the best tea in the world. Ireland is one of them!
Barry's tea is a popular brand of Irish breakfast tea, which you'll find most everywhere. It makes up 35% of all tea sales in Ireland. If you're from the United States, you probably enjoy drinking iced tea.
Usually I find that other countries outside the U.S. don't even know what iced tea is, much less have it available to purchase at restaurants. Ireland is a bit different though. In the big cities, you may actually have some luck ordering iced tea to drink.
I found it to be popular in Dublin (probably because so many Americans travel there).
CONCLUSION
Now that you know what to drink in Ireland, I'm sure you'll find a few things on the list that you love? Make sure you order at least a few of these Irish drinks while you're there. You'll feel like a local in no time. What's your favorite Irish drink?
Like this post? Why not share it on your Pinterest board?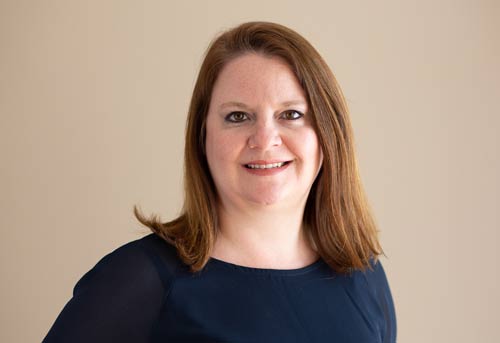 Laura is the founder and editor of the travel blogs Savored Sips and Savored Journeys. She is dedicated to sharing the best information about drinks found around the world.