Any true beer fan will agree that a visit to Dublin is not complete without going on the Guinness Storehouse Tour and drinking at least one Guinness directly from the source in the Guinness Gravity Bar at the St. James Gate brewery.
When we were preparing to go to Ireland, we started hearing people say that Guinness tastes better in Ireland, and that got us wondering. Is it possible for beer to be better in the country it was made in, and why? Could it be possible that we've been missing out on the true flavor of Guinness all this time?
We secured our Guinness Storehouse tickets long before we left home, just in case there was an atrocious line to get in, or the tickets were all sold out (which they often are at peak times). Guinness tour tickets are €20.
You can get a Guinness tour discount from the Guinness website if you arrive at certain times – typically before 11am or after 5pm.
You'll get "skip the line" access by purchasing your tickets in advance through GetYourGuide.com.
You'll get free tickets to Guinness Storehouse by purchasing the Dublin Pass. It's worth the cost if you're going to be spending time in Dublin, as it gives free access to many of the top sights, even distilleries!, which will end up saving quite a bit of money in the long run.
I was fully prepared to drink my share of Guinness while in Ireland. I needed to know – Does Guinness Taste Better in Ireland?
We started our tour of the Guinness Storehouse on the second floor, where you can walk through displays about how beer is made. There are 7 total floors, each with a unique and fun activity surrounding the making or tasting of beer. You can walk around at your own pace. You'll definitely want to try out the Taste Experience, pour your own perfect pint and watch some Irish dancing at the Connoisseurs bar.
Here's a video of our visit to the Guinness Storehouse that will give you a better picture of what to expect.
We took our time looking around the displays. Then we made our way up to the Guinness Gravity Bar on the 7th floor to try out our experiment to see if Guinness tastes better in Dublin.
In previous studies, testers took into consideration ambiance, taste, visual appearance and aftertaste. We planned to use those same measures. It seemed likely that the mere fact that we were drinking the beer in Dublin, in the proper Guinness glass, would make it taste better, just for authenticity sake. But we wanted to know if there were intrinsic factors at play, not just perceived ones.
How big of a difference could local water, the perfect serving temperature and the fact that the beer was fresher make? What about different variations or serving methods?
We suspected the majority of the beer we drank in Ireland would be served from the tap. So we made sure we had a drought Guinness at a local bar before leaving the U.S. for comparison purposes.
According to the Guinness website, all Guinness sold in Ireland, the U.K. and North America is brewed at the brewery in Dublin (though not at the Storehouse).
I took the first sip and realization hit that this beer tasted exactly like the ones we've tried in the States. It had the same somewhat watery taste and I couldn't detect any extra roastiness, special mouthfeel or really anything different at all. It was the same.
Over the next week, we visited pubs, bars and restaurants throughout the country in search of the Guinness everyone had told us tasted so much better in Ireland.
We even returned to the Gravity Bar in Dublin again to learn how to pour the perfect pint from the tap ourselves, earning a certificate after sufficient practice. You can do this activity too, on the 4th floor.
In total, we drank at least 20 pints of Guinness each. We drank more Guinness in a week than I have in my entire life up to that point. You could make a case that there was a difference not in how it tasted but how it was served. It was consistently served at a perfect temperature, was always served in the appropriate glass, had the optimal amount of head and was fresher in most cases. Guinness is poured with more frequency in a bar in Ireland, thus keeping the beer fresher there than in most bars back home. In those respects, Guinness was better in Ireland. But based on taste alone, there is very little to no perceivable difference.
What do you think? If you haven't been to the Guinness Storehouse yet to try it for yourself, you'll never know the truth. There's no time like the present! Oh, and before you go, make sure you learn how they say "cheers" in Ireland.
Like this post? Why not save these images to your Pinterest board to share with friends?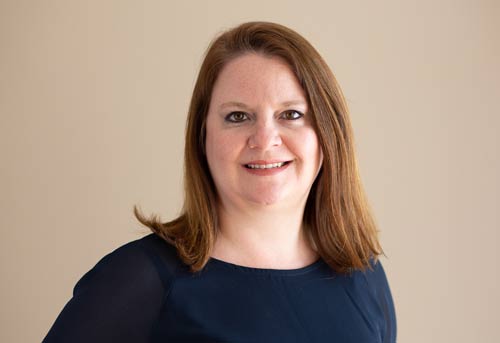 Laura is the founder and editor of the travel blogs Savored Sips and Savored Journeys. She is dedicated to sharing the best information about drinks found around the world.