Raspberries are the perfect addition to a gin fizz to liven it up and make a vibrant, tasty cocktail. You'll end up loving this raspberry gin fizz.
» If you've got some extra raspberries to use, try this Raspberry Mojito or Raspberry Lemon Gin & Tonic. So refreshing!
It's so easy to make a simple syrup using fresh berries. You will have to plan ahead a little to make the syrup, strain and cool it, but the effort is definitely worth it when you taste this delicious cocktail. We also use this method to make a blueberry simple syrup that you can use in place of the raspberry, if you want.
How to Make a Raspberry Gin Fizz
Many cocktails that use fresh fruit just add the fruit in to the cocktail whole, without extracting the juice properly. This cocktail goes a step further by making a raspberry simple syrup that infuses maximum raspberry flavor into the cocktail.
It makes this raspberry and gin cocktail so much more flavorful than other raspberry cocktails.
Start by making the simple syrup. This raspberry syrup can be used for cocktails of all kinds, not just this raspberry gin cocktail. It's 'simple' to make. All you need to do is add the fruit, sugar and water to a sauce pan.
Heat it to a low boil. Break up the fruit with a spatula. Then stir occasionally, for about 8-10 minutes. Remove the pan from the heat and allow the liquid to cool slightly.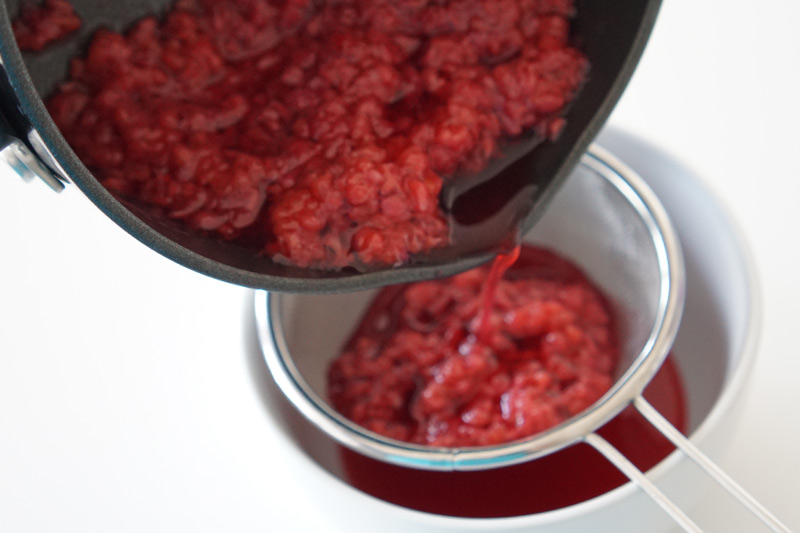 Then you need to stain the liquid through a sieve to remove the fruit solids. You can use any strainer, as long as the holes in the mesh aren't big enough to let seeds through. I use a fine mess cocktail strainer, like this one.
Once you have the juice strained out, chill it in the refrigerator prior to adding it to your cocktail. This recipe makes 2 cocktails. The simple syrup you made is enough for two. When it's chilled, add the simple syrup, gin, and lemon juice to a cocktail shaker and give it a few shakes.
Fill your glasses (I use stemless wine glasses or lowball glasses) with ice, then pour the cocktail mixture evenly into the glasses. Top with the tonic or soda water. Garnish with fresh raspberries and a sprig of mint.
What Brand of Gin to Use for a Raspberry Gin Fizz
I don't think you need to use the best of your gin collection for this cocktail. I use a neutral, budget gin, such as Gordon's for this. I wouldn't use a heavy juniper gin, like Beefeater or Tanqueray, because the bitterness can overpower the sweetness of the raspberry.
If you want to get fancy, I really like Tanqueray Rangpur, which as a more citrusy flavor and aroma. This recipe is made with raspberries, but a classic gin fizz is made with just a handful of ingredients. A high-quality gin, lemon juice and simple syrup, with a splash of soda or tonic water.
The addition of the raspberries adds a brightness, cheery color, and flavor, flavor, flavor.
Gin Fizz Variations
The best part about the recipe is that the variations are endless. You can make a simple syrup with just about any fruit or berry. So adjust it as your taste buds demand. I really like raspberry, blackberry and strawberry.
These are perfect for summer when you have an abundance of berries. During the fall or winter, try grapefruit, kiwi, or mandarin orange.
Other Cocktails to Try
Like this post? We'd love for you to save it to your Pinterest board to share with others! FOLLOW US on Pinterest, Instagram, Facebook for more great recipes! If you made it, post a pic on Instagram and hashtag it #savoredsips
Yield:

2 cocktails
Raspberry Gin Fizz
This Raspberry Gin Fizz is the perfect spring or summer cocktail. It's not only beautiful, it's super tasty.
Ingredients
1/2 cup raspberries
2 tbsp sugar
1/2 cup of water
4 oz gin
2 oz lemon juice
2 oz soda water or tonic water
Ice cubes
Raspberries for garnish
Fresh mint for garnish
Instructions
Mix the raspberries, sugar and water in a small saucepan over medium heat. Stir until all the sugar is dissolved and the syrup is bubbly. Remove from heat and allow to cool slightly.
Put the syrup through a sieve to remove the solids. Chill to room temperature. You can keep the syrup in the refrigerator for up to 3 days.
To make two cocktails, pour the raspberry syrup into a cocktail shaker. Add the gin and lemon juice. Shake to combine.
Fill two tumblers with ice. Pour half the contents of the shaker into each glass. Top with tonic/soda water, a few raspberries and a sprig of mint for garnish. Serve.
Notes
This cocktail can be made with many different types of berries and fruits, like blackberries, blueberries, peaches, pears, and cranberries.
You can double or triple the recipe for the raspberry syrup if you want to make more than 2 cocktails.
You can use vodka in this recipe instead of gin.
Nutrition Information:
Yield:
2
Serving Size:
1
Amount Per Serving:
Calories:

258
Total Fat:

0g
Saturated Fat:

0g
Trans Fat:

0g
Unsaturated Fat:

0g
Cholesterol:

0mg
Sodium:

37mg
Carbohydrates:

33g
Fiber:

3g
Sugar:

29g
Protein:

1g
Pin it for later!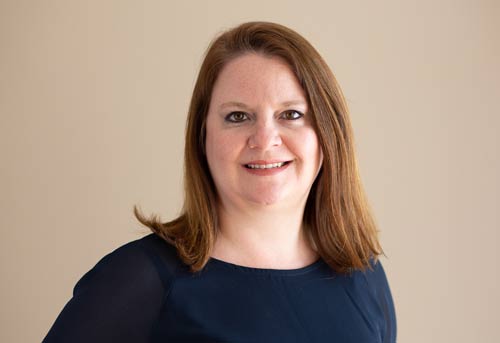 Laura is the founder and editor of the travel blogs Savored Sips and Savored Journeys. She is dedicated to sharing the best information about drinks found around the world.