This article has links to products and services we recommend, which we may make commission from.
This time of year, there's nothing better than sipping on a Hot Toddy, aka Hot Buttered Rum. The rich buttery flavor mixed with the spices and warming rum… it's the perfect winter elixir.
Whether you believe that a Hot Buttered Rum has the powers to ward off an oncoming cold, this cocktail is a crowd pleaser. I like to think it has special powers, but that might just be an excuse to drink more of them! A classic Irish coffee is another great hot elixir.
▷ If you are looking for more cocktails, try these Fall-Inspired Cocktails or these Festive Holiday Cocktails.
In fact, a Hot Buttered Rum is quite easy to make, and you can mix up a large batch of the spiced butter to use for subsequent drinks, which cuts down on prep time.
Mix up a large batch and keep it in your fridge for whenever the mood strikes. Or use a large batch to make hot toddies for your holiday party. My aunt makes Hot Buttered Rum for all of our family holiday gatherings.
We came to expect that butter mix to show up at the party and if it didn't, we'd confront her in mock anger. It was just that good. She also always brings eggnog, so we go between sipping hot buttered rum and eggnog cocktails.
Hot Buttered Rum Ingredients
Butter
Brown sugar
Cinnamon
Nutmeg
Ginger
Dark Rum
Orange juice
Orange zest and rind for garnish
By the way, you don't have to use dark rum. Any brown liquor will suffice, so if you only have whiskey on hand, try a Hot Buttered Whiskey instead.
»Have you heard about Saucey? They deliver your online alcohol order with 2-hour or 2-day shipping in 20 major cities around the US. They have a HUGE selection. No minimums and free delivery!
» Learn more about drinking and enjoying rum in this guide (p.s. there are cocktail recipes too!)
Affiliate Exclusive: Take $5 off your first order + free delivery with code SAS at Saucey.com!
Since it's not super practical to make just one drink at a time, the recipe for the butter mix is enough to make 4 drinks, while the cocktail instructions themselves are for just one drink. You can make 4 with the butter mix.
Yield:

4 drinks
Hot Buttered Rum
The rich buttery flavor mixed with the spices and warming rum... it's the perfect winter elixir.
Ingredients
For the butter mix
1/4 cup butter, softened
1/4 cup brown sugar
1/2 teaspoon ground cinnamon
1/4 teaspoon ground nutmeg
1/4 teaspoon vanilla extract
pinch of salt
For the cocktails
6 oz dark rum
24 oz boiling water
For garnish
Orange zest
Ground nutmeg
Cinnamon stick
Instructions
Put all of the butter mix ingredients in a bowl and mix together well.
To make 4 drinks, put all of the butter mix, rum and hot water in a pitcher and mix well. Pour into 4 hot drink glasses. Top with desired garnish.
NOTE: To make just one drink, place 2 tbsp of the butter mix into a mug, pour in 1 1/2 oz rum, add 6 oz hot water and stir well..
Notes
The butter mix will keep in a container in the refrigerator for at least a week.
You can make the butter mix ahead of time and store it in the refrigerator until ready to use.
Substitute another dark liquor for rum, if desired.
Nutrition Information:
Yield:
4
Serving Size:
1
Amount Per Serving:
Calories:

249
Total Fat:

12g
Saturated Fat:

7g
Trans Fat:

0g
Unsaturated Fat:

3g
Cholesterol:

31mg
Sodium:

135mg
Carbohydrates:

12g
Fiber:

1g
Sugar:

11g
Protein:

0g
Pin it for later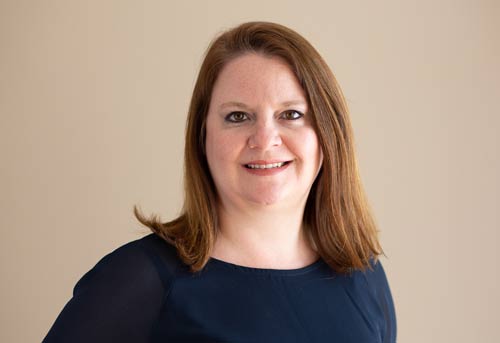 Laura is the founder and editor of the travel blogs Savored Sips and Savored Journeys. She is dedicated to sharing the best information about drinks found around the world.