Cold days call for warm drinks. But these are not your typical hot chocolate and coffee. These are boozy hot drinks that will warm you right up.
If you've never had a perfectly poured Irish Coffee or a delicious hot buttered rum, you're in a for a real treat. See below for the recipes to make these boozy warming winter drinks.
>> Try these 15 Soul-Satisfying Warm Fall Drinks for more great alcoholic and non-alcoholic drink options.
Classic Irish Coffee
This time of year, there's nothing better than sipping on a hot Irish Coffee. The Irish know how to drink their coffee, that's for sure! This rich and sweet whiskey-spiced coffee, topped with thick whipped cream, is the perfect winter elixir.
Hot Buttered Rum
This time of year, there's nothing better than sipping on a Hot Toddy, aka Hot Buttered Rum. The rich buttery flavor mixed with the spices and warming rum… it's the perfect winter elixir.
Red Wine Hot Chocolate with Marshmallows and Whip Cream
Red wine hot chocolate with marshmallows and whipped cream topping – an indulgent hot drink that's definitely for grown ups only!
Boozy Hot Apple Cider
This delicious Boozy Hot Apple Cider recipe has an adult punch to it with brandy and Tuaca added to for an additional warm-up factor. Plus, add homemade boozy whipped cream to make this a treat you will want to drink all winter long!
Hot Fireball Apple Cider Cocktail
A Hot Fireball Apple Cider Cocktail is just what you need when the weather turns cold. Wrap your hands around a mug of apple cider, Fireball whiskey, vanilla vodka and a little sugar to take the chill off. Simple to make, delicious to sip and a great cocktail to serve for the holidays.
Bourbon Hot Toddy
This warming cocktail is a festive drink that's perfect when the weather is chilly. Warm up with this Bourbon Hot Toddy inspired by the classic American spirit of the Kentucky Bourbon Trail.
Coconut Chai Hot Toddy
This coconut chai hot toddy is made with a generous splash of dark rum, spices and creamy coconut milk for the perfect cozy holiday drink.
Gluhwein Mulled Wine
This easy gluhwein mulled wine will make your whole house smell like Christmas! It's easy and quick to make, you'll want to keep making it all winter. Instant Pot, Crockpot, and stovetop instructions are included.
Hot Spiced Cranberry Cocktail
Baby, it's cold outside. And you should be drinking your cranberry cocktail warm with plenty of seasonal spices and vodka. This is the perfect holiday drink and will warm you right up!
The Salty Irishman Coffee Cocktail
The Salty Irishman Coffee Cocktail is made with salted caramel and hazelnut flavors, as well as strong coffee to help you stay awake to enjoy the evening!
White Russian Coffee with Kahlua Whipped Cream
A Russian Coffee with Kahlua Whipped Cream is a tasty adult hot beverage that puts a nice spin on a normal cup of jo. Get your whisk out to make some tasty whipped cream and this beautiful beverage.
Boozy Peppermint Hot Chocolate
Warm up this holiday season with a mug of rich and delicious Boozy Peppermint Hot Chocolate!
FINAL THOUGHTS
As the weather cools off, be prepared with these hot drinks that contain more than just holiday cheer!
These drinks are easier to make than you might think, so just get right in there and mix up a hot toddy or two.
Like this recipe? We'd love for you to save it to your Pinterest board to share with others! FOLLOW US on Pinterest, Instagram, Facebook for more great recipes! If you made it, post a pic on Instagram and hashtag it #savoredsips
Pin it for later!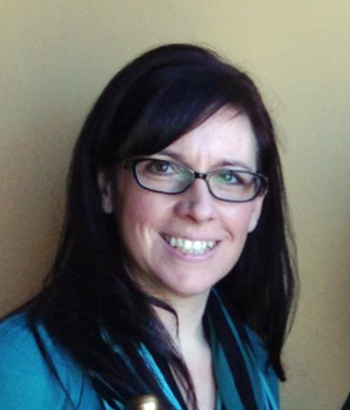 When not mixing up delicious cocktails to enjoy on the patio with friends, Angela is busy writing about food and drinks for three popular food websites, and exchanging creative ideas on social media.