The holidays call for lots of festive holiday cocktails, for family get togethers, work parties, and general merriment. You won't need to look for any other cocktail ideas after checking out the holiday cocktails in this post.
We've compiled 25 of the tastiest, most cheery cocktail for the holidays in this list. You'll find classics like sangria and punch, martinis, cider cocktails, and holiday twists on classics.
Many of these recipes come from our fellow cocktail bloggers. To see the full recipe, just click the link below each entry.
» You might also want to take a peek at these Fall-Inspired Cocktails or Festive Holiday Mimosas. Don't forget the party appetizers! Check out these 16 Tasty Cocktail Party Appetizers.
Peppermint Mimosas
This Peppermint Mimosa with a festive candy cane for garnish is the perfect festive cocktail for your holiday brunch.
Hard Apple Cider Cocktail
This Hard Apple Cider cocktail is made with rye and apple cider for an drink that will put you right in the mood for fall.
Pink Peppermint Martini
This Pink Peppermint Martini recipe is the only one you need to make a festive cocktail that invokes the holiday spirit with a single sip.
Peppermint Espresso Martini
This Festive Peppermint Espresso Martini is a great way to dress up your holiday drinks. If you love an espresso martini, why not put a festive twist on it with some peppermint vodka?
Cranberry Old Fashioned Cocktail
This Cranberry Old Fashioned is a great way to change up your favorite classic cocktail and get it ready for the holiday season with a sweet cranberry simple syrup.
Hot Buttered Rum
This time of year, there's nothing better than sipping on a Hot Toddy, aka Hot Buttered Rum. The rich buttery flavor mixed with the spices and warming rum… it's the perfect winter elixir.
Pumpkin Spice Martini
This Pumpkin Spice Martini has all the fall flavor you expect in a creamy and decadent martini that's made with pumpkin spice vodka.
Cranberry Moscow Mule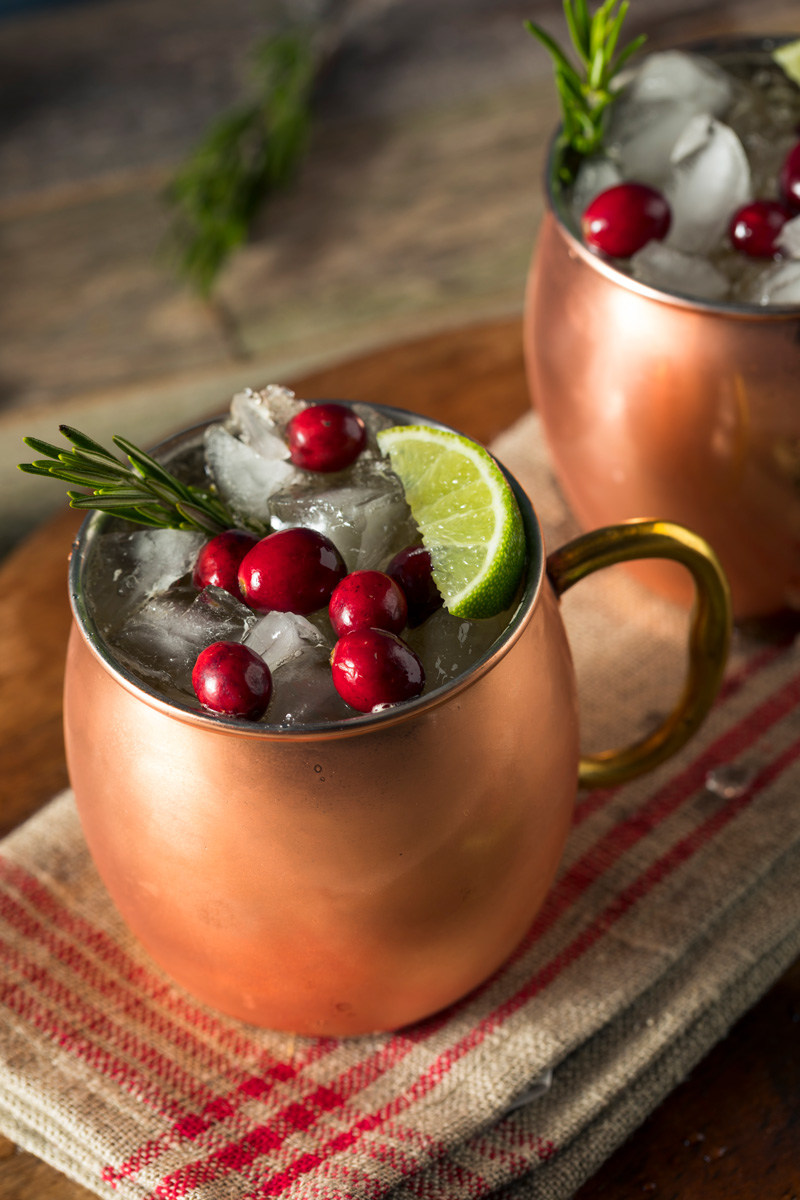 A Cranberry Moscow Mule is a festive way to brighten up your classic Moscow Mule this winter. As always, this cocktail has a very good balance of sweet, sour, spicy, and boozy.
Holiday Eggnog Cocktail
Nothing says holiday party like a creamy eggnog cocktail. This boozy eggnog cocktail will be the hit of your party.
Chambord Spritz: Black Raspberry Cocktail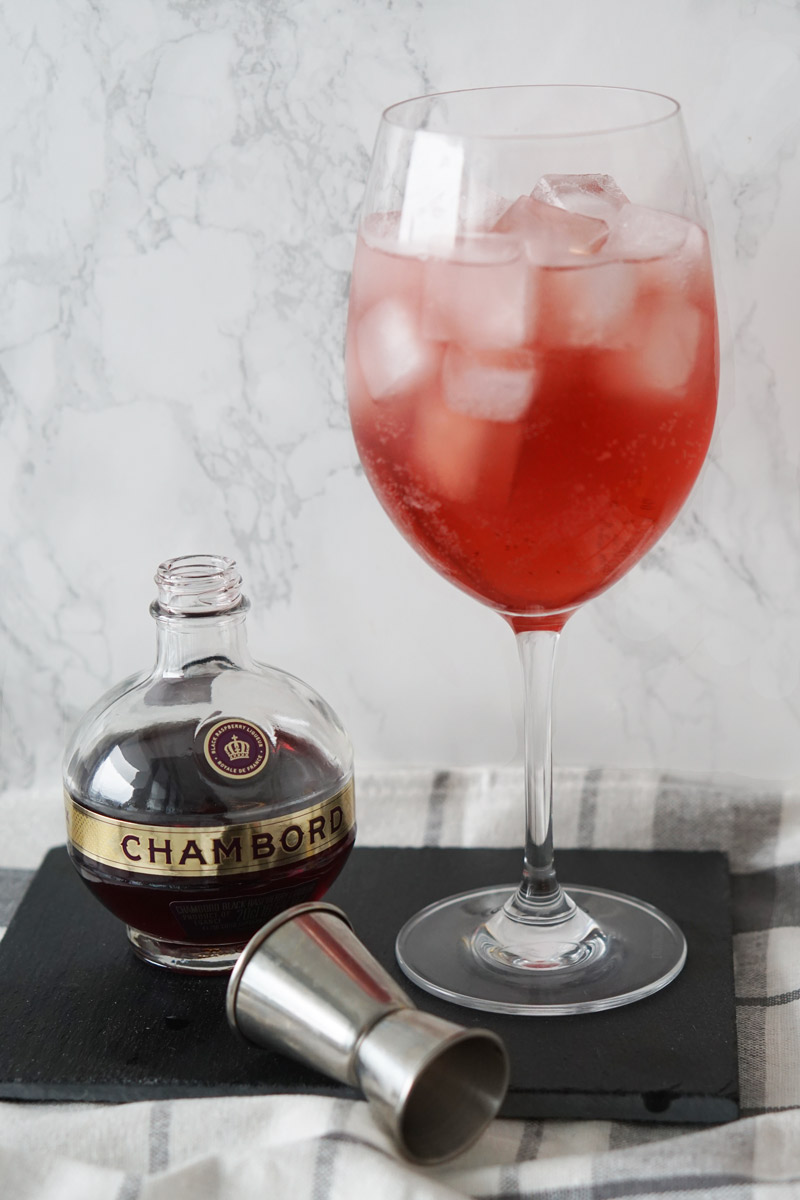 This Black Raspberry flavored cocktail is perfect for spring, with bright fruity flavor a crisp white wine and a bit of sparkle from the soda water. Try a Chambord Spritz at your next holiday party.
Sparkling Kir Royale Cocktail
A Kir Royale cocktail is perfect for any celebration – from New Year's Eve to Valentines Day or even a proposal – because of its gorgeous color and sparkling personality.
Sparkling Spiced Pumpkin Punch
Lightly spiced for the season, this easy Pumpkin Punch is a crowd pleaser! The easy Champagne Punch recipe is great for a crowd and is filled with all the flavors of fall. Simple and so festive!
Fireball Whiskey Cocktail
Fireball Whisky Cocktails made with orange, cinnamon, cloves, and apple cider. Serve these fireball whisky for game days, brunch, Fall parties, and Thanksgiving Day!Surprisingly refreshing and they taste like cinnamon red hots…. yummy.
Cranberry Orange Ginger Bourbon Fizz
Delicious cranberry ginger orange bourbon fizz. A great fall cocktail for your get together during this season.
Traditional German Mulled Wine
Traditional German mulled wine (Glühwein) with a modern twist. Very easy to make and always tasty. A combination of red wine, spices, fruits and other liquors. It's served warm and traditionally enjoyed during the winter.
Maple Whiskey Cocktail
Embrace the cooler months with this maple whiskey cocktail, inspired by the classic Sazerac. In just three minutes you could be sipping on this Fall inspired whiskey cocktail!
Apple Sidecar Cocktail
Apple Sidecar is a seasonal and delicious twist on a cocktail classic with delicious flavors of orange, apple, sage and nutmeg.
Sparkling Cranberry Vodka Punch
Sparkling Cranberry Vodka Punch is perfect recipe for holiday meals and gatherings. It also can be changed up for a shortcut hot mulled drink too!
Traditional Norwegian Glogg Recipe
Mulled wine with a Scandinavian twist. This warm traditional wine recipe is meant to warm your spirit and comfort your tastebuds. Get out your crockpot and make this great recipe for your guests this holiday season or sip it by your fireplace
Coquito – Puerto Rico Coconut Cinnamon Rum Cocktail
The Puerto Rican equivalent of eggnog, this coconut-rum cocktail is a unique drink to toast, then sip. Perfect for any holiday get together.
Fall Sangria
A Fall Sangria recipe infused with apples, pears, and cinnamon sticks in a Malbec wine base with just the right amount of Brandy!
Sparkling Apple Cider Sangria
Use your favorite wine for this bubbly, fun, perfectly autumn apple cider sangria! With fresh Honeycrisp apples, pomegranates, fresh and sparkling cider, cinnamon, a splash of citrus, and plenty of alcohol, apple cider sangria the perfect drink for your comfy fall evenings and holiday get-togethers.
Pomegranate Cranberry Punch
If you need a crowd-pleasing beverage for your next party, try this recipe for Pomegranate Cranberry Punch. This deliciously sparkly and festive holiday punch is super easy to make (and drink)! A super easy and festive party punch that's perfectly tart and a bit sweet.
Apple Cider Margarita
An Apple Cider Margarita is a great twist on a traditional margarita and is perfect for the colder months (Hellooooo Fall!!). This tequila cocktail is sweet with warm flavors of cinnamon and apples. Yet when it is served cold it is cool and refreshing.
Gingerbread White Russian
This gingerbread white Russian is the perfect holiday cocktail full of rich coffee flavor mixed with a sweet molasses drizzle. Say cheers!
CONCLUSION
Fill up on holiday cheer with these festival holiday cocktails! There's something for every taste in the list. Which cocktail(s) will you be making this season?
Like this post? We'd love for you to save it to your Pinterest board to share with others! FOLLOW US on Pinterest, Instagram, Facebook for more great recipes! If you made it, post a pic on Instagram and hashtag it #savoredsips
Pin it for later!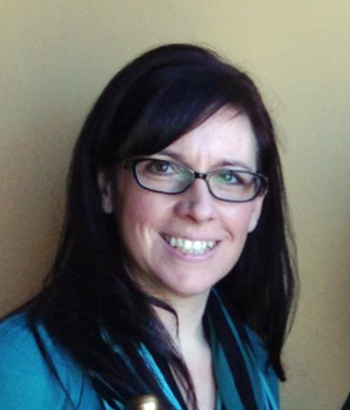 When not mixing up delicious cocktails to enjoy on the patio with friends, Angela is busy writing about food and drinks for three popular food websites, and exchanging creative ideas on social media.