Homemade ginger pear simple syrup turns this bourbon martini into a seasonal favorite. It's the ultimate winter cocktail.
Looking for more elegant martinis? You might also want to try this Blood Orange Martini or this Creamy Caramel Apple Martini.
This Ginger Pear Bourton Martini has a warm bourbon undertone, with a sweet note from the pear nectar and a spicy finish the ginger simple syrup.
You're going to love it as a holiday cocktail. It's a crowd pleaser and a fun one to serve because it's unique. We have a few more great cocktail ideas to check out right here: holiday cocktail recipes.
There is some prep involved in this pear ginger martini, but it's worth it! The pear ginger simple syrup is so good, and it can be used in other drinks, like a Pear Ginger Moscow Mule (yum!).
If you like bourbon cocktails, I also highly recommend this Amaretto Sour with Bourbon or this Paper Plane Cocktail.
How to Make Pear Ginger Simple Syrup
The simple syrup is the time consuming part of this cocktail, but it's also the star of the show. You can make this as far ahead of time as you like and store it in the refrigerator.
Start by pealing and chopping the pear and ginger. The pear should be cut into 1″ or less squares. For the ginger you only need a 1″ piece. I like to slice it in half or thirds to impart more flavor.
In a small sauce pan, combine the water, honey, pear, cinnamon and ginger. Bring it to a simmer over medium heat. Whisk or stir it until the honey dissolves, so it doesn't burn on the bottom of the pan.
Then reduce the heat and simmer for about 20 minutes. It will cook down a little bit in that time, so it's more syrupy, but not thick.
Strain the liquid through a fine mesh strainer and discard the solids. All that delicious pear and ginger flavor will have come out in the syrup. Refrigerate the simple syrup until ready to use. It does need to be chilled before using it, or it will melt the ice in the shaker.
How to Make a Pear Bourbon Cocktail
Along with the bourbon and simple syrup, you'll also need pear nectar. I like to use pear nectar instead of pear juice, but you can use either – whatever easiest to find.
Combine the bourbon, pear nectar, simple syrup, and lemon juice in a cocktail shaker with ice. Vigorously shake until chilled.
Serve in a martini glass with a slice of pear and a sprig of rosemary or thyme (optional).
What Bourbon to Use
You can use any brand of bourbon you like in this Pear Bourbon Martini. Our favorite is Bulleit Bourbon, but we have a bunch of others in the bar that we use too.
If you don't have any bourbon and you live in a big city, you can get it delivered with Saucey or Drizly.
★ You can get this and many other liquors delivered to your door from Saucey $5 OFF your first order + free delivery with code SAS) or Drizly ($5 OFF your first order of $20+ through this link). Only valid in select states. ☺
You can also serve this cocktail over ice, if you prefer. I think it looks amazing as a martini, but it can be served in a highball or lowball glass over ice for a more festive, afternoon cocktail.
Like this recipe? We'd love for you to save it to your Pinterest board to share with others! FOLLOW US on Pinterest, Instagram, Facebook for more great recipes! If you made it, post a pic on Instagram and hashtag it #savoredsips
Yield:

2 cocktails
Ginger Pear Bourbon Martini
This Ginger Pear Bourbon Martini is fruity and sweet with a kick.
Ingredients
For the Pear Ginger Simple Syrup
1/4 cup water
1/4 cup honey
1 pear, chopped
1 cinnamon stick
1 piece of ginger
For the cocktail
4 oz bourbon
2 oz pear nectar
2 oz pear ginger simple syrup
1 oz freshly squeezed lemon juice
Slice of pear, sprig of rosemary, for garnish
Instructions
Combine water, honey, pear, cinnamon and ginger in a small sauce pan. Bring to a simmer over medium heat. Stir until honey dissolves. Reduce heat and simmer for 20 minutes. Strain and discard the solids. Refrigerate until ready to use.
Combine bourbon, pear juice, simple syrup, and lemon juice in a cocktail shaker with ice. Vigorously shake until chilled.
Serve in martini glasses with a slice of pear and sprig of rosemary for garnish.
Notes
You can serve this cocktail over ice in a lowball glass if you'd like.
Try to find pear nectar for this cocktail, but if you can't find it you can use pear juice instead.
Recommended Products
As an Amazon Associate and member of other affiliate programs, I earn from qualifying purchases.
Pin it for later!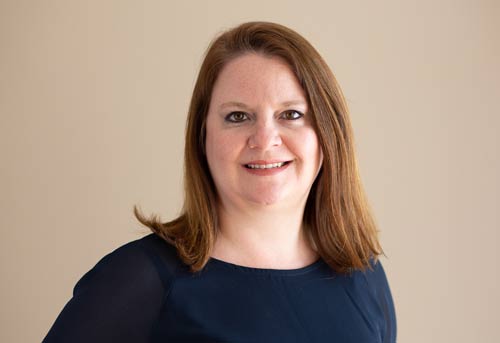 Laura is the founder and editor of the travel blogs Savored Sips and Savored Journeys. She is dedicated to sharing the best information about drinks found around the world.