Every Halloween party needs creative cocktails. It's the perfect way to dress up your party for the one night a year when we get to be a little spooky and a little silly. These 18 festive Halloween cocktails are just what you're looking for.
While these cocktails are all quite tasty, what really makes a great Halloween cocktail is the glasswear. If you're really wanting to step up your party planning, be sure to source the perfect glass. Dry ice never hurts either!
Here are 18 great spooky Halloween cocktails to try. All of these cocktails have been sourced from top food and drink experts. Click through to see the recipes.
>> You might also like this Candy Corn Martini or these Fall-Inspired Cocktails.
Fun & Festive Halloween Cocktails
Witches Brew Cocktail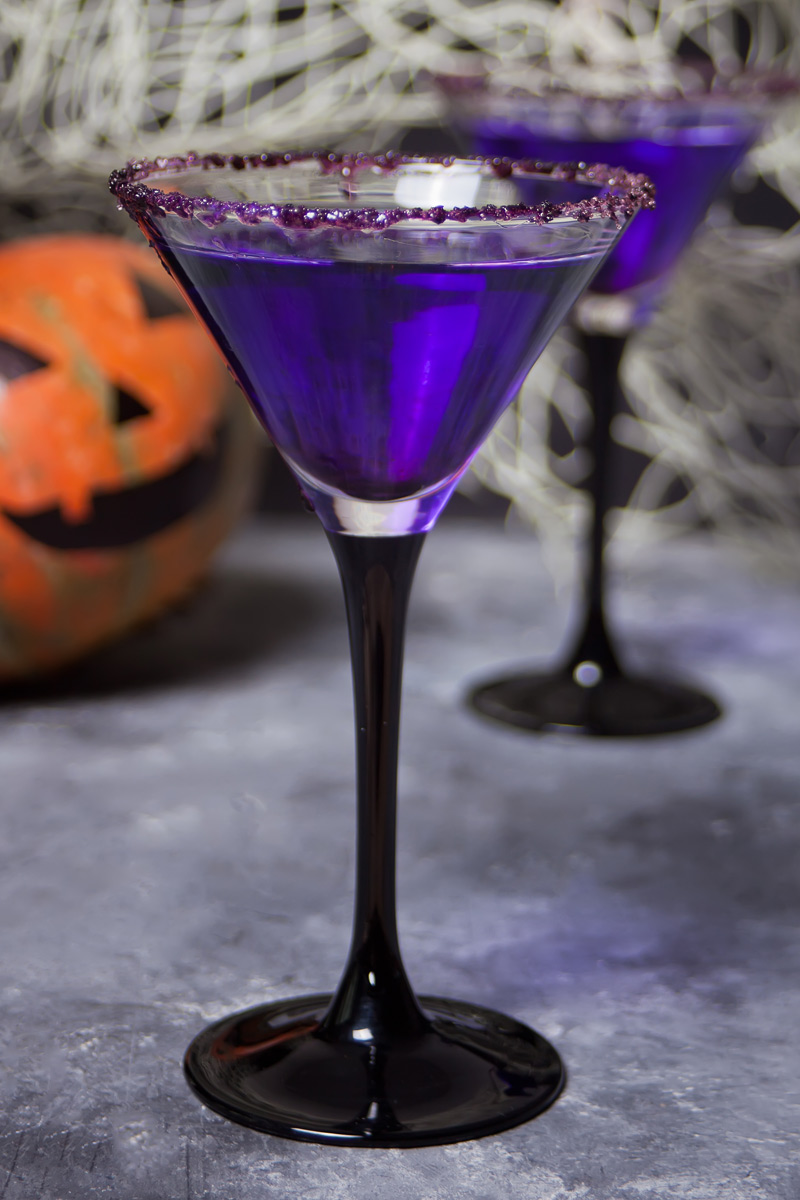 This delightfully spooky purple cocktail is the highlight of your Halloween Party. The main ingredient in this cocktail is raspberry liqueur, which helps give the spooky purple color.
Spooky Halloween Eyeball Cocktail
This Spooky Halloween Eyeball Cocktail is the perfect crowd-pleasing drink for your Halloween party! The base is a simple Gin Tonic with red grape juice. The eyeball add-in is super easy to make with only 2 ingredients.
Stormy Hallows Eve Rum Cocktail
This Stormy Hallows Eve Rum Halloween Cocktail is incredibly simple to make and packed full of flavor with a little sparkle. Perfect for Halloween!
Poison Apple Cocktail
Why should the kids have all the fun this Halloween? These poison apple cocktails are a festive Halloween cocktail with a witchy twist for the adults to enjoy. Make one if you dare!
Hocus Pocus Punch
Looking for a Halloween Alcoholic Punch idea? This Halloween cocktail is perfect. Make this Hocus Pocus drink with its bright green color and fantastic flavor, this is the perfect Hocus Pocus Cocktail.
Bloody Margarita
Bloody Margarita is a dark red margarita made with tequila, aperol and blackberry syrup, with a black lava salt rim. It's perfect for Halloween.
Smoking Skull Halloween Cocktail
This vibrant green cocktail served in a smoking skull glass uses Cocalero, an herbal spirit, to evoke the spirit of Halloween.
Ghoul's Blood Cocktail
This Ghoul's Blood Cocktail is a sweet and sour refreshing drink for any Halloween Party. Made with bright blue curacao, rum and pineapple juice it's a fun choice for a signature cocktail. It can easily be made in big batches for serving a crowd.
Poisoned Orchard Cocktail
This signature Halloween cocktail has loads of seasonal apple flavor, creepy special effects and wicked witch vibes. With this Poisoned Orchard Cocktail, your Halloween will be as festive as it gets.
Zombie Brains Cocktail
This spooky Zombie Brains Halloween Cocktail uses pomegranate juice to give the cocktail that deep ruby color, and the raspberries resemble miniature brains.
Candy Corn Vodka Martini
This Candy Corn Vodka Martini with Pop Rocks Rim will make your Halloween party complete! Made with homemade liquor infusions making a unforgettable cocktail.
The Morticia Addams Cocktail
This crimson, creepily-classy Morticia Addams cocktail is made with sake, hard cider and a devilishly delightful spiced hibiscus cocktail syrup that's so easy to make.
Poisoned Apple Cocktail
This Halloween cocktail is a gorgeous shade of green. It's not a sweet cocktail – it's a bit tart, with a slight kick, and some fun bubbles to lighten it up.
Demon Juice Halloween Cocktail
This citrus and sour apple Demon Juice Halloween Cocktail has a powerful punch that will pucker your lips and leave you begging for more.
Zombie Cocktail
The zombie cocktail may be a spellbinding hit at Halloween but this tiki cocktail was actually named because it turns the person drinking it into a zombie.
Cauldron Cocktail
This Cauldron Cocktail is perfect for any Halloween get-together! It's spooky, tasty, and an easy to make rum cocktail!
Toxic Tonic
This Mad Scientist Toxic Tonic can be made alcoholic or without, so everyone can enjoy this fun and creative Halloween cocktail.
Purple People Eater Halloween Cocktail
Prepare to be spooked by the Purple People Eater color changing Halloween cocktail. Featuring a natural ingredient with magical color changing properties.
CONCLUSION
Try one of these spooky Halloween cocktails at your party this year to take it to the next level. They're tasty cocktails and they look great at any party.
Like this recipe? We'd love for you to save it to your Pinterest board to share with others! FOLLOW US on Pinterest, Instagram, Facebook for more great recipes! If you made it, post a pic on Instagram and hashtag it #savoredsips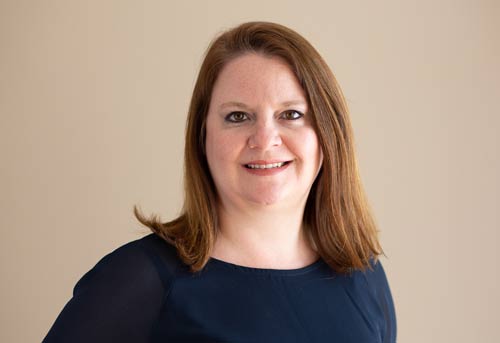 Laura is the founder and editor of the travel blogs Savored Sips and Savored Journeys. She is dedicated to sharing the best information about drinks found around the world.