Picture yourself relaxing on the beach of a beautiful Caribbean Island like St. Kitts or Jamaica, with a cocktail in hand, listening to the waves gently glide over the sand at your feet. Of course, that drink if you hand is a rum cocktail – you're in the Caribbean, after all.
Whether you've visited a Caribbean island or not, you probably already associate it with rum. It is the favored drink of many Caribbean islands, after all. It's practically been in their DNA since the 1600s when sugarcane was planted and some smart person realized that molasses – a byproduct of sugarcane – could be fermented into alcohol.
Rum is embedded in the culture and heritage in the Caribbean, but obviously rum isn't just produced and enjoyed on tropical islands. It's actually produced in more than 80 different countries around the world.
You've probably had many fantastic rum cocktails, including everyone's favorite – the mojito which originated in Cuba, but you may have also tried rum from Barbados, France, Spain – maybe even the Czech Republic!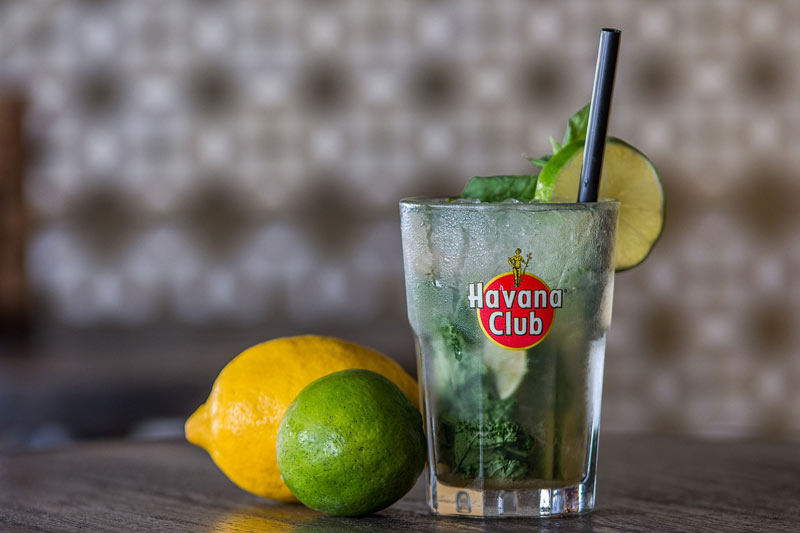 According to rum industry statistics, rum currently generates the third highest sales volume in the U.S. for spirits, just behind vodka and whiskey. That means it's time to immerse ourselves wholeheartedly in the drinking and enjoying of rum!
If you're just learning about rum, we'll give you a few facts to orient yourself, but stick around for the delicious rum recipes we've got for you after the history lesson.
What is Rum?
Rum is an alcoholic beverage that is distilled from molasses, a refined byproduct of sugar cane, or from raw sugar cane juice, in some cases. After distillation, the rum is either bottled right away or aged in a used whiskey barrel for a period of time to give it character and color.
As we said earlier, rum is made all over the world, using many different techniques, styles and forms of distillation. It's the one of very few truly universal liquors enjoyed everywhere, unlike Mezcal or Scotch, which originate in one destination.
You can mix it into cocktails, but don't forget that good quality rum is perfect for sipping, just like any high-quality mezcal or scotch.
Variations of Rum
There are many different types and variations of rum, and each is quite different from the other. This is what makes rum so complex and interesting, in my opinion. You can make a variety of different rum drinks, all that taste and look very different, based on the type of rum you've used.
Rum
If you're traveling around the world you'll find that rum can be very different from place to place. For instance, in Jamaica or St. Kitts, where molasses is used for distillation you'll find the most typical English-style rum. Some say these are the best.
Rhum
In French-speaking countries and islands, like Martinique, you'll find a liquor called rhum (also called agricole rhum), which is made from pure sugar cane. These rhums are lighter, with a fruity nose and dry mouthfeel.
They are often aged in Cognac or Armagnac barrels, which infuse different flavors into the rhum.
Ron
Another style of rum hails from Spanish countries, like Cuba and Dominican Republic. It's called ron and is made from molasses. These rums can be both light bodied and darker, with more complexity.
Cachaca
In Brazil, there is a popular sugar-cane distilled spirit called Cachaca. This is the liquor you'll typically find mixed in a caipirinha, the national cocktail of Brazil. It's made from pure sugar cane juice and isn't aged for long.
Aguardiente
In many different countries, particularly Colombia, a spirit called Aguardiente is made from pure sugar cane juice. In Colombia, the sugar cane juice is also enjoyed fresh. You can buy it by the glass everywhere, particularly from street vendors.
Aguardiente in Colombia is flavored with anise and has a strong licorice taste and aroma, though it's often not distilled to 40% ABV. It is sometimes blended into cocktails, but you mostly see it being straight, in a shot glass.
The images below can be clicked on and will lead you to Saucey.
Affiliate Exclusive: Take $5Off Your First Order + Free Delivery with code SAS at Saucey.com!
Types of Rum
Now that we understand there are many different styles of rum, we should also learn a bit about the types of rum. There are four types that are the most popular: white, dark and spiced and flavored. But these are by no means the only types of rums out there.
You'll also find gold, black, navy, vintage, and overproof rums. Each have their different usage and appeal. You just have to try them all and decide which you like best.
You can see a few different types of rum in the picture above. These range in style from a pure spirit distilled from cane sugar in the French rhum style called CSR (Cane Spirit Rothschild), to rums with vanilla, coffee and lime flavoring, to a Belmont Estate gold rum, all from St. Kitts. So much rum, so little time!
White or Light Rum
Affiliate Exclusive: Take $5 off your first order + free delivery with code SAS at Saucey.com!
White rum is one of the most popular types of rum due to its incredible versatility. White rum is a clear liquor, usually with a mild flavor and light body. Many white rums are distilled and immediately bottled. They don't need to have a lot of complexity, and can be sold for a lower price because they aren't aged for a long period of time.
Occasionally, a while rum is aged for a year or longer, then filtered to remove the color they acquired through aging. One of the popular brands of rum in the U.S., Bacardi, is an example of this type of white rum.
These types of rum are used to make favorite cocktails like mojitos, cuba libre, daiquiris and pina coladas.
Dark Rum
Dark rum generally refers to a rum that has been aged for a period of time in oak barrels. The color deepens when in contact with the oak, and through time it picks up flavors and aromas associated with the oak and aging, like vanilla, toast and leather.
These deeper flavors make the rum more complex and intense, so dark rums aren't ideal for mixing with the light, summery drinks mentioned above. Instead, these rums are often used to make stronger, more intense drinks like a Hurricane, Hot Buttered Rum, Planter's Punch, or Dark and Stormy.
Spiced Rum
In the winter, one of my favorite drinks is a spiced rum and coke, using Sailor Jerry's or Captain Morgan's spiced rum.
Spiced rums vary in flavor, but typically have a cinnamon or nutmeg flavor, along with coffee, toffee or with hints of vanilla, all spice, or fruit.
Flavored Rum
Aside from the typical spiced rum flavor that these rums have, you'll also find rum flavored with many different herbs and flavors.
I tried vanilla and coffee flavored rums recently from a St. Kitts company called Brinley Gold Shipwreck. They can be used in specialty cocktails, like a coffee martini, which is one of my favorites.
Flavored rums two were not only sweeter than regular rum, they are often lower in alcohol (less than the required 40% ABV).
Best Rum Brands
Since there are so many different countries making rum, it's very difficult to pinpoint the best rum brands, but there are a few brands that do very well in the International market and could be considered the most popular.
If you're looking for a reliably good rum to purchase, here are a few of our favorites:
Bacardi – Puerto Rico
Mount Gay – Barbados
Appleton Estate – Jamaica
Havana Club – Cuba
Cruzan Estate – St. Croix
Myers Dark – Jamaica
Rum Cocktail Recipes
Now that you've read everything you need to know about rum, let's get to the drinking part! Besides the classic mojito and Cuba Libre, there are many particularly tasty rum drinks that you can easily make at home.
Below are a few of our favorite rum cocktail recipes, along with a few new ones we learned from a Jamaican rum expert (how can you pass those up!).
Rum Punch
This is a traditional St. Kitts recipe (courtesy of the St. Kitts Tourism Board)
1 part lime juice
2 parts simple syrup
3 parts rum
4 parts orange or pineapple juice
Mai Tai
1 oz rum
1/2 oz Simple Syrup
1/2 oz Triple Sec
1 1/2 oz Sweet & Sour mix
Cherry
The Brimstone Hill
1 oz Belmont Gold Rum
1 oz lychee juice
1 tbsp agave syrup
1/2 oz fresh lime juice
Brinley's Milk
1 1/2 oz Brinley's vanilla rum
1 oz pineapple juice
1 oz milk
1 tbsp cream of coconut
dusting of nutmeg
Passion Cooler
1 1/2 oz Brinley Lime Rum
1 tbsp passion fruit puree
1 tbsp fresh lime juice
6 mint leaves
splash of ginger beer
Hurricane
2 oz dark rum
2 oz white rum
2 oz Lime Juice
3 oz Passion Fruit Juice
2 oz Pineapple Juice
1 oz Orange Juice
1 Tbsp Grenadine
Strawberry Daiquari
5 large strawberries
2 oz white rum
2 tsp sugar
1/2 oz freshly squeezed, strained lime juice
Ice (for blending)
Cuba Libre
1 parts rum (any type)
2 wedges of lime
2 parts cola
Cubed ice
Here are a few more summer tropical cocktails to try at home.
We hope you have fun creating these wonderful rum cocktails, trying different types of rum at your favorite bar, or even heading out to St. Kitts to try them from the very source of rum!
Like this post? We'd love for you to save it to your Pinterest board to share with others! FOLLOW US on Pinterest, Instagram, Facebook for more great recipes! If you made it, post a pic on Instagram and hashtag it #savoredsips
Pin it for later
A big thank you to the St. Kitts Tourism Board, Ian Burrell, the Global Ambassador for Rum (follow him on Twitter), and Rooster PR, who supported us in the writing of this post.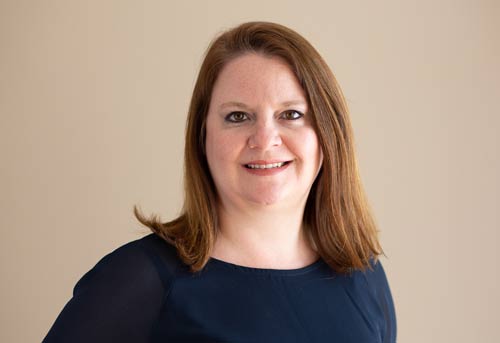 Laura is the founder and editor of the travel blogs Savored Sips and Savored Journeys. She is dedicated to sharing the best information about drinks found around the world.