The Espresso Martini is one of the best coffee drinks to be invented. The rich creamy head on this cocktail, mixed with the strong vodka is a delicious treat.
» You might like this Bailey's White Russian Recipe.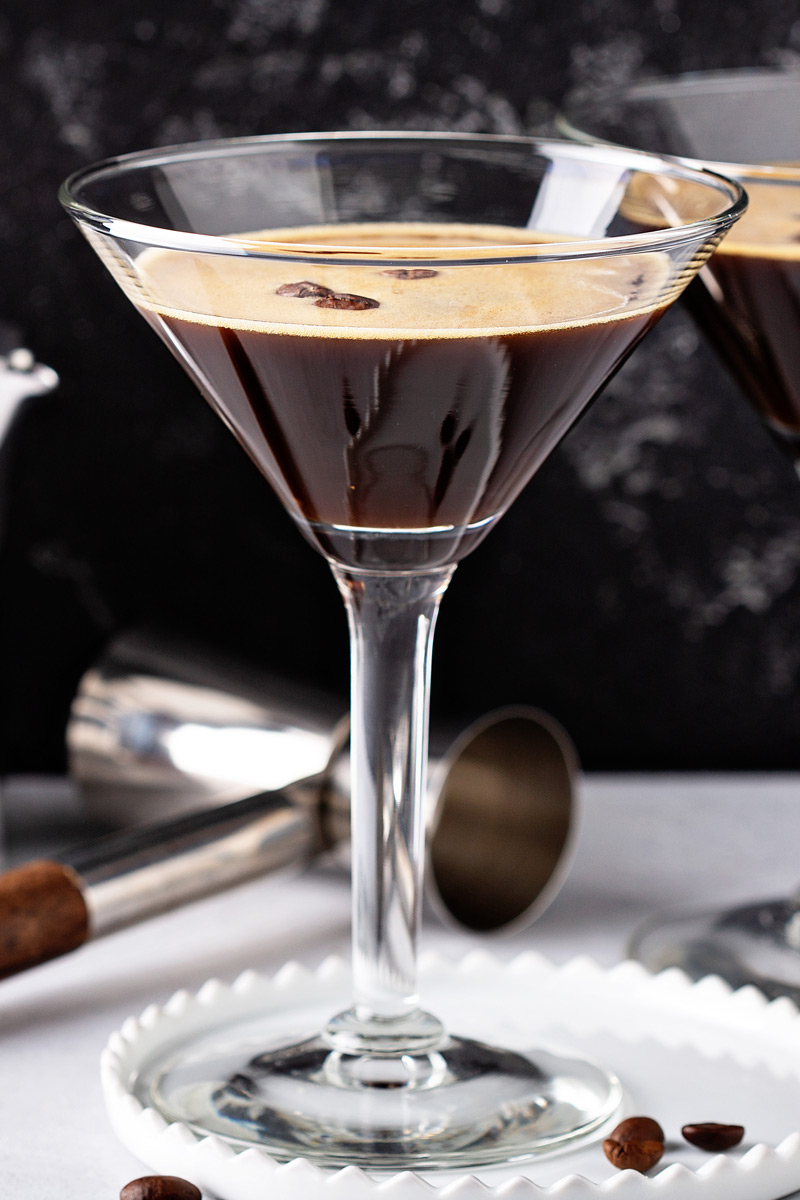 I'll let you in on the secret to making a good espresso martini. This is what makes the version you swoon over at the bar so decadent. It's the espresso.
I know you're thinking that's pretty obvious. But it's not. I've been served this cocktail at friend's houses and it doesn't turn out quite right. The difference is in the espresso.
You can't get away with using any type of coffee in this cocktail. Think drip coffee or instant coffee. It needs to be freshly brewed espresso, from an actual espresso maker.
The strength of espresso is one aspect, but the creamy nature of the cocktail also comes from making the espresso the proper way.
The Kahlua adds a nice creaminess to the coffee, and the vodka sends it soaring! It really is the perfect cocktail. Along with this incredibly decadent chocolate martini.
Once you've brewed the espresso, let it cool to room temperature, rather than adding it while hot to the cocktail shaker. Mixing it while hot will dilute the cocktail and leave it tasting weak.
Shake the cocktail with ice in the cocktail shaker for at least 15 seconds or more to get the nice frothy head and to chill it to the right temperature for sipping.
Once you strain the cocktail into the glass, it will build foam on the top. Then you can add the coffee beans for garnish.
What Vodka to Use
Since vodka is so flavorless, it's not necessary to go with a particular brand of vodka, unless there's one you really like. I'm partial to Grey Goose or Absolut. But really any vodka is fine.
You can find many different brands of vodka, plus the Kahlua on Drizly or Saucey.com, so you don't even have to leave the house. Just get it delivered.
What if I don't have an espresso machine?
I'd definitely encourage you to use an espresso machine for this drink, because it's just not as creamy and decadent without it. However, not everyone has an espresso machine, and that should be a reason to miss out.
If you can't make a true espresso, use a French press or other method to make the coffee. Then add 1/4 of an egg white per cocktail to the cocktail shaker. Shake it vigorously to mix in the egg.
I promise it won't taste like egg white. You won't even be able to taste it at all. But it will give you a creamy white foam on the cocktail, like using espresso does.
Looking for a hot and boozy coffee drink? Try this classic Irish coffee recipe
Like this post? We'd love for you to save it to your Pinterest board to share with others! FOLLOW US on Pinterest, Instagram, Facebook for more great recipes! If you made it, post a pic on Instagram and hashtag it #savoredsips
Yield:

1 Cocktail
Rich & Strong Espresso Martini
Additional Time:
20 minutes
The Espresso Martini is one of the best coffee drinks to be invented. The rich creamy head on this cocktail, mixed with the strong vodka is a delicious treat.
Ingredients
1 1/2 oz vodka
1/2 oz kahlua
2/3 oz espresso, cooled
ice cubes
coffee beans for garnish
Instructions
Brew the espresso and allow it to cool. Mix with vodka and Kahlua in a cocktail shaker with ice. Shake vigorously for at least 15 seconds. Strain cocktail into a martini glass. Once the foam forms at the top, garnish with coffee beans.
Pin it for later!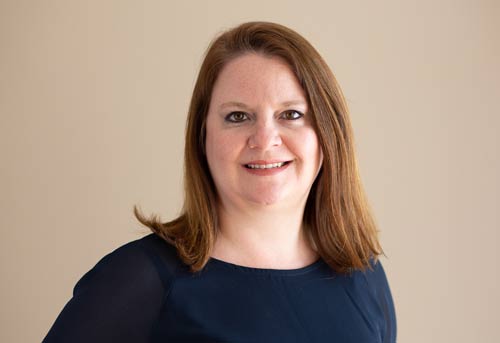 Laura is the founder and editor of the travel blogs Savored Sips and Savored Journeys. She is dedicated to sharing the best information about drinks found around the world.