When it comes to party planning, inviting the guests to celebrate is only one piece of the pie. Once you've decided on a theme and venue, the next big decision is the food. Will you serve dinner or stick with appetizers?
Planning the food for a party can be a bit of a guessing game, especially when it comes to how many appetizers per person to go with. Luckily, there are some general rules of thumb you can use to guess more appropriately.
» You might like How Many Glasses of Wine in a Bottle and this Baked Feta Tomato Dip.
Since there is no such thing as an appetizer calculator, how many appetizers to serve at your party generally comes down to answering a few questions and making an appropriate estimate.
There is a way to figure out the exact amount of appetizers needed for each guest. Below you'll find all you need to know about how many appetizers you'll need per guest.
How Many Appetizers Per Person (No Dinner)
The first step in determining how many appetizers to serve is deciding on what you're going to serve. If you've chosen appetizers only, and won't be serving dinner, that will help you calculate.
Using the number of guests attending is the best way to gauge how many appetizers to serve. The below numbers are only for parties where you will serve with no other meal (lunch or dinner).
PRO TIP
You can go lighter with the menu if the party is in the middle of the day when guests have presumably just eaten lunch and may not want to ruin their dinner. Serve heavier, larger appetizers when it's a late afternoon party that will go into the night.
How Many Appetizers For a Party of 10 – 20
4-5 appetizers per person
3 different types of appetizers
The general rule for a smaller party is to serve 3 different types of appetizers – like a hot cheese dip, some chicken pinwheels and some a more substantial bite like these beef and cheddar sliders or fried chicken sliders. Plan to have 4 appetizers per person.
So for a party of 10, you'd serve 40-50 appetizers and for a party of 20, you'd serve a total of 80-100 appetizers.
How Many Appetizers For 30 Guests
6-7 appetizers per person
4 different types of appetizers
Around six to seven appetizers per person would be enough for a mid-sized party. Serving more appetizers to a large group helps to balance the guests who arrive with an appetite and those who eat more modestly. The number of types of appetizers could be three to four different kinds of bites. Try one of these crowd favorites – teriyaki salmon bites, margarita watermelon appetizers, or baked brie with garlic.
For a party of 30, you'd serve a total of 180-210 appetizers.
How Many Appetizers For A Party Of 40 Guests Or More
Larger gatherings tend to make you stress more about the catering and may cause you to over-cater. Avoid the temptation to make too much food.
For larger parties, serve 8 appetizers per person. With more people there, you want to have a larger buffet of food to choose from, so a larger variety of 6-8 different appetizers is a good plan. The higher the number, the bigger the array of choices you need.
For a party of 40, make at least 320 appetizers.
PRO TIP
Since there's no set meal for cocktail parties, appetizers are the only source of food for the night. If you fear not making enough for everyone, rather over-cater than under-cater. And if you're struggling for inspiration, read through some of our favorite cream cheese appetizers, cocktail party appetizers, and beer-pairing appetizers.
Serving Appetizers With Dinner
The number of bites should stay the same when serving appetizers when you will also be serving dinner. The only distinct difference is that you should serve lighter appetizers, like this jalapeno bacon cheese ball or caprese tortellini skewers, rather than heavy ones, like sliders, so as not to spoil their appetite.
Stick with these light appetizers for a dinner party:
Dips & spreads
Olives and nuts
Cheese & charcuterie boards
Sliced vegetables
Cheese sticks
Appetizer Tips and Tricks
Try and create a selection of suitable appetizers for as many dietary requirements as possible. It helps make people feel welcomed and cared for.
Cover as many food groups as you can. Don't just serve meaty appetizers or only cheese. Unless the occasion has a food theme attached to it.
If you are serving dinner at the party, stop serving appetizers around 20 minutes before serving dinner.
After the meal, you can serve appetizers again as a snack. Sweet treats might be most fitting at this point.
Serve both cold and hot sides for a good variety. It will help with space if you don't have enough warming equipment or a large enough fridge.
After deciding on your main course, create appetizers that compliment the meal.
Appetizers Shouldn't Be a Headache
Appetizers can always cause a headache but can also be relatively straightforward. Using the number of people as your benchmark makes it easy to decide on the number of appetizers to make. So next time you plan your party, the theme should be the hardest decision, not the appetizers.
Like this post? We'd love for you to save it to your Pinterest board to share with others! FOLLOW US on Pinterest, Instagram, Facebook for more great recipes! If you made it, post a pic on Instagram and hashtag it #savoredsips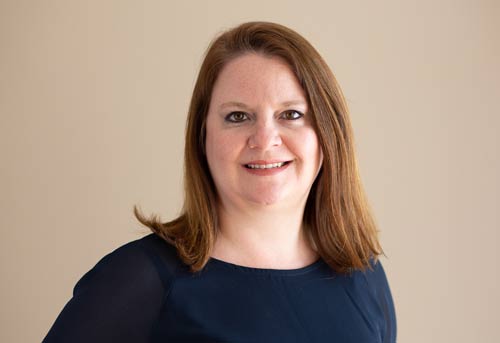 Laura is the founder and editor of the travel blogs Savored Sips and Savored Journeys. She is dedicated to sharing the best information about drinks found around the world.