This Bacon Jalapeño Cheese Ball is a classic party appetizer that used to be served at every party. It's a cream cheese ball filled with crunchy bacon, jalapeño and shredded cheese. What's not to love?
» Got leftover cream cheese? Make Jalapeno Popper Wontons or Cream Cheese Stuffed Peppers.
This is truly one of the easiest appetizers to make and I'm not exaggerating when I saw that everyone loves it. Even if you have your doubts about a ball of cheese, just wait until you try it. It's addictive.
For a party, you can serve one and keep another chilled in the fridge for when the first inevitably gets gobbled up within a few minutes. Serve it with an assortment of crackers, carrot sticks, celery sticks… whatever you have on hand.
Ingredients You'll Need
For this bacon jalapeno cheese ball, you'll need the following ingredients. If you're serving it at a party, I'd recommend getting double the ingredients so you can make 2 balls.
Bacon – Thick cut, center bacon is great for this recipe. You can go smoked or not.
Jalapeño peppers – You can take the seeds and ribs out for a very mild flavor, or you can leave as many seeds in as you like to raise the spice level.
Cream cheese – Use full fat cream cheese for the best flavor and texture. Be sure to remove it from the refrigerator at least 30 minutes before using it.
Mexican cheese blend – It's super easy to buy a bag of shredded Mexican cheese to add to this ball, or you can shred cheddar cheese to use.
Seasonings: Smoked paprika, seasoned salt, oregano, garlic powder, ground black pepper
How to Make a Bacon and Jalapeno Cheese Ball
The best thing about this cheese ball appetizer is how easy it is to make. It takes only a few ingredients to mix everything up and get it ready to go.
In a bowl, mix the cream cheese, shredded cheese, chopped jalapeno and seasonings together until well combined. Form the mixture into a bowl. I do this by scraping it all together in the bowl with a spoon, then picking it up in my hands to form a ball.
You don't want to work with it for very long in your hands or it will start to get gooey. Place the ball on a piece of plastic wrap and roll it up so it's all covered. Then put it in the refrigerator for an hour or so to firm up.
Right before you're ready to serve the cheese ball, crumble the bacon up finely and put it on a plate along with the remaining jalapeno peppers. Take the cheese ball out of the refrigerator and unwrap it.
Roll it in the bacon and jalapenos until it's well coated all the way around. Set it on a plate to serve.
Helpful Tips
Cooking the bacon until it's really crispy makes it easier to break it up into the little pieces needed to coat the outside of the cheese ball. Here's a method for making perfect bacon in the oven.
You can adjust the heat in the jalapenos. If you want it spicier, leave a few seeds and the white internal ribs intact. If you don't want it spicy at all, remove all the seeds and all of the white ribs. Here's a method for cutting a jalapeno the right way.
Refrigerate the cheese ball until just before you want to serve it and then roll it in the crumbled bacon and jalapenos. Refrigerating after rolling will lead to soggy bacon.
The cheese ball can be refrigerated for up to a week. Make ahead for parties and save time!
What to Serve a Cheese Ball With
The best accompaniments for this bacon cheese ball is crackers, toasted baguette slices, and sliced vegetables like carrots, radishes, and cucumbers. If you want to get creative, I also think that apple and pear slices are fantastic with this cheese.
For the vegetables, you can make quick work of slicing them with a mandolin (like this one). You can cut a couple carrots, cucumbers and radishes in under 5 minutes. If you don't have the time to cut vegetables, I like to buy carrot chips – they're perfect for scooping up cheese.
Like this post? We'd love for you to save it to your Pinterest board to share with others! FOLLOW US on Pinterest, Instagram, Facebook for more great recipes! If you made it, post a pic on Instagram and hashtag it #savoredsips
Yield:

6 servings
Bacon Jalapeno Cheese Ball
Refrigeration:
15 minutes
This Bacon Jalapeno Cheese Ball is a great party appetizer with cream cheese, shredded cheese, jalapenos, bacon, and spices.
Ingredients
1-2 jalapeño peppers, finely chopped, seeds and veins removed (divided)
8 ounces cream cheese, room temperature
1/2 cup Mexican cheese blend, finely shredded
1/2 teaspoon smoked paprika
1/2 teaspoon ground cumin
1/2 teaspoon seasoned salt
1/2 teaspoon oregano
1/2 teaspoon garlic powder
8 slices bacon, cooked
Instructions
Combine half the jalapeño peppers, cream cheese, Mexican cheese, and seasonings in a large bowl. Stir well to combine.
Shape the cheese mixture into a ball with your hands. Cover with plastic wrap and place in the refrigerator to firm up for at least 15 minutes.
Combine the bacon crumbs and half the jalapeño pepper in a large bowl and stir. Remove cheese ball from refrigerator. Gently roll it in the bowl of bacon and jalapeño until thoroughly coated. Put the cheese ball on a serving dish and serve with sliced vegetables and/or crackers.
Notes
If you don't like jalapeno, it can be substituted with green onion for a milder cheese ball.
Adjust the heat of the peppers: more seeds and ribs = more heat.
Nutrition Information:
Yield:
6
Serving Size:
1
Amount Per Serving:
Calories:

241
Total Fat:

21g
Saturated Fat:

11g
Trans Fat:

0g
Unsaturated Fat:

8g
Cholesterol:

62mg
Sodium:

536mg
Carbohydrates:

3g
Fiber:

0g
Sugar:

2g
Protein:

10g
Like it? Save it on Pinterest!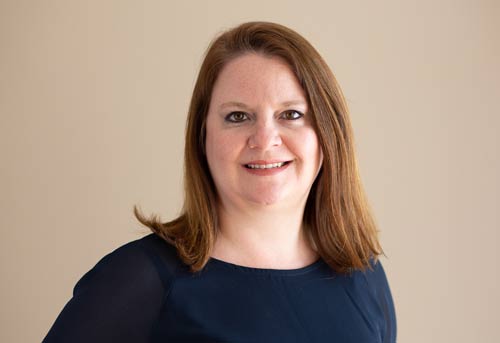 Laura is the founder and editor of the travel blogs Savored Sips and Savored Journeys. She is dedicated to sharing the best information about drinks found around the world.