One of my favorite things about fall is all the seasonal fruits that come into season at the end of September, like apples, cranberries and pomegranate. I love making fall-inspired cocktails and meals with these ingredients.
» Want more fall drink ideas? Check out these Soul-Satisfying Warm Fall Drinks.
If you're in the mood for fall, you must try these 20 fall-inspired cocktails, made by expert food bloggers who know how to entertain. These cocktails are a great addition to your holiday parties and get-togethers.
Your friends will be so impressed! Many of the cocktails featured below use seasonal ingredients, alongside gin, vodka, rum and other liquors that you likely have stocked in your home bar. You'll also want to make sure you have a cocktail shaker and jigger at the ready.
Other Recipe Compilations to Try
Fall-Inspired Cocktails & Mixed Drinks
Hard Apple Cider Cocktail
This Hard Apple Cider cocktail is made with rye and apple cider for an drink that will put you right in the mood for fall.
» Love apples? Try this Spiced Apple Kombucha Cocktail.
Cinnamon Apple Cider Sangria
When it comes to fall "batch size" cocktails, this Cinnamon Apple Cider Sangria one of the absolute best. It's a show stopper with its crisp, cold apple flavor and hint of cinnamon.
Creamy Caramel Apple Martini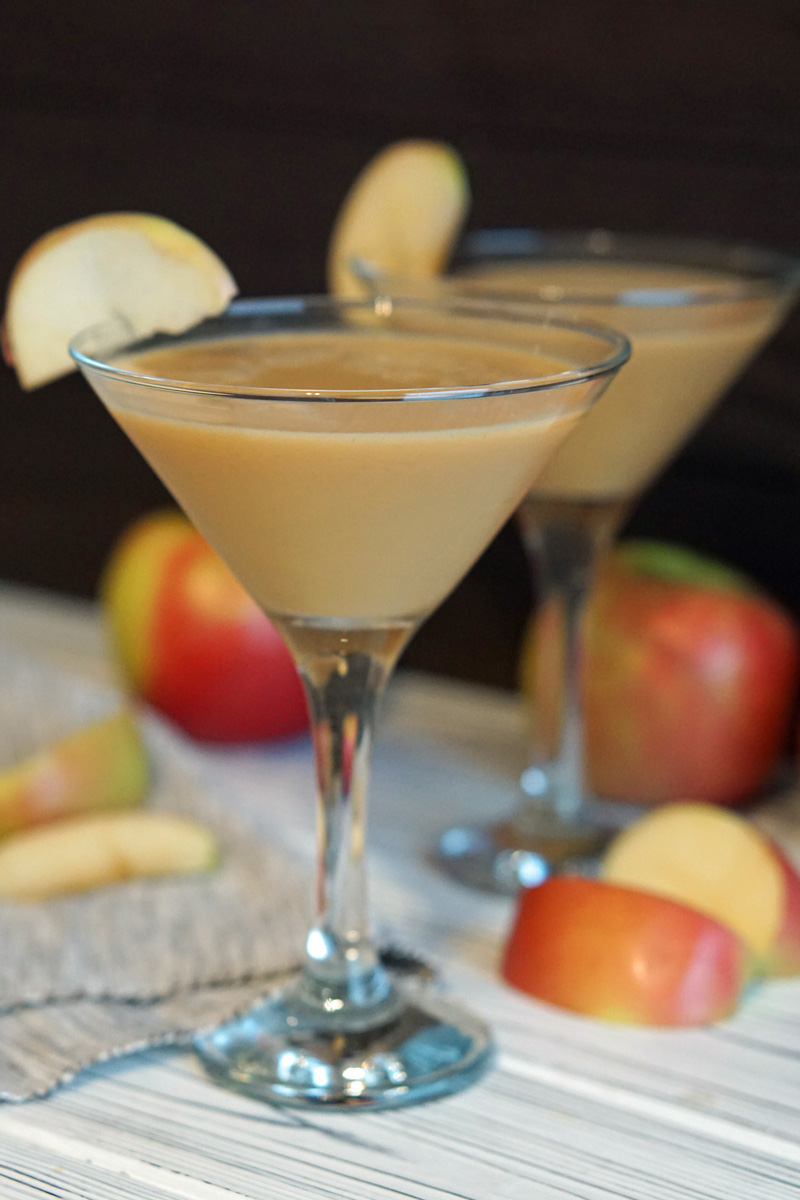 This Caramel Apple Martini combines all the fall flavors you adore – apples, cinnamon, and caramel – in one delicious cocktail. You won't be able to resist this caramel apple martini once you've tried it. It's so good, I can't stop making it.
Pumpkin Spice Martini
This Pumpkin Spice Martini has all the fall flavor you expect in a creamy and decadent martini that's made with pumpkin spice vodka.
Ponche de Frutas (Holiday Hot Fruit Punch)
This traditional hot fruit punch is served at Christmas and on New Year's Eve in Guatemala, Mexico and Latin America. For a celebratory ponche de frutas add a splash of dark or white rum.
Cranberry Moscow Mules
The perfect holiday cocktail, Cranberry Moscow Mules are easy to make and festive to drink. Cranberry juice, vodka, lime juice, and ginger beer combine to make a delicious drink you'll want anytime of the year.
Gin & Appletizer Cocktail
Perfect from fall to the end of the holidays this simple sparkling apple juice with gin, is delicious and looks stunning with the addition of jeweled ice cubes
Pomegranate Martini
This colorful Pomegranate Martini is the perfect make-ahead cocktail Recipe bursting with the sweet flavor of pomegranate, tart lime, hints of orange and vodka.
Mulled Apple Cider
Mulled Apple Cider is a delicious way to kick off the chilly autumn season. Apple cider infuses with cinnamon sticks, fresh ginger and clementine in your slow cooker for a flavorful beverage bursting with fall flavors.
Apple Cider Fall Harvest Sangria
Fall Harvest Sangria is a white wine sangria that's filled with cinnamon and apple cider flavor, along with fresh apples and oranges. This recipe comes together in minutes and is great for a crowd.
Red Wine Autumn Harvest Sangria
Autumn Harvest Sangria Recipe. This delicious autumn harvest sangria is the perfect recipe for fall! Made with delicious fruits from the bountiful gathering of end-of-season produce, this fall sangria recipe is perfect for gatherings or feasts!
Cranberry Whiskey Sour
This cranberry whiskey sour is an easy and delicious twist on a classic cocktail. It's slightly festive and quick to prepare, making it perfect whether you're serving one or a crowd.
Apple Bourbon Smash
Flavored with warm spices, a dose of fresh flavor from lemon, and lightly sweetened with honey, this apple bourbon smash is the perfect fall offering!
Ultimate Chocolate Martini
This Chocolate Martini is so rich and decadent you won't be able to put it down. Made with three simple ingredients it's the perfect way to end a meal on special occasions or treat yourself with the ultimate chocolate fix!
Red Wine Apple Cider Sangria
No party is complete without a kickass cocktail. And this apple sangria, made with Honeycrisp apples and fall spices, is sure to win everyone over.
Ginger Beer & Gin Cocktail
It doesn't matter what the season, this gin and ginger cocktail will always be a crowd pleaser.
Apple Maple Dark & Stormy
Ease a Dark and Stormy Cocktail into fall and winter with apple and maple! The flavors of apple, maple and ginger all pair so beautifully with the rum!
Meyer Lemon & Rosemary Tom Collins
Meyer Lemon and Rosemary Tom Collins is a refreshing seasonal recipe that has a hint of rosemary and the bright taste of Meyer Lemon. It's a cocktail that's perfect for fall.
Apple Butter Old Fashioned
Warm-up this fall with a drink that's always a crowd-pleaser – an Old Fashioned with APPLE BUTTER! It's easy to make and easy to sip!
Apple Cider Mule
This Apple Cider Mule has all the flavors of fall, with a kick of vodka to warm you up on those cool nights!
Ginger Apple Sparkling Cider
This delicious Ginger Apple Sparkling Cider is the perfect chilled drink for fall! It also has less sugar than regular sparkling cider so you can enjoy this drink during the holidays and still meet your health goals
★ Order this and many other liquors from Saucey and have it delivered to your door! Plus get $5 OFF your first order + free delivery with code DRINK5)
SERVE AND ENJOY!
Now you're all set for fall and winter cocktail recipes, it's time to get mixing! Serving these holiday cocktails at a party or gathering will surely win you praise. Tried one of these fall drinks? We'd love to hear your thoughts in the comments section.
(Note: This is a collection of recipes from other fantastic food bloggers. All photography was provided courtesy of the recipe owner.)
Like this post? Be sure to save it on your Pinterest board for later! Click to follow our Pinterest boards so you can find all our recipes!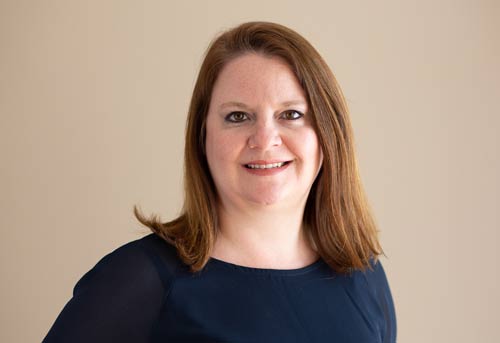 Laura is the founder and editor of the travel blogs Savored Sips and Savored Journeys. She is dedicated to sharing the best information about drinks found around the world.