The holidays bring about many opportunities to imbibe in a wintery cocktail, especially mimosas! When you're looking for something tasty to add to your holiday brunch, we've got all the cocktails you need in this list.
From pepperminty creations to fruity and festively red sippers, you'll find plenty of festive holiday mimosas to keep your spirits high.
» You might also like this Cranberry Old Fashioned Cocktail.
This list is curated from cocktail and food bloggers who know their stuff, so you're in good hands here. Click through on the link below each entry to see the full recipe.
If you're looking for other types of cocktails, see this post with Festive Holiday Cocktails and these Fall-Inspired Cocktails. Don't forget the party appetizers! Check out these 16 Tasty Cocktail Party Appetizers.
Other Recipe Compilations to Try
Festive Holiday Mimosas
Peppermint Mimosa with Candy Canes
This Peppermint Mimosa with a festive candy cane for garnish is the perfect festive cocktail for your holiday brunch.
Mint Grapefruit Mimosa
This Mint Grapefruit Mimosa is an alternative to the classic version that we can definitely get behind. It's tangy and fresh, and has just enough sweetness. Even non-grapefruit enthusiasts will love this drink.
Cranberry-Spice Christmas Mimosa
No holiday brunch is complete without this cranberry-spice Christmas mimosa. Cranberry juice is infused with warm spices and fresh orange zest for a festive bubbly sipper.
Tangerine Sorbet Mimosa
Loads of fresh tangerine juice goes into this homemade sorbet (along with a couple of other special citrus-y ingredients) to make it the perfect upgrade to your morning mimosa.
Cranberry Bliss Mimosa
Cranberry Bliss Mimosas include all of the flavors you love from the Starbucks treat in one awesome adult beverage that is perfect for the holidays.
Caramel Apple Pomegranate Mimosa
Caramel Apple Pomegranate Mimosa ~ fresh apple cider blended with caramel vodka and pomegranate juice, topped off with champagne in a caramel-sugar rimmed glass.
Blood Orange & Ginger Mimosa
Stunning mimosa recipe made with winter's most stunning citrus—blood oranges! Celebrate the bright blood orange by letting it shine in this classic cocktail.
Holiday Rosemary Pomegranate Mimosa
These rosemary pomegranate mimosas are a Christmas morning must! With festive ice cubes and fresh lime, you'll be adding these to your holiday routine too.
Tea Mimosa
Try this original twist to the Mimosa! Bubbly, fruity and delicious, this beautiful tea cocktail is very easy to make. A perfect addition to your holiday celebration.
Apple Cider Champagne Cocktail
Rich apple cider is paired with sparkling champagne and vodka to make a festive apple cider champagne cocktail! This mimosa recipe is easy to make in just 5 minutes, perfect for brunches or holiday parties!
Cheers!
We wish you a wonderfully festive holiday full of delicious holiday mimosas from this amazing list! If you tried one, leave us a comment below to share how you liked it.
Like this post? We'd love for you to save it to your Pinterest board to share with others! FOLLOW US on Pinterest, Instagram, Facebook for more great recipes! If you made it, post a pic on Instagram and hashtag it #savoredsips
Pin it for later!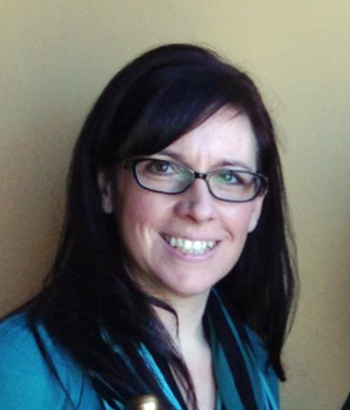 When not mixing up delicious cocktails to enjoy on the patio with friends, Angela is busy writing about food and drinks for three popular food websites, and exchanging creative ideas on social media.