These Frozen Jalapeno Poppers in the Air Fryer are a quick and hassle-free snack with an irresistibly crispy outer layer and a gooey, cream cheese-filled center.
» Looking for more great party food and appetizers?
These jalapeno poppers are one of our favorite snacks to make for game night. There is no prep involved, you simply pop them into the air fryer and in 14 minutes you have piping hot crisp and cheesy goodness. We love making homemade bacon-wrapped jalapeno poppers too, when we have the time.
Frozen jalapeno poppers are a handy snack option for impromptu gatherings or when you're looking for a quick appetizer. If you like these flavors and don't want to bother with fresh jalapenos try these cream cheese stuffed peppers. Try it cold with this bacon jalapeno cheese ball.
Ingredients You Need
Frozen jalapeno poppers – Look for them in the freezer section of any grocery store.
Dipping sauces – Use your favorite sauce.
What Jalapeno Poppers to Use?
There are so many different brands of frozen jalapeno poppers you can buy. Which one you use really depends on your own preferences. I really like the Farm Rich poppers. I had no trouble finding them at the grocery store. TGI Fridays Poppers are very good as well and come with a raspberry habanero dipping sauce.
How To Make Frozen Jalapeno Poppers
Add the frozen jalapeno poppers in a single layer to the air fryer basket. Make sure they aren't stacked on top of each other.
Cook at 390° F (200° C) for 14 minutes shaking or turning them over half way. If you shake them too much the outside coating could break off so shake gently.
I did spray a fine layer of cooking spray over them when I turned them over, which is optional. I found that it helped them brown better. If you do, make sure to use a non-propellant oil, which has no harmful aerosols or chemicals. These will hurt the non-stick finish on your air fryer.
How to Tell if They Are Done
The jalapeno poppers should be golden brown at the end of the 14 minutes. You may even notice that a few have split open and some of the filling has oozed out. These are all good signs.
The best way to know that they are done is to use a food thermometer. Check to make sure that the internal temperature is 165° F. If they aren't up to temperature add 2 minutes and check again.
Storing Options
Refrigerator: Place the cooled jalapeno poppers in an airtight container and store them in the refrigerator. They can be refrigerated for up to 3-4 days.
Reheating Options
Oven: Preheat your oven to 350°F, place on a baking sheet covered with parchment paper, and reheat for approximately 15-20 minutes, or until the internal temperature reaches 165°F.
Microwave: Transfer to a microwave-safe dish and heat on high for 1-2 minutes per serving, or until it reaches an internal temperature of 165°F.
Air Fryer: Place in the air fryer basket, and cook for 5-8 minutes at 390° F, or until it reaches an internal temperature of 165°F, shaking or flipping halfway through.
Dipping Sauces to Try
Dipping sauce is really optional for these crispy poppers. It can add another layer of flavor and make them sing though. If you want to try a dipping sauce or two here are some of our favorites.
Ranch Dressing
Salsa
Raspberry Jam
Extra Tips & Suggestions
Don't thaw the jalapeno poppers before you cook them. Just dump them in the basket and go.
You can cook the whole package at one time. Just make sure that they are not stacked up and in a single layer.
They will be really hot when they come out. Give them a few minutes to cool before you bite into them so that they don't burn you.
Frequently Asked Questions
Do you have to preheat an air fryer?
Preheating an air fryer is not necessary. That being said, you should follow the recipe directions so that you don't undercook or overcook your food.
How long do you cook frozen jalapeno poppers in the air fryer?
These frozen poppers cook for 14 minutes at 390° F. The poppers should be in a single layer and not stacked on top of each other. Shake the basket or turn them over half way through cooking.
Do I need to use oil to cook the frozen jalapeno poppers?
No, you don't need to use any cooking oil. They are precooked using oil and should have plenty remaining to help them get crispy. If you have cooked them and they aren't getting crispy try spraying them with a fine mist and cooking for a few more minutes.
Like this post? We'd love for you to save it to your Pinterest board to share with others! FOLLOW US on Pinterest, Instagram, Facebook for more great recipes! If you made it, post a pic on Instagram and hashtag it #savoredsips
Yield:

6 servings
Frozen Jalapeno Poppers in the Air Fryer
These Frozen Jalapeno Poppers in the Air Fryer are a quick and hassle-free snack with an irresistibly crispy outer layer and a gooey, cream cheese-filled center.
Ingredients
1 package frozen jalapeno poppers
Dipping sauce, optional
Instructions
Add frozen poppers to the air fryer basket. Make sure they are in a single layer. Air fry at 390°F (200°C) for 14 minutes shaking half way through.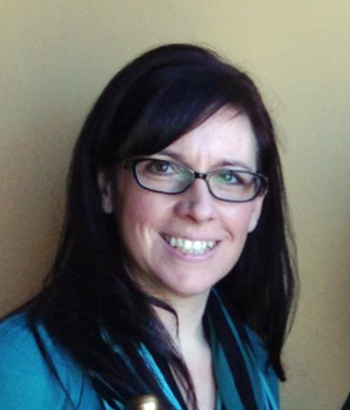 When not mixing up delicious cocktails to enjoy on the patio with friends, Angela is busy writing about food and drinks for three popular food websites, and exchanging creative ideas on social media.