Bust out the smoker for these little gems! Smoked Jalapeno Poppers are a fantastic appetizer to make while you're smoking some meat. Everyone loves bacon and cheese!
You might also like these Cream Cheese Stuffed Peppers or Baked Pig Shots.
Jalapeno Poppers have long been one of our favorite appetizers to serve. They are easy to make and everyone loves the cheesy bacony deliciousness they deliver.
What if you could make those jalapeno poppers even better by smoking them! I personally think everything tastes better smoked and these are no exception. The bacon gets a nice dose of smoke while the jalapeno gets nice and tender. They taste amazing.
Ingredients You Need
Jalapenos – A medium-sized jalapeno works best for even flavor distribution. Also try to keep them all about the same size so they cook at the same rate.
Cream Cheese – Don't bother with a less fat version. It's not good. And make sure you take this out of the refrigerator at least 30 minutes before working with it, so it can soften.
Cheddar Cheese – You can use shredded or block cheese. My favorite is Tillamook. You could also use Monterrey Jack cheese, if you want a little extra kick.
Green onion – A little green onion brightens up the flavor of the filling.
Seasonings – Garlic salt and cumin are my go-to seasonings to give the cream cheese stuffing some flavor.
Bacon – One of the keys to great jalapeno poppers is the bacon. Since there are so many different types of bacon, you do need to select the right one for these. I like to use a thinly sliced bacon (not thick cut or center-cut).
How to Wrap the Bacon
If the jalapenos you purchase are small, like the ones pictured here, then halving the bacon horizontally works okay. Half a piece of bacon will wrap nicely around a small piece of pepper, but some cheese will likely spill out the end.
If the peppers are larger, you will probably need to use a whole piece of bacon to get good coverage around the whole pepper.
If you want to cut down on bacon, my best tips is to cut the bacon vertically so you have long skinny strips. These long strips will do a better job of wrapping all the way around the pepper and securing the cheese inside, which is key.
I'm partial to the bacon I get through Butcher Box. It's a subscription meat delivery service and they have 100% grass-fed beef, free range organic chicken and heritage breed pork in many different cuts. Their bacon is amazing.
How To Make Smoked Jalapeno Poppers
Prepare your smoker and set the temperature to 250° F. If you're making something else on the grill with these, you can cook the peppers on whatever temperature you need for the main dish. They may cook a little faster or slower than the instructions in the recipe card below.
Cut the jalapenos in half and remove the ribs and seeds. Leaving more in will increase the heat. We remove all of the seeds and most of the white ribs, as you can see below. If you like heat, just leave in more seeds.
Mix the cream cheese, green onion, garlic salt, and cumin in a bowl until well mixed. If you're using shredded cheddar cheese, add it to the cream cheese mixture as well.
I like to use a block of cheese from which I can cut little matchsticks of cheese to put in the bottom of each pepper. I do this because then the cheese doesn't melt with the cream cheese, and it has more texture and flavor.
Stuff each pepper half with filling, then wrap the whole thing with the bacon. You can either use one full piece per pepper, or cut them vertically and use one smaller strip. I prefer this method. But both ways are good.
You can put the peppers on butcher paper (they may stick, but you can get them up pretty easily with a knife). You can put them directly on the grill, but they drip quite a bit. Or put them on any platter you have that can go in the smoker.
Smoke them on 250° F for about 90 minutes to impart a good smoky flavor and get the bacon cooked and crispy. If you need to take them off earlier, you can finish cooking them under the broiler, if need be.
Extra Tips & Suggestions
It's a good idea to wear some kind of protective gloves while working with jalapenos. One wrong touch to the eye and you'll be glad you did. The oils stay on your hands for a long time.
You might need to cook them a little bit longer to get the bacon crisped. I also put them under the broiler if the bacon isn't cooking fast enough, to get some extra crispness. That step is optional.
If you want the poppers to stay together really well and not have cheese spilling out the end, you need to wrap them really well with bacon, meaning you probably have to use a whole piece of bacon per popper. I don't mind a little spillage.
Like this post? We'd love for you to save it to your Pinterest board to share with others! FOLLOW US on Pinterest, Instagram, Facebook for more great recipes! If you made it, post a pic on Instagram and hashtag it #savoredsips
Yield:

12 poppers
Smoked Jalapeno Poppers
Cook Time:
1 hour
30 minutes
Total Time:
1 hour
45 minutes
These Smoked Jalapeno Poppers are great appetizers with a little bit of smoky flavor.
Ingredients
6 jalapenos, medium sized
12 slices bacon, or 6 if you cut them in half
5 ounces cream cheese, softened
1-2 ounces cheddar cheese, shredded or cut into matchsticks
1/2 teaspoon garlic salt
1/2 teaspoon cumin
Instructions
Prepare the smoker and set it to 250° F.
Cut the jalapenos in half and scoop out the seeds and ribs.
In a bowl, mix together the cream cheese, shredded cheese, garlic salt, and cumin. If using cheddar matchsticks, don't add them to the filling. Stir together well.
If using cheddar matchsticks, place them in the bottom of the pepper.
Stuff each jalapeno with the cream cheese mixture.
Wrap bacon around the peppers tightly so no cheese can escape.
Place the peppers on a piece of butcher paper and place it on the smoker.
Smoke for 90 minutes, or until your preferred crispiness is reached.
Notes
You can double the recipe or make as many as you want.
Like it? Pin it!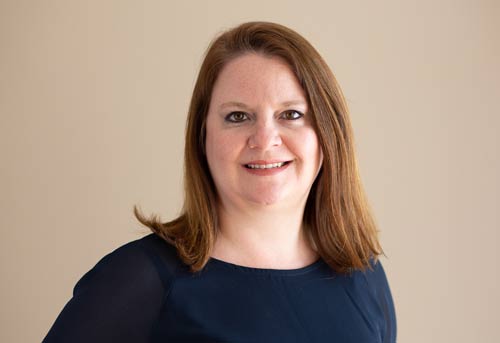 Laura is the founder and editor of the travel blogs Savored Sips and Savored Journeys. She is dedicated to sharing the best information about drinks found around the world.