This Iced Irish Coffee recipe combines strong brewed coffee with Irish Whiskey, sugar, and cream to make a delicious iced version of a classic. It's just as delicious as the original, only cooler!
» Also try this Irish Cream Iced Coffee or Iced Chai Tea Latte to cool down.
There's nothing quite like a cup of fresh, aromatic coffee to kick-start the day, but when it's warm, we crave iced coffee instead. Just because it's iced doesn't mean it can't be Irish! We've taken this beloved beverage and turned it into an exceptional drink, perfect for those hot summer days.
Iced Irish Coffee is a refreshing take on the traditional Irish Coffee, combining the rich depth of coffee, the smooth sweetness of cream, and the lively kick of Irish whiskey. The iced version is perfect for those days when you crave the complexity of an Irish coffee but need something a bit more chill.
The interplay of cold coffee and Irish whiskey offers a distinctive palate experience that's both invigorating and calming, making it perfect for sunny afternoons or sultry summer evenings.
Ingredients You Need
Strong brewed coffee – You can use espresso, a dark roast, or even instant grounds. It's just best to have a strong coffee so it stands up to the other elements.
Demerara sugar or brown sugar – A traditional Irish coffee uses demerara sugar which is only partially refined, preserving some of its natural molasses. This gives it a distinct, rich flavor, often described as toffee-like or caramel, and a slightly crunchy texture.
Irish Whiskey – I like to use Jameson's but there are many brands you can choose from.
Whipped cream – A canister of whipped cream is an easy way to add pizzazz to the top of your drink.
Cinnamon – a sprinkle of cinnamon makes a great garnish
Ice cubes – Needed to chill it all down!
How to Make An Iced Irish Coffee
Start by brewing a strong cup of coffee. You'll want a robust flavor to stand up against the whiskey and cream. Allow the coffee to cool, then chill it in the refrigerator.
Once your coffee is sufficiently chilled, take a tall glass and add the sugar. Pour the cold coffee over the sugar, stirring until the sugar is fully dissolved.
Add in the Irish whiskey, stirring again to mix it well with the coffee and sugar.
Fill a highball glass with ice cubes. Pour the coffee into the glass, followed by the whipping cream.
Stir the cream into the coffee. Then top it off with a generous amount of whipped cream.
Sprinkle a little cinnamon on top for the final touch and serve.
What Coffee to Use
When it comes to the coffee in your Iced Irish Coffee, choose a medium to dark roast. The flavor needs to hold its own alongside the whiskey and cream. An excellent choice would be a well-rounded Arabica coffee with notes of chocolate and nut, adding to the overall depth of the drink.
While you could opt for a pre-ground coffee for convenience, grinding fresh beans right before brewing will ensure the freshest flavor. If you have an espresso machine at home, that's the perfect way to make your coffee.
What Whiskey to Use
The Irish Whiskey you choose can significantly influence the character of your Iced Irish Coffee. For a smooth and mellow cocktail, consider using Jameson Irish Whiskey, which provides a nice balance and doesn't overpower the coffee. For a more complex flavor profile, Redbreast 12 Year Old, with its rich, spicy, and fruity character, would be an interesting choice.
Remember, the beauty of an Iced Irish Coffee lies in the balance of flavors. So, feel free to experiment until you find the perfect coffee-whiskey combination that suits your palate.
There you have it, the perfect Iced Irish Coffee recipe to brighten up your summer days. Not only is it easy to prepare, but it's also a classy way to enjoy your coffee and whiskey in one go. Here's to a refreshing twist on the classic Irish Coffee, making your summer days even more delightful. Cheers!
Frequently Asked Questions
Is adding Bailey's the same as Irish coffee?
No, Bailey's Irish Cream is a creamy liqueur that has a high sugar content and is very syrupy. You would add it to drinks to make them creamy and sweet. To make Irish coffee, you add Irish whiskey to coffee with cream.
What is Irish coffee?
Irish coffee is a cocktail that is made with hot coffee, Irish whiskey, sugar, and whipped cream. The drink is typically served in a glass mug or coffee cup and is a popular after-dinner drink or winter warmer.
Where did Irish coffee originate?
Irish coffee is believed to have originated in Ireland in the 1940s, when a bartender at the Foynes airport in County Limerick added whiskey to coffee to warm up passengers on a cold winter night. The drink became popular in the United States in the 1950s and 1960s and is now enjoyed around the world as a classic cocktail.
Like this post? We'd love for you to save it to your Pinterest board to share with others! FOLLOW US on Pinterest, Instagram, Facebook for more great recipes! If you made it, post a pic on Instagram and hashtag it #savoredsips
Yield:

1 drink
Irish Iced Coffee
This Irish Iced Coffee is made with strongly brewed coffee, Irish Whiskey, sugar, and cream, just like the classic, but served over ice.
Ingredients
3/4 cup brewed coffee, chilled (preferably dark roast)
2 tablespoons heavy cream
2 teaspoons demerara sugar (or granulated or brown)
1 1/2 ounces Irish Whiskey
Cinnamon, for garnish
Whipped cream, for garnish
Ice
Instructions
In a mixing glass, combine the chilled coffee and sugar. Stir to dissolve the sugar. Stir in the Irish whiskey.

Fill a highball glass with ice. Pour the coffee into the glass. Pour over the cream. Stir well.

Top with whipped cream and a dusting of ground cinnamon.
Nutrition Information:
Yield:
1
Serving Size:
1
Amount Per Serving:
Calories:

254
Total Fat:

12g
Saturated Fat:

8g
Trans Fat:

0g
Unsaturated Fat:

4g
Cholesterol:

38mg
Sodium:

14mg
Carbohydrates:

12g
Fiber:

1g
Sugar:

10g
Protein:

1g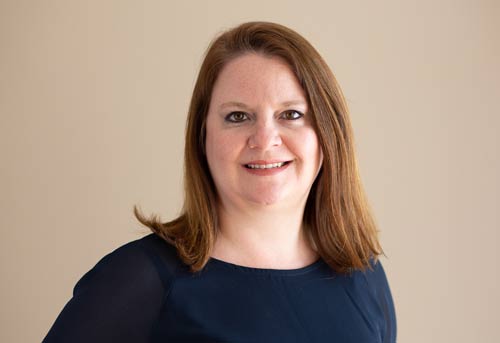 Laura is the founder and editor of the travel blogs Savored Sips and Savored Journeys. She is dedicated to sharing the best information about drinks found around the world.