Use this Pear Simple Syrup, made with Bartlett pears, in cocktails or to give a nice burst of sweetness to your iced tea, hot tea, or coffee.
» You might also like our Orange Simple Syrup, Blackberry Simple Syrup and 10 Creative Simple Syrup Recipes.
Simple syrup is just a 50/50 ratio of sugar and water, dissolved down into liquid form. The addition of oranges to the mix give the syrup a lovely citrusy aroma and flavor that can be used in so many ways.
We use it to flavor our cocktails, especially this Chocolate Orange Martini that is to die for. The real orange flavor in this syrup surpasses any other orange flavoring. It's worth taking the extra few minutes to make the syrup yourself.
Homemade simply syrups are so easy to make and really add flavor and depth to a cocktail. If you liked this orange syrup you will want to try this homemade cranberry simply syrup, blood orange simple syrup, and this blueberry simple syrup.
Ingredients You'll Need
As you can imagine, this orange simple syrup is made with very few ingredients. In fact the only things you need are:
Granulated sugar
Water
Bartlett Pears
If you want to cut down on the sugar, you can use a sugar substitute with no carbs and very few calories. I like allulose or Erythritol as a sugar substitute, although both are only about 70% as sweet as sugar, so you'll have to add a bit more to the mix for the same sweetness.
For the pears, just wash them well, then cube them.
How to Make Pear Simple Syrup
In a pot over medium-high heat, stir together the water and sugar until the sugar is fully dissolved. It'll take about 3 minutes, once the water gets warm.
Turn the heat down to medium low and add the cubed pears.
Simmer for 20 minutes or until the pears have gotten very soft.
Remove the pot from the heat and allow the syrup to cool completed. Once the syrup has cooled, strain it through a mesh sieve. You can use the sugary pears for something else, if you want. I like to put them on pancakes in the morning.
Pear Cocktail Recipe
This is our favorite pear cocktail recipe, for which we make this pear simple syrup. It's very good! Give it a try.
Ingredients:
1 1/2 oz dark rum
1 oz pear liquor
1 oz pear juice
1/2 oz lime juice
2-3 pear slices
1 sprig of rosemary
Ice
Instructions:
In a cocktail shaker, muddle the pear slices and rosemary together.
Add the rum, pear liquor, pear juice, and lime juice to the shaker.
Fill the shaker with ice and shake vigorously for about 15 seconds.
Strain the cocktail into a glass filled with ice.
Garnish with a pear slice and a sprig of rosemary.
How to Store It
After the syrup has cooled completely, you can store in a clean air tight container in the refrigerator for up to 2 weeks. It might go off sooner than that, so keep an eye on it. If it turns cloudy or starts to show signs of mold, you shouldn't use it.
I like to store my syrups in a glass container with a hatch lid, like this one. But you can put it in any small storage container with a lid.
How to Use It
Pear simple syrup is more versatile than you might think. It's not just used for cocktails. You can actually use it for a number of different purposes.
Cocktails: Pear simple syrup can be used as a sweetener in cocktails. It pairs well with bourbon, gin, and vodka. You can use it to make a pear martini, a pear mojito, or a pear margarita.
Desserts: Pear simple syrup can be used to sweeten desserts such as cakes, muffins, and fruit salads. You can also drizzle it over ice cream, yogurt, or pancakes.
Teas: Pear simple syrup can be added to tea to sweeten and add a fruity flavor. It pairs well with black tea, green tea, and herbal teas.
Salad dressings: Pear simple syrup can be used as a sweetener in salad dressings. It pairs well with vinaigrettes and can be used to make a pear and balsamic dressing.
Glazes: Pear simple syrup can be used as a glaze for meats such as pork, chicken, and salmon. It adds a sweet and fruity flavor to the meat and helps to keep it moist.
Frequently Asked Questions
What is the formula of simple syrup?
The basic syrup is created by combining equal parts of water and white granulated sugar (1:1 ratio). From there the recipe can be changed to include fruit or vegetables as flavoring. You can even try using different sugars.
Can you overcook simple syrup?
Yes you can overcook simply syrup. If you boil it too long it can turn into caramel.
Do you have to refrigerate simple syrup after making it?
Yes, simple syrup should be refrigerated. If stored correctly it will last up to a month.
Like this post? We'd love for you to save it to your Pinterest board to share with others! FOLLOW US on Pinterest, Instagram, Facebook for more great recipes! If you made it, post a pic on Instagram and hashtag it #savoredsips
Yield:

8 Servings
Homemade Pear Simple Syrup
Additional Time:
20 minutes
Use this Pear Simple Syrup, made with Bartlett pears, in cocktails or to give a nice burst of sweetness to your iced tea, hot tea, or coffee.
Ingredients
1 cup sugar
1 cup water
1 ripe Bartlett pear, cubed
Instructions
Combine the sugar, water, and cubed pears in a pot over medium heat. Stir until the sugar has dissolved, then simmer for about 20 minutes, until the pears are soft. Remove from the heat and let cool completely.
Strain through a fine mesh sieve. Store in an airtight jar for up to 1 month in the refrigerator. Watch for cloudiness, which is an indication that the syrup is going off.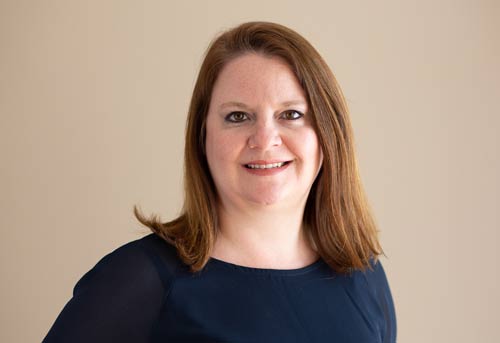 Laura is the founder and editor of the travel blogs Savored Sips and Savored Journeys. She is dedicated to sharing the best information about drinks found around the world.