These delectable root beer float popsicles combine two of our favorite summertime treats: vanilla ice cream and root beer soda in one refreshing treat.
» You might also like these Festive Brownie Ice Cream Sandwiches.
Root beer floats are everyone's guilty pleasure, right? They're sweet, fizzy, creamy, and cold — what's not to love? This recipe turns the beloved float into a convenient popsicle that's super easy to make.
Ingredients You'll Need
This recipe uses a super easy no-churn ice cream to give the popsicles that root beer float creaminess. If you haven't tried a no-churn recipe before you are in for a treat. It is so easy to make. You could also use store bought ice cream or make a batch of homemade ice cream using an ice cream maker.
Heavy whipping cream – Heavy whipping cream gives the no-churn ice cream a nice creamy texture.
Sweetened condensed milk – Look for this in cans in the baking isle. It is not the same as evaporated milk and they are not interchangeable.
Vanilla extract – This adds that recognizable vanilla flavor to your no-churn ice cream base.
Root beer – Use any brand you like. We are using flat soda for this recipe.
How To Make Root Beer Popsicles
First you need to open the root beer can or bottle and set it out on the counter for a while, so it loses it's effervescence. The root beer needs to be pretty flat so the bubbles don't take up space.
While the root beer is busy going flat, you can start making a basic vanilla no-churn ice cream.
In a stand mixer with a whisk attachment, combine heavy cream and sweetened condensed milk. Whip this until stiff peaks form. Then transfer it to an airtight container and put it in the freezer until it's almost set up.
This takes about 30 minutes. Don't forget about it or the ice cream will firm up too much to easily work with.
Put the ice cream and root beer into a bowl and mix it up all up. Then fill the popsicle molds about 3/4 full. The mixture will expand as it freezes, so don't fill it all the way up.
Put the popsicle mold in the freezer until fully frozen.
Note: If you're using a popsicle mold that doesn't have plastic sticks, you will need to add your own wooden sticks about halfway through the freezing process. After about 15 minutes, add popsicle sticks and continue to freeze until solid.
Here are a two great popsicle molds you can use.
Tips For Making Root Beer Popsicles
When whipping the ice cream make sure to watch the mixture and periodically check the stiffness of the peaks. Once, when I made this recipe I over mixed it and basically turned it to butter. Oops!
Avoid filling the popsicle mold too much, so you don't get root beer all over the inside of your freezer. Just fill them about 3/4 of the way full. Trust me on this one.
Root beer popsicles are great without the ice cream, as well. You can just fill the mold with root beer. Another great option is to do half and half. Fill the mold half full of ice cream and freeze until almost set. Then add the root beer and continue to freeze until fully set.
Consider using different soda flavors to change things up. We tried this recipe using Dr. Pepper and Cherry 7-up. Both came out great.
Like this post? We'd love for you to save it to your Pinterest board to share with others! FOLLOW US on Pinterest, Instagram, Facebook for more great recipes! If you made it, post a pic on Instagram and hashtag it #savoredsips
Yield:

6 popsicles
Root Beer Float Popsicles
These delectable root beer float popsicles are sure to please. They're a perfect summer treat to keep you cool.
Ingredients
For the no churn ice cream
2 cups heavy whipping cream
1 can sweetened condensed milk
1 tablespoon vanilla
For the popsicle
1 can flat root beer
1/2 cup no churn vanilla ice cream
Instructions
Make the no churn ice cream.
Using a mixer whip heavy cream and sweetened condensed milk until stiff peaks form.
Add to freezer container and freeze until almost set.
Open root beer can and let it sit on the counter until totally flat.
Mix a can of root beer with ice cream and pour into popsicle mold.
Make sure to only fill 3/4 full.
Freeze 5 hours or until fully frozen.
Recommended Products
As an Amazon Associate and member of other affiliate programs, I earn from qualifying purchases.
Nutrition Information:
Yield:
6
Serving Size:
1
Amount Per Serving:
Calories:

349
Total Fat:

30g
Saturated Fat:

19g
Trans Fat:

1g
Unsaturated Fat:

9g
Cholesterol:

97mg
Sodium:

48mg
Carbohydrates:

16g
Fiber:

0g
Sugar:

16g
Protein:

3g
Pin it for later!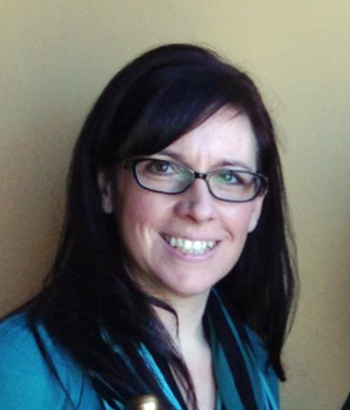 When not mixing up delicious cocktails to enjoy on the patio with friends, Angela is busy writing about food and drinks for three popular food websites, and exchanging creative ideas on social media.