Get your coffee fix in the form of a creamy Blended Iced Coffee that will perk up your afternoon and cool you down at the same time.
>> You might also like this Easy Oreo Milkshake Recipe.
Iced coffee is one of my favorite things. I even keep a pitcher of brewed coffee in the fridge because I drink it every day. It takes just an extra minute to blend it up and turn it into an even more refreshingly cold beverage.
A blended iced coffee is actually referred to as a frappe (pronounced frap-pay), which produces a super tasty, foamy, and refreshing drink. You've probably had one at Starbucks or your favorite coffee shop. It can be served with or without flavoring, or topped with whip cream.
During the summer months, my afternoon coffee is always a frappe. All you need to make one is:
Coffee
Milk (coconut, almond, etc)
Cream
Ice
Sweetener (optional)
How to Make a Blended Iced Coffee
A great iced coffee always starts with good coffee. You can brew black coffee the way you typically do, or you can go the extra step to make cold brew.
If you brew hot coffee, be sure to cool it completely before using it in your iced coffee, or it will just melt the ice and leave you with watered down coffee.
I like to have chilled coffee on hand, so I always make a full pitcher of coffee and store it in a pitcher in the refrigerator. It will keep well in there for up to 5 days. I love to make this iced mocha recipe when I want something sweet.
If you have a lot of room in your freezer, you might even consider making coffee ice cubes. You can then use those ice cubes for your drink, which will make your drink even more flavorful and robust.
You'll also need a blender. I use my handheld blender, which makes just one serving. This is super convenient because you can take the blender container to go.
Add the coffee, milk, cream and ice to the blender and blend on high for about 3 minutes, until the ice is completely incorporated. Pour it into a glass and it's ready to go.
Sweeteners & Toppings
If you're happy drinking black coffee, you probably won't want to add sugar or sweetener to your drink. The milk helps sweeten it up a bit.
If you do want to add a sweetener, I find that agave syrup, or a sweetened flavored syrup (vanilla, hazelnut, caramel) is a fun way to sweeten the drink. You can also add a sugar substitute, like stevia or swerve, but be careful not to over do it.
Adding granulated sugar to the blender isn't a good idea. If you want to add granulated sugar, you'll need to add it to the hot coffee when you brew it.
If you want, you can add whipped cream to the top and drizzle with chocolate syrup or caramel sauce. Add some sprinkles. Whatever makes you happy.
I don't tend to add these things because it makes the drink too decadent for an every day affair.
Like this post? We'd love for you to save it to your Pinterest board to share with others! FOLLOW US on Pinterest, Instagram, Facebook for more great recipes! If you made it, post a pic on Instagram and hashtag it #savoredsips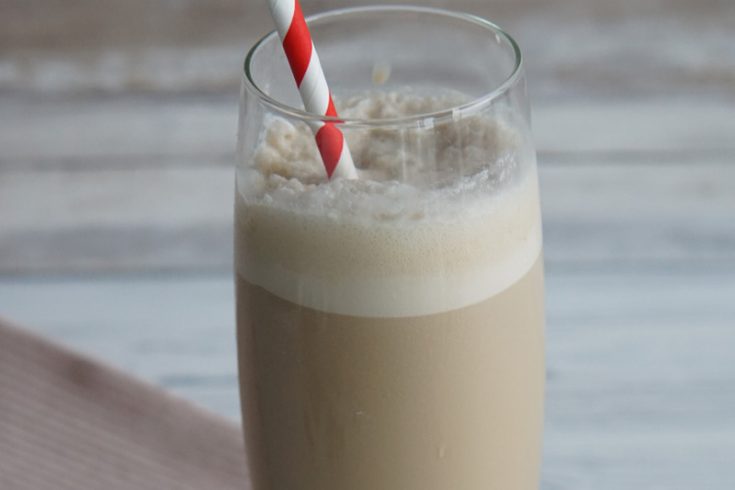 Yield:

1 coffee
Blended Iced Coffee
Get your coffee fix in creamy blended frappe form so you can perk up your afternoon and chill out at the same time.
Ingredients
6 ounces coffee, brewed and chilled
2 ounces milk (almond, coconut, etc)
1 ounce heavy cream
1 cup ice
Instructions
Brew and chill black coffee. Sweeten it to your liking.
Add coffee, milk, cream, and ice to a blender. Blend until smooth.
Pour into a tall glass.
Recommended Products
As an Amazon Associate and member of other affiliate programs, I earn from qualifying purchases.
Nutrition Information:
Yield:
1
Serving Size:
1
Amount Per Serving:
Calories:

134
Total Fat:

12g
Saturated Fat:

8g
Trans Fat:

0g
Unsaturated Fat:

4g
Cholesterol:

39mg
Sodium:

46mg
Carbohydrates:

4g
Fiber:

0g
Sugar:

1g
Protein:

3g
Pin it for later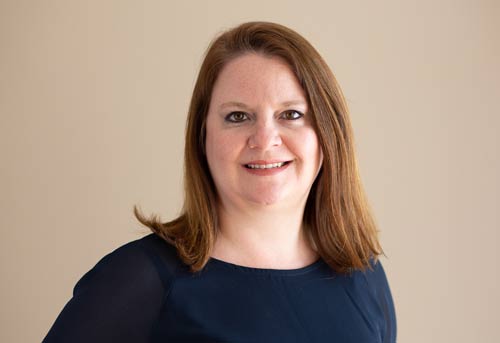 Laura is the founder and editor of the travel blogs Savored Sips and Savored Journeys. She is dedicated to sharing the best information about drinks found around the world.