This Salted Caramel White Russian, with rich coffee liqueur and a salted caramel rim, is our go-to dessert cocktail.
»You might like to try this Peanut Butter & Jealous Cocktail, Blended Bananas Foster Daquiri or this Decadent Godiva Chocolate Martini.
I occasionally have a cocktail after dinner – often a White Russian or iced Irish Cream – and wouldn't it be extra decadent with salted caramel added in? Um, yes!
Ingredients You'll Need
Caramel sauce – Use a thick caramel sauce. It will stay on the rim of the glass. You can use a caramel syrup but you won't be able to rim the glass with it.
Heavy cream
Vodka – Everyone has their favorite right? Use what you like.
Kahlua – If you don't have Kahlua you can use any coffee liqueur. Read up on whether Kahlua goes bad and how long it lasts here.
Ice
Salt – For the rim of the glass, optional.
How to Make a Salted Caramel White Russian
If you've never made a White Russian before, it's very simple. It has vodka, Kahlua, and cream in it. It's typically combined in 2 parts vodka, 1 part Kahlua and 1 part cream. If you're looking for a very strong drink, then you'll want to keep that ratio. For me, it's really vodka heavy, so I use 1 oz vodka, 1 oz Kahlua and 1/2 oz cream mixed with the caramel sauce.
You can use any brand of caramel sauce that you like for this. I prefer to use the Ghirardelli Caramel, which comes in a squeeze bottle. The caramel is thick and creamy, but it's very easy to mix into the cream.
You can also use a liquid Caramel syrup, like Monins, if you want to, but that can't be added to the rim, so you'll miss that aspect.
For the salt rim, be sure to use kosher salt because it's less salty than table salt. Sea salt has a much saltier flavor, which can be overpowering to this drink. So just add a bit of salt to the rim, rather than packing it on. The caramel is the flavor you want to be prominent.
When you mix the caramel into the cream, add a dusting of salt to give it a little more of a salty aspect. Just don't overdo it or it'll be overpowering.
One final note, if you want the cream to stay on top of the drink, to make a perfect layer, pour the cream over the back of a spoon onto the cocktail. I stir mine in, so it doesn't matter if it's resting perfectly on top. I actually love to watch the cream slowly incorporate with the liquor.
Substitutions
There are various ways you can make this cocktail. I know quite a few folks who don't like Kahlua. For them, I trade out the coffee liqueur with Irish Cream (which you can make at home, by the way!). It's not as dramatically dark in color, but it's incredibly tasty, especially if you use Bailey's Salted Caramel Irish Cream.
If you don't have Kahlua, but still want to give this a try, you can use regular coffee in its place. The density of the liquid will mean that the cream will slip to the bottom of the glass, instead of remaining on top, but you're going to stir it all together to drink it, anyway.
Other Cocktails to Try
»Have you heard about Saucey? Order online and they'll deliver your order with 2-hour or 2-day shipping in 20 major US cities. HUGE selection. No minimums and free delivery! Take $5 off your first order with code "SAS"!
Like this post? We'd love for you to save it to your Pinterest board to share with others! FOLLOW US on Pinterest, Instagram, Facebook for more great recipes! If you made it, post a pic on Instagram and hashtag it #savoredsips
Yield:

1 cocktail
Salted Caramel White Russian Cocktail
This Salted Caramel White Russian, with rich coffee liqueur and a salted caramel rim, is our go-to dessert cocktail.
Ingredients
1 tsp Caramel Sauce
1/2 oz heavy cream
1 oz vodka
1 oz Kahlua
Kosher salt, for the rim
Ice
Instructions
Rub caramel sauce around the rim of an Old Fashioned glass. Add salt to a flat plate and dip the glass rim in the kosher salt to coat.
Mix the remaining caramel sauce with the cream in a bowl until well combined.
Fill the glass with ice.
Add the vodka and Kahlua to a cocktail shaker with ice and shake for 10 seconds. Pour over the ice in your glass.
Carefully pour the caramel cream into the glass.
Notes
To get the cream to stay perfectly on top of the cocktail, pour it slowly over the back of a spoon.
Recommended Products
As an Amazon Associate and member of other affiliate programs, I earn from qualifying purchases.
Nutrition Information:
Yield:
1 cocktail
Serving Size:
1
Amount Per Serving:
Calories:

130
Total Fat:

5g
Saturated Fat:

3g
Trans Fat:

0g
Unsaturated Fat:

2g
Cholesterol:

17mg
Sodium:

610mg
Carbohydrates:

4g
Fiber:

0g
Sugar:

4g
Protein:

1g
Pin it for later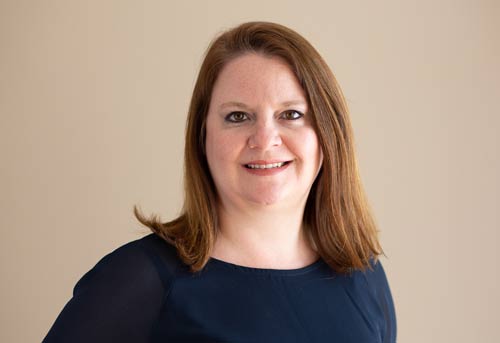 Laura is the founder and editor of the travel blogs Savored Sips and Savored Journeys. She is dedicated to sharing the best information about drinks found around the world.