This spicy Chai Tea Latte is packed full of aromatic and warming spices that invoke a general feeling of well-being and relaxation. It's just the drink for when all you want to do is curl up under a blanket.
You may already know this, but the word chai means tea in the Hindi language (and many others), where this spicy chai tea originated. However, to be more specific, this particular version of tea is referred to as masala chai, which means "spiced tea".
Like many Indian foods, masala chia can be quite spicy, depending on how you make it and the spices you use. The typical spices used in chai tea vary, but typical spices include cardamom, cinnamon, cloves, ginger and black pepper.
Chai tea has been made and enjoyed in India and around the world for hundreds of years, so you can imagine how many different recipes and spice blends have been created through the years.
Nearly everyone who loves chai tea eventually refines their recipe to their own liking, creating proprietary blends and variations.
If you were to buy a pre-made blend of chai tea at the store, you'd find dozens of different brands and blends to choose from.
Chai Tea Latte is one of my favorite drinks, so I started experimenting with making my own favorite blend. The recipe below is how I've been making chai at home for many years. You might also like this iced version.
What is Chai Tea?
Chai tea is not an actual type of tea leaf. It's a method of preparing tea.
It's a spin on the classic black tea blend where black tea leaves are mixed with several, or all, of the spices mentioned above. When the tea is steeped, as you would with a typical black tea, the flavors and spices meld together for a truly unique tea.
A Chai Tea Latte is made by adding sugar and milk to the steeped chai tea. It's not necessary to add milk. Many people enjoy their chai tea without any sugar or milk. I prefer it with milk and sugar.
What Tea to Use for Chai Tea Latte?
The tea leaves most commonly used for making chai is a basic black tea, like Assam, Ceylon, Darjeeling or English Breakfast. These black teas are strong enough to stand up to added spices. You could use a green or white tea, but these lighter teas more quickly become overpowered.
I use Assam black tea leaves (loose leaf) to make a chai latte. This is a very strongly flavored black tea that comes from the Assam region of India. It's fine if you don't have Assam on hand, you can use any black tea you have at home – preferably loose leaf.
How to Make Chai Tea
The recipe starts with the spices, since they are the star of the show. To build the best flavor – especially if your spices aren't super fresh – you can lightly toast the spices in the pot over medium heat to release some of the aromas.
Once toasted, add the water to the pot with the spices and bring to a boil. Remove from the heat. Add the tea leaves and cover the pot. Let it steep for 5-10 minutes, depending on your preferred level of spice. After 5 minutes, the spices will be less spicy. After 10, it will be much spicier.
Strain out the spices and tea, so only the liquid is left in the pot. Add the milk, honey, and vanilla. Heat over medium until hot, but not boiling.
This recipe makes two lattes. So divide up the tea in two glasses and enjoy!
Other drinks to try
Like this post? We'd love for you to save it to your Pinterest board to share with others! FOLLOW US on Pinterest, Instagram, Facebook for more great recipes! If you made it, post a pic on Instagram and hashtag it #savoredsips
Yield:

2 drinks
Chai Tea Latte
This Chai Tea Latte is spicy and bold, with flavors of cinnamon, cardamom and cloves.
Ingredients
1 cup water
1 tbsp Assam black tea leaves
1 cinnamon stick
1" piece ginger, peeled
1 cardamom pod
5 whole cloves
2 cups of milk
2 tbsp of honey
1 tsp vanilla
Instructions
In a saucepan over medium high heat, add the spices and toast them lightly for about 3 minutes, until aromatic.
Add the water to the pot and bring to a boil. Remove from the heat, add the tea leaves, cover, and let sit for 5-10 minutes.
Strain out the tea and spices. Add the milk, sugar, and vanilla. Turn on the stove to medium and reheat the drink. Do not boil. Serve.
Notes
If you don't have loose leaf tea, add 2 tea bags instead.
I prefer Assam black tea, but you can use any type of black tea you like.
The longer you steep the spices, the spicier it will be.
Nutrition Information:
Yield:
2
Serving Size:
1
Amount Per Serving:
Calories:

203
Total Fat:

5g
Saturated Fat:

3g
Trans Fat:

0g
Unsaturated Fat:

2g
Cholesterol:

20mg
Sodium:

135mg
Carbohydrates:

32g
Fiber:

1g
Sugar:

18g
Protein:

9g
Pin it for later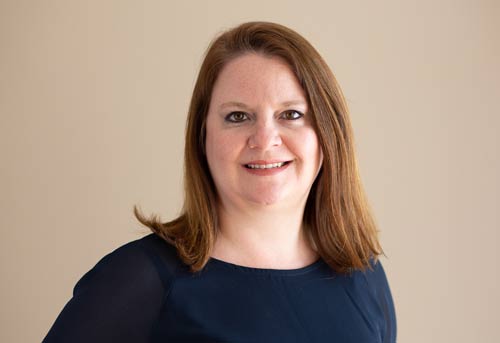 Laura is the founder and editor of the travel blogs Savored Sips and Savored Journeys. She is dedicated to sharing the best information about drinks found around the world.