These Festive Brownie Ice Cream Sandwiches are so fun, they'll definitely add some charm to your summer party or outdoor barbecue. You really can't go wrong with creamy vanilla ice cream sandwiches between a chocolate brownies with sprinkles!
» You might also like these Fun & Festive 4th of July Cocktails.
If you're looking for a fun party dessert idea, this is the perfect plan. We make these for our 4th of July party every year and they are scarfed down so fast, it's impressive.
Even though the red, white, and blue sprinkles make for a great fireworks party, you can use any color sprinkles to dress up these sandwiches to suit your theme. We've used shamrocks for St. Patrick's Day, flag sprinkles for Memorial Day, and red/green sprinkles at Christmas time.
You can make your own brownies super fast, or just use store-bought brownies. Mix and match your ice cream, if you want something different from vanilla.
Ingredients You'll Need
There's no elaborate process for making these, so they really have become our go-to dessert for parties. All you need are
Brownies – Buy a box of brownies or make them from scratch (find the recipe here)
Ice cream – My favorite is vanilla, but you can use any ice cream you like
Sprinkles – Use festive sprinkles to dress up your brownie ice cream sandwiches
If you want to make your own brownies, we've included our Brownies Recipe for you to make them. You can also just buy pre-made brownies, or use a box brownie mix.
Make Your Own Brownies (Recipe)
2 large eggs
1/2 cup vegetable oil
2 tablespoons water
1/2 teaspoon vanilla extract
1 1/2 cups granulated sugar
3/4 cup flour
2/3 cup cocoa powder
3/4 teaspoon salt
1/2 cup chocolate chips (optional)
In a medium bowl, combine the eggs, oil, water, vanilla, and sugar. Beat them together with a whisk or hand blender.
Add the flour, cocoa powder, and salt and stir together until everything is fully incorporated. Now is when you should add any chocolate chips or walnuts, if desired.
Pour mixture into the baking dish and spread it out with a spatula. Bake at 350° for 25 to 30 minutes, or until a toothpick comes out clean.
Cool completely before slicing.
How to Make Brownie Ice Cream Sandwiches
This recipe starts with pre-made brownies. If you made your own, be sure they have cooled completely.
Start by cutting the brownies in half lengthwise. If you find this hard to do without breaking the brownies, put them in the freezer for a few minutes to firm them up before slicing them.
You need the ice cream to be slightly soft, so you can form it into squares or scoop it in between the two pieces of brownie. Set the brownie bottom on the counter, spread on the ice cream, add on the top of the brownie and press down gently to sandwich together all the layers.
Spread the sprinkles out on a plate. Roll the edges of the sandwich is the sprinkles to dress them up. Put the sandwiches in the freezer for 15-30 minutes to firm them back up before serving.
Storing & Serving the Ice Cream Sandwiches
After firming up the sandwiches, you can serve them right away. Giving them that extra few minutes to firm up in the freezer will keep them from melting too fast.
If you won't be serving them right away, you can store them in the freezer in a container or wrapped in plastic wrap, until you're ready to serve them. If they're really frozen, you'll want to set them out on a plate for 5 minutes to warm up a bit or they'll be difficult to bite through.
Any left over ice cream sandwiches can be kept in the freezer for up to 2 months. This is a great way to always have a little dessert on hand for when you need it.
Tips & Adjustments
One thing I've found to be true with brownies is that everyone likes them a bit different. You might like cake-like brownies that are fluffier, or fudge like brownies that are gooey. You might want to put chocolate chips in your brownies, or walnuts, or both.
Whatever you like is fine. There are no rules. So I encourage you to change up the recipe to suit your likes.
Switch up the type of ice cream you use in these sandwiches. Vanilla, chocolate, strawberry, even Rocky Road are all great!
Use different sprinkles for different occasions. You can make these for a birthday party, or any themed party just by changing up the sprinkles.
Even the type of brownies you use can be changed up. Try peanut butter brownies or blondies!
Brownie Add Ins
You can add in anything you like in your brownies, if you're making them from scratch.
Chocolate chips
Walnut pieces
M&Ms
Cocoa nibs
Toffee bits
Like this post? We'd love for you to save it to your Pinterest board to share with others! FOLLOW US on Pinterest, Instagram, Facebook for more great recipes! If you made it, post a pic on Instagram and hashtag it #savoredsips
Yield:

16
Festive Brownie Ice Cream Sandwiches
Freezing Time:
30 minutes
Ice cream sandwiched between a brownie with red, white, and blue sprinkles, it's the perfect dessert to celebrate the holiday.
Ingredients
1 batch brownies baked and cooled (see notes)
1 quart ice cream see notes
4-6 ounces festive sprinkles
Instructions
Cut the baked and cooled brownies into 16 squares. Slice the brownies in half through the middle to create a top and bottom piece for your sandwiches. This is easiest when the brownies are slightly frozen, so you might place them in the freezer for 10 minutes before slicing.
The easiest way to cut the ice cream is to slice through the carton. Lay the carton on its side and cut 1" thick slices, then remove the cardboard ring from the outside. Cut the ice cream to fit the brownie square.
Place the square of ice cream on the bottom piece of the brownie and top it with the top half.
Pour the sprinkles onto a small plate. Roll the sandwich in the sprinkles to coat.
Wrap the brownies individually in plastic wrap. Freeze until firm.
Notes
You can make your brownies from scratch or from a box. Use whatever recipe or brand you like most. Here is a recipe we use for making them from scratch.
You can use any flavor of ice cream you like, or mix and match!
Nutrition Information:
Yield:
16
Serving Size:
1
Amount Per Serving:
Calories:

307
Total Fat:

17g
Saturated Fat:

3g
Trans Fat:

0g
Unsaturated Fat:

12g
Cholesterol:

17mg
Sodium:

38mg
Carbohydrates:

39g
Fiber:

0g
Sugar:

29g
Protein:

1g
★ Order this and many other liquors from Saucey and have it delivered to your door! Plus get $5 OFF your first order + free delivery with code DRINK5)
Like it? Pin it!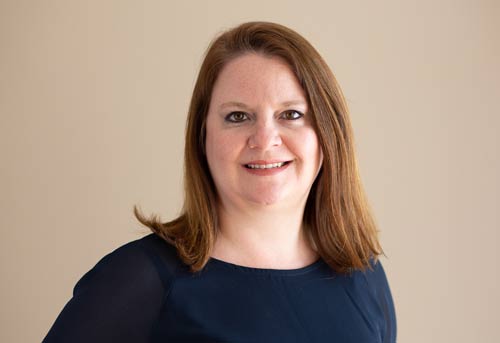 Laura is the founder and editor of the travel blogs Savored Sips and Savored Journeys. She is dedicated to sharing the best information about drinks found around the world.