This Pina Colada Mocktail can be made without alcohol for a refreshing, creamy drink that evokes sipping in the sun by the pool.
» Try one of these tropical cocktails that you can also be made without alcohol.
Pina Coladas are one of my favorite cocktails to make when I want something fruity and summery to drink. It's creamy and smooth, has a wonderful tropical aroma, and doesn't need alcohol to make it delicious.
Though this isn't a difficult mocktail to make, it does require a few ingredients that you may not have on hand. Be prepared by adding these ingredients to your shopping list so you have them on hand when you're ready to make it.
Want to try the alcohol version? Here's our classic Pina Colada with Malibu Rum.
Pina Colada Mocktail Ingredients
Cream of Coconut – I use Coco Real Cream Of Coconut. It tastes great and it can be stored in the refrigerator for the next time you want to make a pina colada. You can also use canned coconut milk if you want something with less sugar.
Pineapple chunks and juice – I've used Del Monte Gold Deluxe Pineapple Tidbits because that's what I was able to find at the time. Dole 100% pineapple juice is great. You can buy it in small cans so you have it on hand for next time. Use whatever you like best – pineapple juice, canned pineapple or fresh.
Lime juice – fresh squeezed lime juice is best. It's about the juice of 1/2 of a juicy lime.
Ice
Lime wheel or pineapple wedge for garnish.
What Kind of Coconut Milk to Use
For the coconut cream, I use Coco Real Cream Of Coconut. It comes in a squeeze bottle and can last in the refrigerator for a while, which is great because you won't be needing the whole bottle for one cocktail.
If you're wondering about substitutions, you can make the drink with a few other options. A can of coconut cream (like Thai Kitchen) is super easy to find. It has a creamy thickness to it that coconut milk in a can or a carton (coconut milk for drinking) can't match. It's also super easy to find, so you don't have to go searching everywhere for cream of coconut. Make sure you shake it well before using it.
If you're near a Trader Joes, we like their organic coconut cream in a can. You might need to add additional sugar, honey, or agave syrup to make the drink sweet enough – depending on your preference.
I don't suggest using coconut milk – either in the can or the carton because it's more watery and doesn't have as high a fat content. See the difference here.
Pineapple Juice vs Fresh Pineapple
It's up to you whether you use pineapple juice, canned pineapple chunks, or fresh pineapple. All of them work just fine.
If you like your Pina Colada to be a bit chunky, you can use fresh pineapple instead of juice. This also gives you the added benefit of fiber, which the juice doesn't have. If you want a smoother blend then use juice.
If you have leftover pineapple or pineapple juice, you should definitely use it to make these Pineapple Rum Runners or these Pineapple Rum Slushes. They can both be made without alcohol.
How to Make Pina Colada Mocktail
Mix together all of the ingredients in a blender. Blend until smooth.
Pour into a hurricane glass and serve with a lime wheel or pineapple wedge for garnish.
Tools to Make a Pina Colada
One thing you absolutely need is a good blender with the ability to really chop the ice. This will lead to the smoothest pina colada.
I recommend the Ninja countertop blender. It's a 1000-watt blender that can destroy ice with its 6 blades. It's a professional grade blender for just around $80. Such a good investment, especially if you make a lot of frozen cocktails and smoothies.
I also think you need hurricane glasses to serve your Pina Coladas. This will elevate the mocktail experience to a truly authentic level. Imagine it now. Feels like summer. If you're not using a hurricane glass, use a tall glass that's at least 12 oz.
That's all you need to make the perfect Pina Colada. Just blend up all the ingredients, poor it into your hurricane glass, top it with a tropical umbrella and you're good to go.
Related Posts:
Like this post? We'd love for you to save it to your Pinterest board to share with others! FOLLOW US on Pinterest, Instagram, Facebook for more great recipes! If you made it, post a pic on Instagram and hashtag it #savoredsips
Yield:

1 drink
Pina Colada Mocktail
This alcohol-free Pina Colada mocktail will take you right back to your favorite spot on the beach.
Ingredients
2 ounces cream of coconut
3 ounces pineapple juice
1 ounce lime juice
1 cup ice
Lime wheel or Pineapple wedge for garnish
Instructions
Mix together all of the ingredients in a blender. Blend until smooth.
Pour into a hurricane glass and serve with a pineapple wedge for garnish.
Recommended Products
As an Amazon Associate and member of other affiliate programs, I earn from qualifying purchases.
Nutrition Information:
Yield:
1
Serving Size:
1
Amount Per Serving:
Calories:

709
Total Fat:

46g
Saturated Fat:

36g
Trans Fat:

1g
Unsaturated Fat:

8g
Cholesterol:

67mg
Sodium:

272mg
Carbohydrates:

78g
Fiber:

12g
Sugar:

52g
Protein:

6g
Pin it for later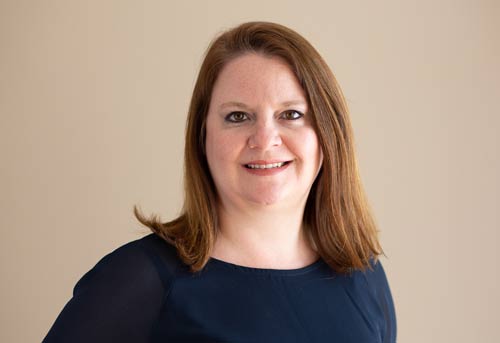 Laura is the founder and editor of the travel blogs Savored Sips and Savored Journeys. She is dedicated to sharing the best information about drinks found around the world.