Whether you don't drink alcohol, you're on a break for Dry January or you're looking for fun cocktails to serve without the alcohol, here are some of our favorite mocktail recipes to enjoy.
There's no rule that says a cocktail must have alcohol in it! Mocktails are just as fun to make and drink. So we've asked for a little help from our fellow food bloggers to create this list of wonderful drinks, sans the alcohol.
To try one of these drinks, click the link after the description for the full recipe. Photos are courtesy of the original recipe creator.
» Looking for something with a little more punch to it? Try one of these 10 easy cocktails to make for happy hour at home.
Cucumber Rosemary Tonic Mocktail
This Cucumber Tonic Mocktail is a great substitute for a gin & tonic if you're partaking in dry January, or just want to enjoy a cocktail without the booze. >> See the recipe
Simple Blue Lagoon Mocktail
A Blue Lagoon Mocktail is fun non-alcoholic version of a cocktail that's super fun to sip all year long. Add a splash of flavor and color to any social gathering with this delicious drink featuring blue curacao syrup, lemonade, and sparkling mixed with lemon-lime soda. >> See the recipe.
Pina Colada Mocktail Recipe
This Pina Colada Mocktail can be made without alcohol for a refreshing, creamy drink that evokes sipping in the sun by the pool. >> See the recipe
Ginger Beer Mocktail
This spicy and flavorful Ginger Beer Mocktail is made with ginger beer, lemon juice, and lemonade, mimicking a Moscow Mule but without the alcohol. It's a light and refreshing mocktail to enjoy. >> See the recipe
Lemon Drop Mocktail
This sparkling lemon drop mocktail is easy to make and so delicious! It a perfect balance of sweetness, lemon, and bubbly! >> See the recipe
Strawberry Mojito Mocktail
This Strawberry Mojito Mocktail is a delicious, light and refreshing drink recipe made with a few healthy, fresh ingredients. >> See the recipe
Easy Blood Orange Mocktail
In season, easy blood orange mocktail recipe, that is a delicious blend of citrusy sweet flavours with scents of pine, charred wood and hints of lemon. >> See the recipe
Cranberry Pomegranate Spritzer
This Cranberry Pomegranate Spritzer can be made with or without alcohol and has a simple, classic flavor combination to put an instant smile on your face. My kids absolutely love when I make this one for them – especially when I add the sugar rim! This mocktail is refined sugar-free and easy to make. >> See the recipe
Cherry-Lime Rickey
The perfect mocktail, The Cherry Lime Rickey! This fun & sweet cherry lime drink is perfect for any occasion! >> See the recipe
Spicy Ginger Switchel
Spicy Ginger Switchel is the perfect mocktail to fill that Friday night void if you're doing dry January. Made with ginger, honey, chilli & apple cider vinegar it's full of immune boosting and gut healing properties too!! >> See the recipe
Almost Aperol Spritz
Almost Aperol Spritz mocktail is wildly refreshing, with a kick of bright citrus and that famous bitterness to follow. >> See the recipe
Citrus, Pomegranate, and Cherry Kombucha Punch
This festive punch is full of seasonal flavor and gets a non-alcoholic kick from citrus kombucha. The perfect drink for children and adults alike! >> See the recipe
Hot Honey Mojito Mocktail
Enjoy all of the crisp, refreshing flavors of a mojito, with a sweet and spicy kick of jalapeño simple syrup. You won't miss the booze. >> See the recipe
Tom Collins Mocktail
A non-alcoholic version of the classic drink, this Tom Collins Mocktail hits all the high points of the recipe you know and love. Best of all, it's made with just 4 ingredients (plus ice), and can easily be made Keto/Low Carb. >> See the recipe
Virgin Moscow Mule
If you are needing a break from the booze, but not the fun, try this virgin Moscow Mule! This non-alcoholic beverage is the perfect combination of citrusy lime notes and ginger sweetness with a touch of red bitters.
Autumn Spiced Mocktail
Spiced Low-calorie Mocktail: Low-calorie cranberry juice is simmered with fresh ginger, cloves, cinnamon sticks, fresh-squeezed orange juice, and sliced Granny Smith apples to create a mocktail that is a sure crowd-pleaser for young and old. >> See the recipe
Easy Virgin Piña Colada
Piña coladas are the ultimate tropical drink! These easy vegan virgin piña coladas are easy to make and even easier to enjoy! >> See the recipe
Frozen Pineapple Virgin Margarita
This thick, frosty frozen pineapple mocktail will you make you think you're vacationing on a tropical island no matter how cold it is outside. >> See the recipe
Safe Sex on the Beach Mocktail
This Safe Sex on the Beach is fruity, sweet & a perfectly refreshing mocktail! Easy to make & only requiring 4 ingredients, you'll love this non-alcoholic version of a classic! >> See the recipe
Mojito Mocktail
These mojito mocktails are sweetened with honey and so refreshing with lime juice, mint, and club soda. All the delicious flavor without the alcohol. >> See the recipe
Cranberry Apple Cider Punch
With both punch and mocktail versions you can adjust your sweetness preference in this delightful spiced cranberry mocktail. >> See the recipe
Ginger Cranberry Kombucha Mocktail
This kombucha mocktail is a tasty non-alcoholic cocktail that's perfect for the holidays. It brings healthy kombucha together with festive cranberry juice and a bit of fiery ginger ale. For a bit of extra pizzazz, I've made some simple cranberry and rosemary ice cubes to make these mocktails extra special. >> See the recipe
Non Alcoholic Sangria Mocktail
This Non Alcoholic Sangria Mocktail is colourful, fun, easy to make, refreshing and perfect for any time of the year! This family-friendly drink is just the thing for entertaining and can be made ahead of time so guests can help themselves as they arrive. >> See the recipe
Charred Grapefruit and Ginger Fizz with Chilli Syrup
This Fizz Mocktail definitely packs a punch. Grapefruit juice, lime, and ginger beer come together with a red chili to make this tasty mocktail. >> See the recipe
Orange Mocktail
Bubbly club soda paired with fresh squeezed oranges, cranberries, and a hint of rosemary makes this orange mocktail a delicious and healthy drink! >> See the recipe
Sparkling Strawberry Mocktail
This sparkling mocktail uses an easy and delicious strawberry ginger and fennel simple syrup as a base for a fancy and fun drink. >> See the recipe
Coconut Mojito Mocktail
This Coconut Mojito Mocktail recipe is lightly sweet, rich, bubbly, and oh so refreshing! Made with just 5 ingredients, it's the best non-alcoholic drink you'll have all year round.
CONCLUSION
Mocktails can be just as fun to make and drink as a cocktail. They can be a great substitute for when you're not drinking, like during Dry January, but can also be great to serve at a party when one or more of the guests can't drink.
Like this post? We'd love for you to save it to your Pinterest board to share with others! FOLLOW US on Pinterest, Instagram, Facebook for more great recipes! If you made it, post a pic on Instagram and hashtag it #savoredsips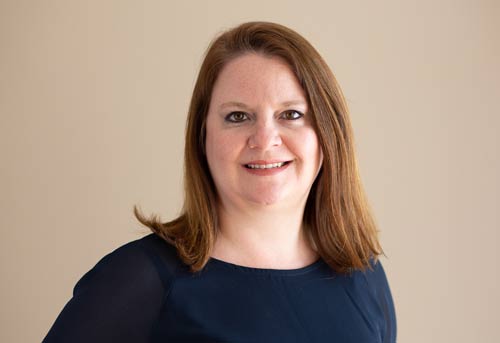 Laura is the founder and editor of the travel blogs Savored Sips and Savored Journeys. She is dedicated to sharing the best information about drinks found around the world.