This article has links to products and services we recommend, which we may make commission from.
A Black Manhattan is one of the oldest of cocktails born in the U.S., sometime around the 1880s, and it's as strong and bold as you would expect from a Manhattan.
If you're already a fan of a Manhattan, you'll definitely want to give this Black Manhattan a try. Just be warned, it's not a light and fruity cocktail. It's really made for those who love strong and bitter, herbaceous drinks.
A classic Manhattan is made with rye, sweet vermouth, and bitters. It is stirred, not shaken, and served with ice or straight up with a cherry.
It's so simple, but it's one of the best rye drinks (we also love the Boulevardier) and it's obviously quite popular. The Black Manhattan was born in 2005 by San Francisco bartender Todd Smith, who swapped the vermouth for amaro.
The drink is still quite smooth and refined, but it has a distinctively more bitter profile. It's not a drink you'll like if you're after something sweet, but as a stiff after dinner cocktail, it's beguiling.
What is Amaro?
If you've never heard of Amaro, that's okay. It's an Italian herbal liqueur that is often consumed as an after dinner digestif. It has a bitter and sweet profile. In fact, the word amaro in Italian means bitter.
>> Looking for another Amaro cocktail to try? You might also like to try our Paper Plane Cocktail.
The base of it is often corn spirits – or other strong spirit – with anywhere up to 40% abv. The recipe varies by brand because it's one of those highly guarded secrets, but generally anywhere up to 30 different botanicals are used to form the recipe. Yes, that makes it very herbaceous.
It's quite similar to Vermouth, although I find it to be much more bitter and often more flavorful. Vermouth is made with a predominantly wine base, but if you made the same thing using a non-wine base, it would be Amaro.
If you've ever had Campari, it's quite similar to that as well. It can be used to make all the same drinks you'd use Campari or Vermouth for, like a Manhattan or a Campari Spritz.
We used Ramazzotti Amaro, which you can get on Saucy or Drizly (see deets below for a discount!).
★ You can get this and many other liquors delivered to your door from Saucey $5 OFF your first order + free delivery with code SAS) or Drizly ($5 OFF your first order of $20+ through this link). Only valid in select states. ☺
How to Make a Black Manhattan
To make this drink, combine the rye, amaro, and bitters in a cocktail glass with ice and stir. Strain into a coupe glass or whiskey glass. Garnish with a cherry.
If it's too bitter on your palate, we suggest serving it with a single cube of ice to cool it down, which helps alleviate some bitterness.
Like this recipe? Don't forget where you found it! Save it to Pinterest for later! Plus, follow us on Pinterest to see more great recipes just like this one in your feed.
Also follow updates from Savored Sips on Facebook and Twitter!
If you make this recipe, snap a photo and hashtag it #savoredsips – We love seeing your creations on Instagram!
Yield:

1 Cocktail
Black Manhattan Cocktail
A Black Manhattan is one of the oldest of cocktails born in the U.S., sometime around the 1880s, and it's as strong and bold as you would expect from a Manhattan.
Ingredients
1 oz Amaro
2 oz Rye Whiskey
1-2 dashes Angostura Bitters
Maraschino cherry for garnish
Instructions
Add all ingredients to a glass filled with ice and stir until cold.
Strain into coupe glass.
Garnish is cherry and serve.
Recommended Products
As an Amazon Associate and member of other affiliate programs, I earn from qualifying purchases.
Pin it for later!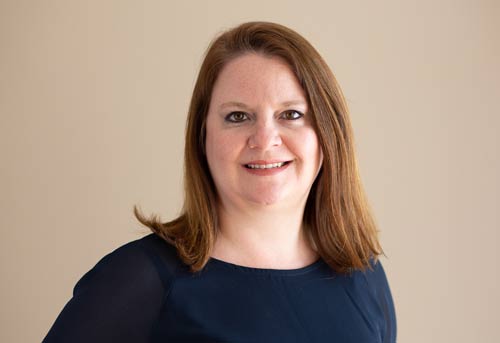 Laura is the founder and editor of the travel blogs Savored Sips and Savored Journeys. She is dedicated to sharing the best information about drinks found around the world.