This Quick & Easy Hot Crab Dip is a creamy and tasty dip made with cream cheese, crabmeat, sour cream, shredded cheddar, and Worcestershire sauce. A wonderful appetizer!
» You might also like this Delicious Baked Brie with Garlic.
There are so many reasons why you should make this hot crab dip recipe! The creamy mixture is perfectly balanced with sweet and briny crab meat, shredded cheese, and a little burst of acidity from the Worcestershire sauce. It will leave you and your guests craving more. This dip is a real crowd-pleaser, and it's the perfect way to impress your friends and family at your next gathering or party.
But that's not all! This hot crab dip recipe is also incredibly easy to make. With just a handful of ingredients and a few simple steps, you can have a delicious appetizer ready to go in no time. You don't need any fancy kitchen gadgets or special skills to make this dip – it's perfect for beginner cooks or anyone who wants to whip up something tasty without spending hours in the kitchen.
You can serve it with crackers or bread for dipping, or even use it as a topping for baked potatoes or roasted vegetables. It's the perfect addition to any party spread.
Ingredients You'll Need
Cream Cheese – If possible get the normal fat version, as low-fat won't make this taste as great.
Mayonnaise – Mayonnaise adds creaminess and helps to bind the ingredients together.
Sour Cream – Helps to balance out the richness of the cream cheese and mayonnaise.
Crabmeat – You can use fresh or canned crab meat for this recipe, depending on what you have available.
Worcestershire Sauce – Adds a savory and slightly sweet flavor that pairs well with the crab meat.
Paprika
Garlic Powder
Salt – Add more or less to taste.
Celery Salt
Cheddar Cheese – Finely shredded. You can also use mozzarella if you like a stringier cheese dip.
How to Make Hot Crab Dip
Preheat the oven to 350°F.
In a bowl, mix together all of the ingredients until smooth. This is way easier to do if you've taken the cream cheese out of the refrigerator at least 30 minutes before you mix it. If you didn't, you can microwave it on 50% for a minute to soften it and make it easier to stir.
Transfer the dip mixture to a small baking dish or 6" cast iron skillet. I prefer to bake it, but you can absolutely eat it cold instead, if that's preferable to you. It's just as good cold!
Bake it for about 15 minutes. You don't want it to get too bubbly and browned on top, so you'll stop short of that.
Serve hot with crackers, veggies, or bread.
Additional Helpful Tips
If you want to add a little extra flavor, try mixing in some chopped green onions or fresh parsley to the dip.
This dip can be made ahead of time and reheated in the oven when you're ready to serve it.
Make sure the cream cheese is completely softened before mixing it with the other ingredients. This will ensure that it blends smoothly and creates a creamy texture.
Make sure to drain the crab meat well and pick out any stray pieces of shell. This will ensure that the dip has a smooth and consistent texture.
Frequently Asked Questions
Can I freeze hot crab dip?
It's not recommended to freeze hot crab dip, as the texture may become gritty and the flavors may be affected.
What should I serve with hot crab dip?
Hot crab dip is typically served with crackers or bread for dipping. Vegetables like carrot sticks or celery can also be used as dippers.
How long will the dip keep in the refrigerator?
It will keep in the refrigerator for 3-4 days if stored in an airtight container. Reheat in the oven or microwave before serving.
Can I make this dip in a crockpot?
Yes! A crockpot is a great way to keep the dip warm and creamy for a party or gathering.
Like this post? We'd love for you to save it to your Pinterest board to share with others! FOLLOW US on Pinterest, Instagram, Facebook for more great recipes! If you made it, post a pic on Instagram and hashtag it #savoredsips
Yield:

8 Servings
Quick & Easy Hot Crab Dip
Ingredients
6 ounces cream cheese, softened
1/4 cup mayonnaise
1/4 cup sour cream
12 ounces crabmeat (or 2 cans, drained)
1/2 tablespoon Worcestershire sauce
1/2 teaspoon paprika
1/4 teaspoon garlic powder
1/4 teaspoon salt
1/4 teaspoon celery salt
1 cup cheddar cheese, shredded
Instructions
Preheat the oven to 350°F.
In a bowl, mix together all ingredients until smooth. Transfer the dip to a small baking dish or 6" cast iron skillet.
Bake for 20 minutes until bubbly and golden on top.
Serve hot with crackers, veggies, or bread.
PIN IT FOR LATER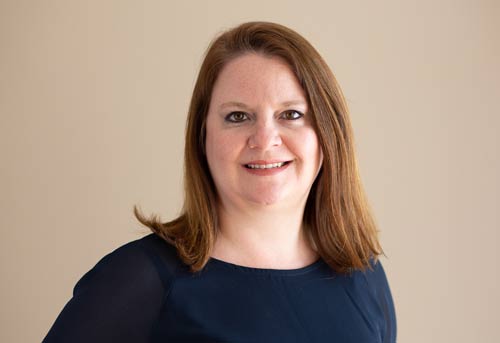 Laura is the founder and editor of the travel blogs Savored Sips and Savored Journeys. She is dedicated to sharing the best information about drinks found around the world.