This Baked Green Chili Dip is super creamy with a delicious green chili flavor. It makes the perfect party appetizer – all you need are some tortilla chips for dipping and the crowd will love it!
You'll also love this Everything Bagel Hummus and Quick & Easy Hot Crab Dip.
This simple dip is made by mixing cheese, green chilis, mayonnaise, salt, garlic powder, and cumin and then baking in the oven for 10–12 minutes.
When melted cheeses and green chilis collide, it's simple irresistible. I'm sure you'll feel the same way when you try this dip. It's incredible aromatic as it's baking and the first scoop is just magic.
Ingredients You Need
Cream Cheese – You'll need a block of softened cream cheese. Make sure to set it out to soften for about 10-15 minutes before you mix the dip so that it's easier to stir together. Be sure you don't use low-fat cream cheese. It's not nearly as creamy.
Mexican cheese – I use a blend of shredded Mexican cheeses. You can use any cheeses that you like, Oaxacan, Queso Fresco, Monterrey Jack, or even Mozzarella if you can't find Mexican cheeses.
Mayonnaise – Mayo gives a smooth creamy texture to the dip. I always use full fat mayonnaise. Low fat versions just aren't as creamy.
Diced green chiles – I use canned green chilis most of the year unless Hatch chilis are in season, then I will roast my own and dice them for this dip. Use mild to hot to suit your taste preferences.
Spices – These spices add flavor to the dip. We use garlic powder, cumin and salt.
Tortilla chips – Serve the dip with your favorite tortilla chips or crackers.
How to Make Baked Green Chili Dip
This dip is super easy to make. No difficult steps or processes to remember. All you need is an oven-safe baking dish. I use this 16 oz Corning Ware round dish. Any smaller baking dish will be fine.
Don't forget to get the cream cheese out of the fridge to warm up beforehand. And preheat the oven to 350˚F.
In a mixing bowl, combine all of the ingredients. Stir everything together until it's well incorporated. The tough part is always the cream cheese, but hopefully you brought it out of the refrigerator to warm up before you used it.
Transfer the mixture to the oven-safe baking dish. Bake it at 350˚F for 15 minutes or until the dip is heated through and getting bubbly on the top.
Serve it hot with tortilla chips, crackers, or vegetable sticks.
Possible Substitutes
While the above ingredients are perfect for making this snack, there are a few substitutes you can add to make your green chili dip a bit different.
You can substitute the mayonnaise with sour cream if you want to.
Use a different type of cheese: any good melting cheese will work in this recipe. We like to use Monterrey Jack and sometimes even Ghost Pepper Cheddar to give it a kick.
You can add other ingredients like chopped artichoke hearts or spinach to the mixture.
Serve with pita chips, sweet potato chips, bread toasts, carrot sticks, celery sticks, bell peppers, pork grinds, etc.
Tips and Notes
You can buy your green chiles in a can. This is good because you don't have to do the extra work of cleaning and cutting the chiles. Do which every method suits you.
Garlic and cumin add a good flavor to your dip, so be sure to add them. If you don't like or can't eat either, you can substitute with some chili powder, onion powder, or just use salt.
If you like your dip hot, you can add jalapenos or red pepper flakes.
Mix ingredients well for an even distribution of flavor. This is especially important if your cream cheese wasn't warmed before hand, because it's difficult to stir it in. If this is the case for you, be sure to stir the dip a couple of times while it's cooking to get everything evenly mixed.
This dish is best eaten hot, so serve immediately after it's out of the oven.
Storing & Reheating Instructions
You can store any left over dip in an air tight container for up to five days in the refrigerator. Be sure to let it cool down completely before putting it in the fridge.
You can also make the dip ahead and store it this way in the refrigerator. Then just transfer it to your baking dish when you're ready to use it.
Freezing this dip is possible, but it might not be as creamy once it's defrosted. If you do freeze it, allow the mixture to defrost in the refrigerator for at least a day before baking it.
To reheat the dip, allow it to come to near room temperature then transfer it to the baking dish. Bake as you would the first time, at 350 degrees F for 10-15 minutes.
Frequently Asked Questions
Is green chile spicy?
Yes, green chilis can be spicy, but it depends on what kind you use. Some are quite spicy, while others are less spicy. If you're using canned green chilis you can purchase them in mild to hot.
Can you prepare this dip ahead of time?
Yes, you can make it ahead of time. Just ensure that you store it in the fridge, then take it out at least 15 minutes before you want to bake it so it can come up to room temperature. Then reheat it in the oven when you want to serve it.
What kinds of chilis are used for the baked green chili dip?
Some of the peppers you can use include Anaheim chiles, hatch green chiles, jalapeno chiles, poblano chiles, and serrano chiles, etc. These are the most common ones.
Other Dips to Try
Like this post? We'd love for you to save it to your Pinterest board to share with others! FOLLOW US on Pinterest, Instagram, Facebook for more great recipes! If you made it, post a pic on Instagram and hashtag it #savoredsips
Yield:

10 servings
Baked Green Chili Dip
This Baked Green Chili Dip is super creamy with a delicious green chili flavor.
Ingredients
8 oz cream cheese, softened
1 cup Mexican blend cheese, shredded
4.5 oz mild diced green chiles
1/4 cup mayonnaise
1/2 teaspoon garlic powder
1/4 teaspoon salt
1/4 teaspoon cumin
1 bag tortilla chips
Instructions
Preheat the oven to 350˚F.
In a mixing bowl, combine all ingredients. Stir together until well mixed.
Transfer the mixture to an oven-safe baking dish.
Bake at 350˚F for 10-12 minutes or until the dip is heated through.
Serve hot with tortilla chips.
Nutrition Information:
Yield:
10
Serving Size:
1
Amount Per Serving:
Calories:

263
Total Fat:

20g
Saturated Fat:

8g
Trans Fat:

0g
Unsaturated Fat:

10g
Cholesterol:

36mg
Sodium:

268mg
Carbohydrates:

17g
Fiber:

1g
Sugar:

2g
Protein:

6g
Pin it for later!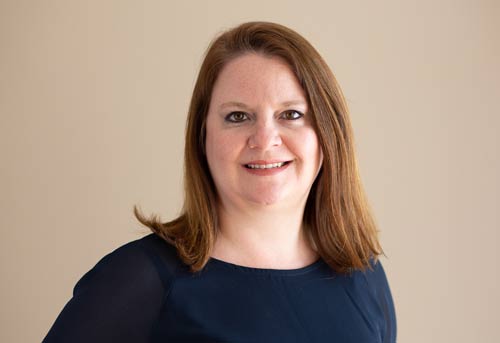 Laura is the founder and editor of the travel blogs Savored Sips and Savored Journeys. She is dedicated to sharing the best information about drinks found around the world.