Everyone loves a Classic Mojito. The refreshing and cool mint flavor, mixed with fresh lime juice, rum, and sugar makes a lively combination.
» You might like this Blueberry Basil Mezcal Cocktail or Bailey's White Russian Recipe.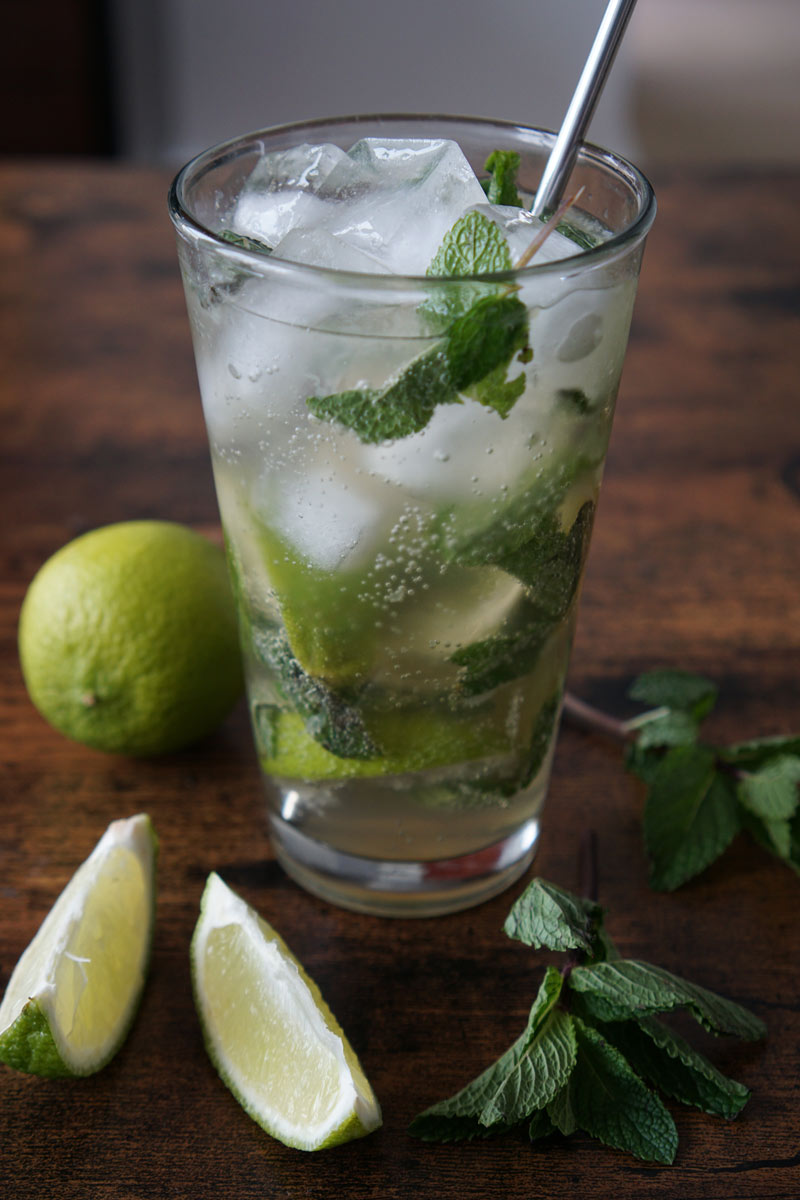 I've had so many Mojitos at restaurants and resorts that are watered down and/or not properly balanced in flavor. They can be so terrible that you start thinking that's how they're supposed to be, but I can assure you it's not.
How to Make a Classic Mojito
Making a classic mojito is very easy and it's fool proof if you follow this recipe. All you need is rum, mint leaves, lime wedges, sugar and soda water.
You put the lime wedges, mint leaves, and sugar into a tall glass and muddle it together. You should try to use an actual muddler to do the job because it has little spikes on the bottom of the flat surface that helps squeeze the juice from the limes without needing to crush anything.
I prefer one that's made in one solid piece so it's easier to clean, like this one. You don't want to crush the lime and mint too much when you're muddling it, or the bitter flavors will come out. Just press enough to release the juice from the lime.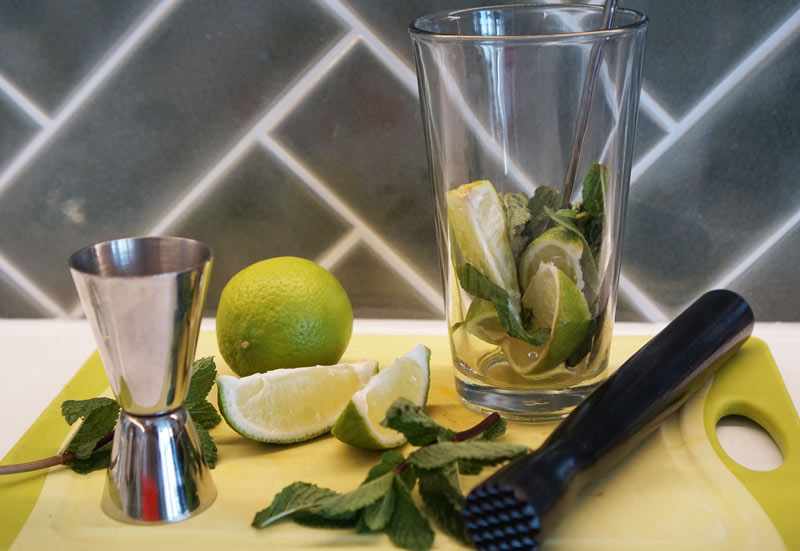 When the muddling is done, add the rum and stir it all together. Add lots of ice to fill the glass, then pour the soda water over the top until filled to the top. Give it one last quick stir and your cocktail is ready.
Looking for more cocktails? Why not try one of these famous cocktails. Here are some great tropical summer cocktails to try.
What Brand of Rum to Use
We've got the whole lowdown on what rum to use for mojitos. Just click that link and go read all about it. I don't think you need to use the best rum in your collection for this cocktail. I typically use Bacardi because it's easy to find and at a good price point.
Just make sure you're using white rum, not aged rum. There is a huge difference in flavor. Aged rum is not right for this cocktail.
White Sugar vs Agave Syrup vs Simple Syrup
One of the most important ingredients in a classic Mojito is sugar. The sugar offsets the sour in the lime and makes the drink sweet and delicious.
There are a few different types of sugar you can use, so the question is, which form of sugar should you use?
When I was in Cuba being served Mojitos in bars and restaurants, they always made them with 2 tablespoons of white granulated sugar. Then they would muddle the sugar into the lime and mint. That's my favorite way to drink it. Just like the original.
Simple syrup is great in this recipe too, but it's not as quick and easy as I want it to be. If you'd like to make a simple syrup to use, it's 1 part sugar to 1 part water. You'll need 2 tbsp of simple syrup.
If you're trying to stay away from white sugar, Agave Syrup is a good way to go. It's made from the agave plant and is a good organic alternative to refined sugar.
Finally, if you're on a low-carb diet or avoiding sugar, you can use Xylitol as a 1:1 substitute for regular sugar. It takes just as good (I've tried it many times).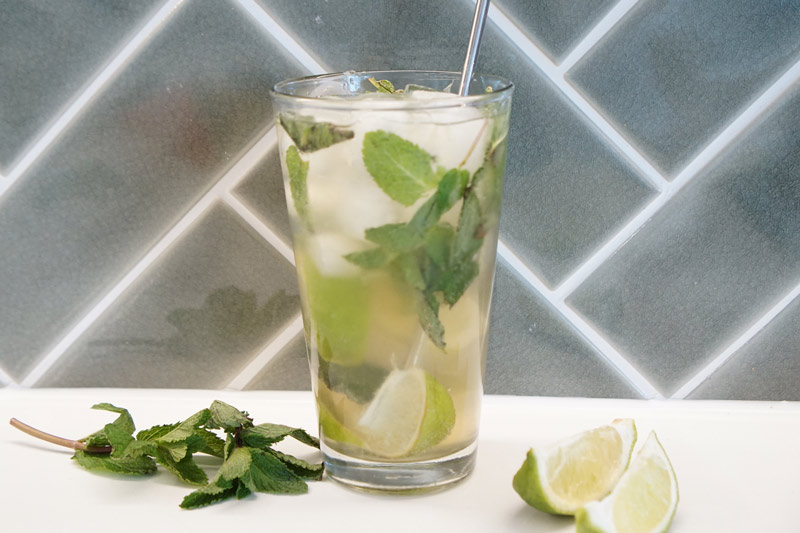 Mojito Variations
The best part about a mojito (besides how yummy it is) is that the variations are endless. You can make it with just about any fruit or berry. So adjust it as your taste buds demand.
I really like raspberry, strawberry, mango, and pineapple. We've even made passionfruit mojitos! These are perfect for summer when you have an abundance of berries. During the fall or winter, try grapefruit, kiwi, or blood orange.
There are so many great classic cocktails out there. You will love this classic Moscow mule or this Irish coffee recipe.
Like this post? We'd love for you to save it to your Pinterest board to share with others! FOLLOW US on Pinterest, Instagram, Facebook for more great recipes! If you made it, post a pic on Instagram and hashtag it #savoredsips
Yield:

1 cocktail
Classic Mojito
This Classic Mojito is easy to make and has the perfect ratios of mint to rum and sugar.
Ingredients
1/2 Lime cut into wedges
2 tbsp sugar
8 fresh mint leaves
2 oz white rum
2 oz soda water
Ice
Instructions
Put the lime wedges, mint leaves and sugar into a tall glass and muddle them together, releasing the juice from the lime.
Fill the glass with ice. Add the rum and stir it all together.
Fill the glass with soda water. Enjoy.
Notes
Increase or decrease the sugar to suit your tastes.
Sugar can be replaced with 1 tbsp agave syrup or 2 tbsp simple syrup.
Nutrition Information:
Yield:
1
Serving Size:
1
Amount Per Serving:
Calories:

221
Total Fat:

1g
Saturated Fat:

0g
Trans Fat:

0g
Unsaturated Fat:

0g
Cholesterol:

0mg
Sodium:

30mg
Carbohydrates:

22g
Fiber:

7g
Sugar:

10g
Protein:

3g
Pin it for later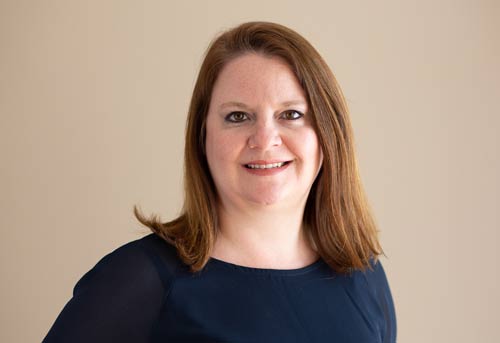 Laura is the founder and editor of the travel blogs Savored Sips and Savored Journeys. She is dedicated to sharing the best information about drinks found around the world.