One of the quickest, easiest, and tastiest homemade bread to make is Beer Bread. It takes only about 5 minutes to mix it up and 45 minutes in the oven.
Most homemade breads need time to rise, thus adding hours to the process, but beer bread doesn't need all that time to rise. The yeast and carbonation in the beer does all the work.
In fact, all you need to do is mix it, pour it into the tin, and bake. It comes out with a nice crust and a soft chewy interior.
This Homemade Beer Bread is great as an accompaniment to soups and stews, or you can slather on some butter and honey and have it as a snack.
The interior is denser than other yeast breads, but the texture is great.
What Type of Beer to Use
Depending on the type of beer you use for this recipe, the bread may or may not have bitterness. I recommend using a low IBU, non-bitter pale ale or lager.
Sometimes the IBUs (international bitterness units) are marked on the side of a bottle or can of beer. I'd look for something with 25 or under. Unless, of course, you like the bitterness of beer, in which case you can experiment with all different types.
For a more malty and dark bread, try using Guinness or a Belgian beer, like Leffe Brown Ale.
Can I Freeze Beer Bread?
Yes, you can freeze this beer bread! In fact, Gordon Ramsey makes his beer bread in a small loaf pan, so there are 6 mini loafs instead of one large one. If you plan to freeze the bread, you might consider this option. It takes a lot less time (about 15-20 minutes) to bake the bread in small loafs.
To freeze it, wait until it's completely cooled, then seal it well in tin foil and a zip top bag before putting it in the freezer. To thaw, you can allow it to come up to temperature on the counter top, or put it in the oven for 10 minutes on 300 degrees.
Tips for Beer Bread
Make sure you sift the flour, as it leads to a fluffier texture to your bread.
When you mix this up, you'll notice that the batter is quite runny. That's okay, it's supposed to be like that. Don't add extra water!
If you want a crispier top for your bread, add 1 tbsp melted butter to the top of the batter before baking.
When the bread is done, allow it to cool down before removing it from the pan. It needs to be fully cooled before slicing into it, or it will crumble.
More beer articles you might like:
Like this recipe? We'd love for you to save it to your Pinterest board to share with others! FOLLOW US on Pinterest, Instagram, Facebook for more great recipes! If you made it, post a pic on Instagram and hashtag it #savoredsips
Yield:

1 loaf
Homemade Beer Bread
One of the quickest, easiest, and tastiest homemade bread to make is Beer Bread. It takes only about 5 minutes to mix it up and 45 minutes in the oven.
Ingredients
3 cups self-rising flour, sifted
1 tsp salt
2 tbsp sugar (can be reduced for less sweet bread)
1 can beer (12 oz)
Instructions
Preheat the oven to 350 degress F (180C).
Grease and flour a 9x5" bread pan.
Sift the flour into a large bowl. Add the salt and sugar and stir together well.
Add the beer and stir just until all the lumps are gone. Pour batter into the loaf pan.
Bake for approximately 45 minutes. Check for doneness by inserting a toothpick. The bread is done when the toothpick comes out clean.
Allow the bread to cool in the pan for at least 15 minutes before removing and cutting.
Notes
You can use less sugar based on your sweetness preference. Some beers are sweeter than others and don't require any sugar be added.
You can mix different types of flour together, if you want to do half white flour aand half wheat flour. Just be sure to use self-rising flour.
If you don't have self-rising flour, add 3 tsps of baking powder to the mix.
The mixture will be runnier than most bread dough.
Recommended Products
As an Amazon Associate and member of other affiliate programs, I earn from qualifying purchases.
Nutrition Information:
Yield:
8
Serving Size:
1
Amount Per Serving:
Calories:

197
Total Fat:

0g
Saturated Fat:

0g
Trans Fat:

0g
Unsaturated Fat:

0g
Cholesterol:

0mg
Sodium:

852mg
Carbohydrates:

40g
Net Carbohydrates:

39g
Fiber:

1g
Sugar:

3g
Protein:

5g
Pin it for later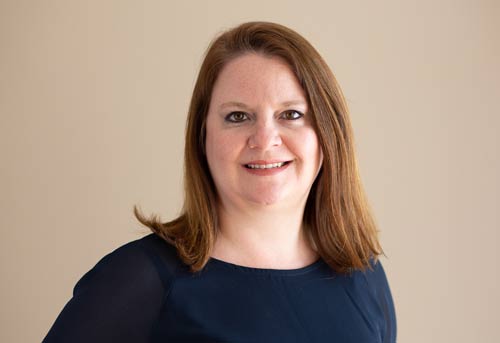 Laura is the founder and editor of the travel blogs Savored Sips and Savored Journeys. She is dedicated to sharing the best information about drinks found around the world.