This article has links to products and services we recommend, which we may make commission from.
These days there are so many outlets for beer lovers. Gone are the days of merely enjoying a cold beer with friends over a BBQ in the backyard. Now we have international beer festivals to go to around the world, microbreweries popping up everywhere with renown beers, and a whole wide world of beer to try.
Thanks to the massive beer craze that is sweeping the world, it would be a shame to miss out on visiting some of the world's best beer cities and learning more about the history and culture of beer. Not only will traveling to these great beer cities make you a more well-rounded beer aficionado, it will give you serious street-cred with your friends when they hear you've tackled Oktoberfest and drank your weight in Guinness.
World's Best Beer Cities to Visit 2017
Portland, Oregon
The Pacific Northwest has become well-known for their hops, particularly because more than 97% of all hop production in the world comes from the Pacific Northwest. So it's no surprise that Portland, Oregon, is one of the world's best beer cities to visit in 2017. Portland is home to some well-loved brands like Deschutes Brewery, Cascade Brewing, Widmer and Full Sail Brewing Co. In fact, there are more microbreweries per capita in Portland than in any other city in the world, and most of them welcome visitors with open arms.
Munich, Germany
One of the top festivals on many bucket lists is Oktoberfest in Munich, Germany, which takes place from mid-September to early October every year. What makes Oktoberfest so unique is that each of the top Oktoberfest beer producers have a dedicated tent or two, and visitors will sit in those tents all day consuming multiple liters of beer each. Outside of Octoberfest, you can still enjoy all of those beers at various beer halls throughout the city. The festive beer atmosphere can alway be found at places like the Augustiner-Keller Biergarten or the famous Hofbräuhaus München.
Dublin, Ireland
When you travel to Ireland, you better be prepared to drink your weight in Guinness. Though it's not the only beer being served in almost every pub in Ireland, it is the most loved and respected. You can visit the massive, seven-story Guinness Storehouse in Dublin where you can spend almost an entire day looking through interactive displays, learning to pour the perfect pint and enjoying an included pint in the top floor Gravity bar. Aside from the storehouse, there are about a hundred pubs awaiting your arrival.
Vienna, Austria
Vienna is one of the most charming cities you'll ever come across. It has culture and art, shopping and entertainment, and most importantly, it has beer. Lots and lots of beer! Whether you're out to have a good time drinking it up with strangers or you've come to Vienna to learn a bit about the fantastic new craft breweries that are popping up across the city, you're sure to find just what you're looking for. You won't have to look far to find a pub or brewery in Vienna. There are dozens, some showcasing only their beer and some bringing the world of beer to your thirsty fingertips. You'll probably want to consider traveling there during the Craft Beer Fest, which takes place in November.
Bruges, Belgium
Bruges has always been an epicenter for beer tourism, though it has certainly grow considerably over the past 10 years. While Bruges itself only currently has a couple of working breweries, tourists can visit both and learn more about the history of beer brewing in Bruges that dates back to 1856. There are plenty of beer shops and bars to stop at in the city to try as many Belgium brews as you want. Don't miss the 't Brugs Beerje right in the middle of town. You'll find more than 500 Belgium beers there to try! And when you're not busy tasting, you can admire the well-preserved walled city.
Montreal, Canada
One of my favorite beer festivals in the world is held in June in Montreal. It's called Mondial de la Biere. The festival is a great way to get to know the world of beer, both in Quebec and internationally. If you haven't visited Montreal, it's a great place to visit year-round as a beer lover, especially if you're also into food and pairings. No one does it quite like they do in Montreal. Molson Brewery and La Chavel Blanc are on the top of the list of places to go for beer.
Prague, Czech Republic
You've no doubt heard about the Czech Republic's beer culture. If you haven't, I'm seriously beginning to doubt your commitment to beer. Not only is it the birthplace of Pilsner, it's home to the famous Pilsner Urquell Brewery and the host of an over-the-top 2-week Czech Beer Festival that takes place every year in May and features more than 50 breweries. And you thought the only epic beer festival was in Munich. The Czech Republic doesn't have a lot of microbreweries, but the ones they do have are absolutely worth visiting!
Žalec, Slovenia
This one might be completely off your radar. Did you know that Slovenia has a public beer fountain? Yes. It's located in the small town of Žalec, which is the center of Slovenia's hops producing region. The town decided in 2016 to open Europe's first ever outdoor beer fountain, located in the town center. Patrons can buy a glass for €6 and pour themselves the five beers that are on tap in the fountain. Although Slovenia has a few major beer players who are major rivals, there are a growing number of microbreweries in Slovenia who are reshaping the way people think about beer.
These are just a few of the world's best beer cities to visit. I'm sure you could find enough places to fill an entire year's worth of travel, but you have to start somewhere! What are your favorite places to visit for beer?
Like this post? Why not save the images below to your Pinterest board to share with friends?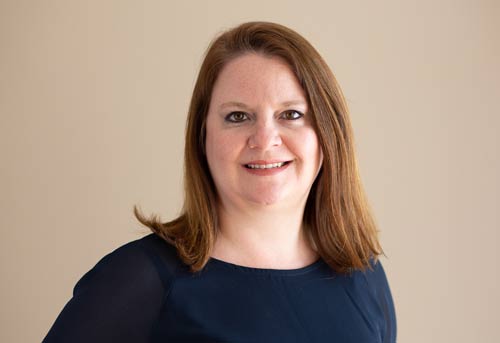 Laura is the founder and editor of the travel blogs Savored Sips and Savored Journeys. She is dedicated to sharing the best information about drinks found around the world.