I'll be the first to admit that it's impossible to truly say what the best beer in the world is. Beer is very subjective and everyone has their own tastes and preferences. However, we do think there are some really outstanding beers that should be included on a list of the top beers around the world, so we've endeavored to make that list.
There are many lists such as this one out there that are more scientific than our method of judging, which is just that we like it! BeerAdvocate's Top 250 rated beers list does a pretty bang up job of determining what their users think are the best beers, and you can find a list for almost all of the top beer producing countries.
In this list, we don't include the major commercial beer brands, like Budweiser and Coors. Instead, we've focused on really good, exciting craft beer that stands out as something special. Also, you can travel to each of these countries to try the beers we've mentioned. Trip to Oktoberfest, anyone?
» Check out these great places to travel for beer.
Our 10 Favorite Beers from Around the World
FYI: You can visit all of these breweries! See below each description for details.
Beers from the USA
There are so many great beers from the United States. It's really hard to choose just a few of our favorites. But these, three beers stand out as fine representatives of their other U.S. counterparts.
★ 90-Minute IPA, Dogfish Head Brewery, USA
Dogfish Head is a well-known and liked brewery in the U.S., and for good reason. They often take risks and push the envelope with the beers they brew. This 90-Minute IPA was released in 2001 for the first time and has since become an icon in the beer world.
It's been called the best IPA in America. It's actually an Imperial IPA, which kicks it up a notch. Its IBU is 90 and the ABV is 9%. It's a powerhouse.
VISIT: The brewery is located in Milton, Delaware, and can be visited 7 days a week. Website.
★ Old Rasputin Russian Imperial Stout, North Coast Brewing Co, USA
Brewed by North Coast Brewing Company, which is a favorite U.S. brewery for many craft beer fans, Old Rasputin is a force to be reckoned with. Like a typical stout, the beer is rich and creamy and full of flavor. But as is the case with Imperial Stouts, there's a bit more going on here than most stouts.
They follow the tradition of 18th Century English brewers in the making of this beer, and the output is so intense and complex that it has established a true cult following among beer lovers.
VISIT: The brewery is located in Fort Bragg, California. You can visit the Taproom and restaurant to try their beers 7 days a week. Website.
★ Pliny the Elder, Russian River Brewing Company, USA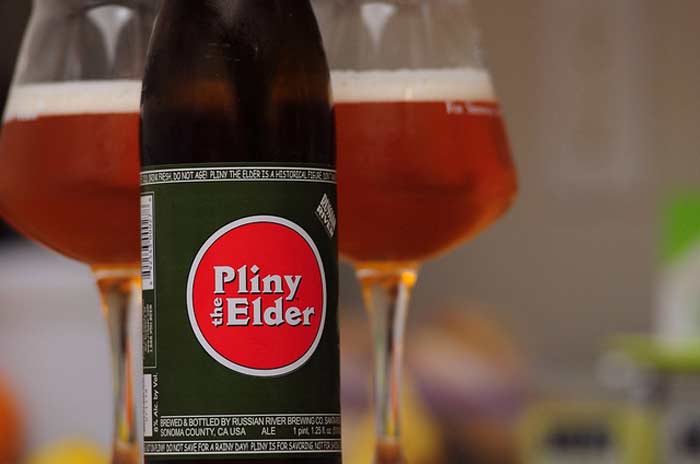 Named after a Roman author and naturality who was known as Pliny the Elder, this beer is brewed in small volume to maintain its freshness, which leads to high demand so it's often hard to find. It's a very well-balanced double IPA with a slight bitterness and fresh hop aroma of floral and citrus.
For eight years in a row, Pliny the Elder was ranked the #1 beer in the United States by an American Homebrewer's Association survey. It now holds the #2 spot.
VISIT: The brewery is located in Santa Rosa, California. You can visit their brewpub 7 days a week. Website.
Beers from Germany
Germany has a long, full history of beer brewing, and is one of the best countries to visit for beer. You can learn a lot about the culture and history of brewing at the numerous breweries throughout the country, many of whom still employ traditional brewing methods from centuries ago. Here are a few of our favorite German beers.
★ Weihenstephaner Hefeweissbier, Bayerische Staatsbrauerei Weihenstephan
It's a mouthful to say the name of this beer, and even more to pronounce the brewery it's made by, but that just adds to its appeal. It's a German Hefeweizen with the golden cloudiness and clove and banana aromas that are expected of this type of beer.
It pairs well with traditional German foods like Bavarian sausage and weinerschnitzel. The brewery uses a centuries-old brewing tradition to make this beer, and sometimes it feels good to drink a beer with a history.
VISIT: The Weihenstephan brewery is located in Freising, Germany, north of Munich. You can visit the brewery Monday-Wednesday for a brewery tour. Website.
★ Ayinger Celebrator Doppelbock, Brauerei Aying
What I, and many other beer fans, love so much about Ayinger's Celebrator Dopplebock is the thoroughly rich and malty flavor. This beer has so many layers of flavors like coffee, toffee and roasted barley. It's practically dessert in a glass, but it can also be paired with dessert, or with rich meats.
There is a long history of brewing at Ayinger, starting in the late 1800s. All those years have definitely taught them a think or two about brewing great beer! Celebrator has won many dozens of beer awards over the years. Brauerei Aying is located in Aying, to the south of Munich.
VISIT: You can learn some of their brewing secrets on a tour of the brewery. German tours are available without an appointment on Tues, Thurs and Saturday. Times vary. Check their website for details, or to book a tour in a different language.
Beers From Belgium
★ Trappist Rochefort 8, Brouwerij Westvleteren, Belgium
The Trappist Rochefort beers are so good, they decided to make 3 different ones. At least that's what I like to think. There are three of them, the 6, 8 and 10. But each becomes increasingly stronger. We once had a bottle of each, back-to-back, and while we probably stumbled out of the bar that day, we got to see how they progressed in style and flavor.
The Rochefort 10 is the most powerful of the bunch, with an alcohol volume of 11.3%. I think that's why the Rochefort 8 is the most popular. It still has much of the richness and intensity of the 10, but with a lower ABV of 9.2% (still quite high for a beer).
It's like coffee and chocolate in a glass. The Trappist Abbey of Rochefort (one of the only Trappist beer breweries in the world) is located in Rochefort, Belgium.
VISIT: While you can't visit the brewery (it's still a functioning monastery with Trappists monks living on site), you can visit the abbey store, where the beer is sold by the crate. There is an extensive method for making a reservation to buy beer. This is how popular it is! Website
★ La Fin Du Monde, Unibroue, Canada
This beer is a triple-style golden ale that was researched and developed for 18 months prior to being first brewed in 1994. The goal was to recreate a style of beer made by the trappist monks in Europe in the Middle Ages. It's one of the only of its kind brewed in North America.
It has an ABV of 9%, so also a powerhouse of flavor and richness. This beer has won more medals and awards than any other Canadian beer. It pairs well with sausages, seafood, and salty aged cheeses. Unibroue is located in Chambley, Quebec, Canada.
VISIT: The brewery doesn't currently offer tours of their facility, but you can visit their affilate Fourquet Fourchette restaurant, nearby, to purchase beer in bottles or on tap. Website.
★ La Trappe Quadrupel, Bierbrouwerij De Koningshoeven B.V., Netherlands
The La Trappe is the first quadrupel to be brewed in the world. It was first brewed by Koningshoeven brewery in 1991. It's one of the few Trappist breweries that can use the Authentic Trappist Product seal of approval. In order to have this designation, the beer has to be brewed in a monastery, under the supervisor of monks, and the profits used for and by the monks of the monastery.
The quadrupel is an intense beer with flavors and aromas of cloves, vanilla, and raisins. It's not a beer for the faint at heart. It packs a hefty 10% ABV. But it's absolutely worth it to experience this smooth and creamy beer.
VISIT: You can actually visit the La Trappe brewery on the grounds of the monastery. You can take a tour, have a tasting, watch an informative video about life at the monastery, and even stay for lunch. Website.
★ Samuel Smith's Organic Chocolate Stout, Samuel Smith Old Brewery, England
Never have I found a chocolate stout that tastes more creamy and delicious than Samuel Smith's Organic Chocolate Stout. It's like a chocolate milkshake in a bottle. I'm sure the gently roasted organic chocolate malt and organic cocoa that they use in the brewing process has a lot to do with that.
The mouthfeel is exceptionally smooth and creamy. Mix it with a Framboise lambic and you have a serious dessert in a glass. I've seen this beer paired with so many different things. It's fantastic poured over ice cream, for a beer float. Samuel Smith's Brewery operates somewhere around 200 small pubs in the north of England, in small towns in former mill, mine and steel areas.
VISIT: These pubs only stock Samuel Smith products. You can visit any of them, or maybe even stay at one that has a B&B. Website.
★ Guinness Foreign Extra Stout, Guinness Brewery, Ireland
Everyone's had a pint of Guinness or two, right? But did you know that Guinness also produces other beers beside their flagship stout? In fact, the Foreign Extra Stout is one of their best beers. For me, it far exceeds the taste and consistency of the original stout. It's more full-bodied and has a stronger roasty flavor.
Back in 1801, Arthur Guinness himself founded this recipe in order to ship his Guinness overseas via ship. To survive the long voyage, more hops were added to the beer, which preserved the beer and added a more pronounced bitterness and more unique flavors, along with a higher ABV.
VISIT: Guinness is brewed in Dublin, Ireland, at the St. James Gate Brewery. With in the huge Guinness complex is a 7-floor exhibition space called the Guinness Storehouse, that is one of the best brewery experiences you can have. It's open 7 days a week. Website.
Final Thoughts
These are just a few of our favorite beers of the world. They are all highly regarded and well-recognized beers, but best of all they can all be visited when you're on a trip in their area.
Tell us about your own favorite craft beers around the world. What beers stand out at superior to you? Now that you've got the beer, learn which beer glass is best to serve it in!
Like this post? Why not save the image to your Pinterest board to share with friends.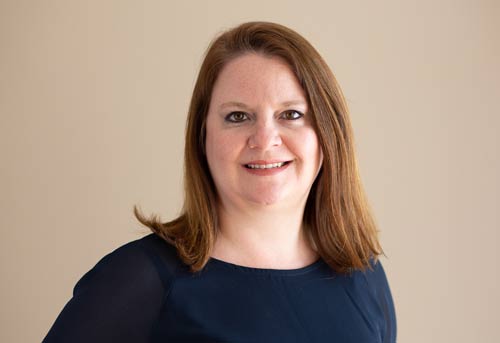 Laura is the founder and editor of the travel blogs Savored Sips and Savored Journeys. She is dedicated to sharing the best information about drinks found around the world.