Ah, beer. There's nothing better than kicking back and relaxing after a long day, with your feet up and a cold beer in the hand. Beer is one of the most popular beverages in the entire world, and it has been making serious waves in the United States, where in many cities, craft beer and microbrewing have become a way of life.
Whatever type of beer you prefer, you'll be sure to find something you love in one of the top cities for beer lovers in the United States. The craft beer movement has now made it to most U.S. cities, but we love these 8 beer cities in the United States, particularly because they were the driving force behind the expansion and are still home to some of the best breweries in the country.
For those of you looking to broaden your horizons and see more of your stunning country, a beer-based road trip would be the ideal way to explore and taste at the same time. Here's a look at 8 of the best cities for beer lovers in the United States.
Best Beer Cities in the United States
Denver, Colorado
Colorado is one of the most beautiful states in the US, and as it turns out, they also know a thing or two about brewing beer. The fact that they promoted a local microbrewer to mayor, and then governor, should tell you how seriously they take their beer.
The man in question was John Hickenlooper, who was the original founder of Wynkoop Brewing Co. It's also home to the Great American Beer Festival, which takes place over three days in October and features 800 breweries and 3800+ beers.
Local Breweries
Bend, Oregon
Bend, Oregon is home to a number of microbreweries, craft tours, bars, craft houses, and much more besides. It is considered by many to be a beer-lover's paradise, and it is well worth a visit.
In Bend, you will find a brewery for every 4500 people, so you will never need to travel very far to find quality beer. Famous for hoppy IPAs and malty porters, Bend provides more breweries per capita than anywhere else in the state.
If you're going to visit Bend for beer, you have to participate in the Bend Ale Trail beer tour, where you'll be rewarded for your efforts to visit as many breweries as possible.
Local Breweries
Portland, Oregon
Portland was one of the first contenders on the craft beer scene in the United States, back in 1984 with the opening of BridgePort Brewery (now closed) and Widmer Brothers. They have been pioneering the way for craft breweries around the world for decades.
If you travel anywhere outside the United States for craft beer, many of the people you will meet in those breweries know all about Portland and its contribution to the beer world. In terms of numbers, Portland has 70+ breweries (at time of publication). Oregon boasts a whopping 6 breweries per capita.
Local Breweries
San Diego, California
San Diego has really taken over as one of the top beer cities in the US. Every year, more and more breweries are setting up shop, and enjoying great levels of success as a result. There are now more than 150 local breweries in the county, which leads people to call San Diego Craft Beer Capital of America.
Some of the original breweries in San Diego, like Stone and Alesmith, started the trend of big bold beers that has earned San Diego some points for innovation. You will find all kinds of beer here, including ones you never knew existed, but San Diego's top style is still IPA.
The best time to visit is – well, anytime! You can visit the breweries, find tons of local brews on restaurant and bar lists, or you can plan your visit for San Diego Beer Week in November.
Local Breweries
Seattle, Washington
Seattle is well known for its abundance of craft breweries and its innovations in brewing. There are now nearly 200 breweries in Seattle that are making craft beer, and the number is growing all the time. The breweries in Seattle are divided up by neighborhood, with the top contenders having nearly 20 breweries in just a single square mile.
Locals love to spend time hanging out at the breweries on the weekends and doing beer crawls between them. Our favorite beer-centric neighborhood is Ballard, where you'll find awesome breweries like Lucky Envelope and Stoup Brewing. IPA and Pale Ales rule the scene in Seattle, where hops still reigns supreme.
Local Breweries
Grand Rapids, Michigan
Known affectionately as 'Beer City, USA' you've probably already figured out that Grand Rapids is pretty famous for its beers. Grand Rapids has previously been voted best beer scene and best beer town, so any beer lovers out there simply must schedule in a visit to this wonderful town.
With home brewing stores, breweries, pubs, beer festivals, and much more besides, Grand Rapids is a beer lover's delight. Take a tour of one of the many breweries, or see how local ingredients are used to craft some of the finest beers in the world.
Local Breweries
Boston, Massachutsetts
You've no doubt heard of a certain Samuel Adams, so you'll know that Boston is synonymous with good beer right off the bat. Boston is home to a number of bars, all offering unique beers you'd struggle to find anywhere else in the country, and dare we say, the world.
For those of you that appreciate the finer details in life, many places offer you unique glasses for every beer you sample. Boston is also home to some of the biggest names in craft brewing, like Boston Beer Company and Harpoon.
Local Breweries:
Minneapolis, Minnesota
Minneapolis is a city with a reputation for providing warm welcomes to its guests. With the fair-state brewing co-op and other similar brewing festivals in the area, Minneapolis is great for those of you looking to not only sample wonderful beers, but to actually learn how they are created.
If you sign up to become a member, you have the opportunity to work on your very own brews, whereas if you simply plan on visiting, you can enjoy countless beers on tap, whilst enjoying delicious food in the process.
Local Breweries
Conclusion
If you're a true beer lover, you will want to visit each of these cities to try their top beers and learn more about the craft. You can also check out our guide on the top beer cities to visit around the world if you like traveling for beer.
If you're a homebrewer, or thinking about getting in to homebrewing, check out our guide on how to get started and what equipment you'll need.
⇒ Learn which beer glass type you should use to serve your beer.
Like this post? We'd love for you to share it on your Pinterest board!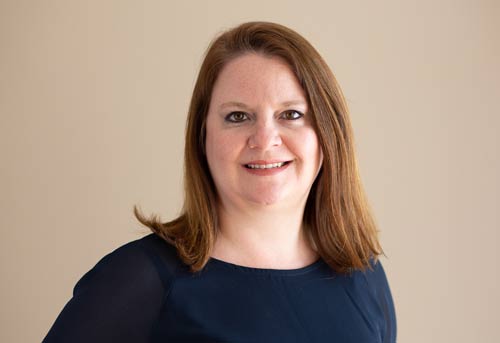 Laura is the founder and editor of the travel blogs Savored Sips and Savored Journeys. She is dedicated to sharing the best information about drinks found around the world.