Summer is the perfect season for mojitos. The icy minty perfection of a mojito is so refreshing. We're mixing up these delicious cocktails every chance we get.
To make the perfect mojito, you need a good rum. It's one of the main ingredients of this flavorful cocktail, so you should make sure it's the right type of rum, with great flavor, to compliment the drink.
Rum is made all over the world, using many different techniques, styles and forms of distillation. It's the one of very few truly universal liquors enjoyed everywhere.
There are many different types and variations of rum, and each is quite different from the other. This is what makes rum so complex and interesting, in my opinion. You can make a variety of different rum drinks, all that taste and look very different, based on the type of rum you've used.
What Type of Rum for Mojitos?
The best rum for mojitos is a light and versatile white or silver rum that won't impart an aged flavor to the cocktail, like an aged rum, like gold, will do.
White rum is one of the most popular types of rum due to its incredible versatility. White rum is a clear liquor, usually with a mild flavor and light body.
Many white rums are distilled and immediately bottled. They don't need to have a lot of complexity, and can be sold for a lower price because they aren't aged for a long period of time.
Occasionally, a while rum is aged for a year or longer, then filtered to remove the color it acquires through aging.
These types of rum are used to make favorite cocktails like mojitos, Cuba Libre, daiquiris and pina coladas.
What Brand of Rum to Use for Mojitos?
I always like to use the liquor from where the drink originates when possible. Since a Mojito originates in Cuba, it's good policy to use a Cuban rum. Unfortunately for Americans, Cuban rum is off the table, so you'll have to find an alternative.
If you live in Canada or Europe, you can fairly readily find Havana Club rum from Cuba.
Affiliate Exclusive: Take $5 off your first order + free delivery with code SAS at Saucey.com!
One of the popular brands of rum in the U.S., Bacardi, is an example of a white rum that is ideal for mojitos.
If you've ordered a mojito at a bar before, you likely know that almost all bars use the typical Bacardi Superior in their mojitos.
Bacardí Superior is a light tasting and aromatic white rum, which makes it ideal for mixed drinks, because it neither dominates nor disappears in the drink.
How to Make the Perfect Mojito
Now that you know what type of rum to use for a mojito, you just need to make one and enjoy it.
The ingredients you'll need are:
Rum
Limes
Mint
Sugar
Ice
Soda water
The tools you'll need are:
Yield:

1 cocktail
Classic Mojito
This Classic Mojito is easy to make and has the perfect ratios of mint to rum and sugar.
Ingredients
1/2 Lime cut into wedges
2 tbsp sugar
8 fresh mint leaves
2 oz white rum
2 oz soda water
Ice
Instructions
Put the lime wedges, mint leaves and sugar into a tall glass and muddle them together, releasing the juice from the lime.
Fill the glass with ice. Add the rum and stir it all together.
Fill the glass with soda water. Enjoy.
Notes
Increase or decrease the sugar to suit your tastes.
Sugar can be replaced with 1 tbsp agave syrup or 2 tbsp simple syrup.
Nutrition Information:
Yield:
1
Serving Size:
1
Amount Per Serving:
Calories:

221
Total Fat:

1g
Saturated Fat:

0g
Trans Fat:

0g
Unsaturated Fat:

0g
Cholesterol:

0mg
Sodium:

30mg
Carbohydrates:

22g
Fiber:

7g
Sugar:

10g
Protein:

3g
Pin it for later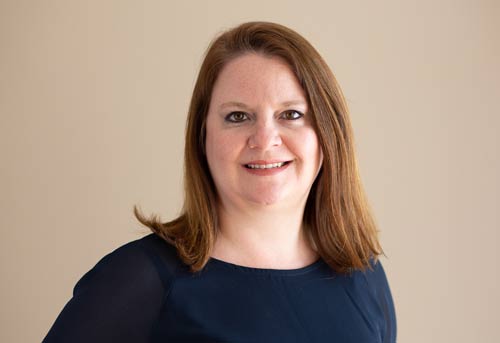 Laura is the founder and editor of the travel blogs Savored Sips and Savored Journeys. She is dedicated to sharing the best information about drinks found around the world.