If anything was necessary to get through the trials of 2020, a home bar was definitely it. Our home bar grew in volume, and it also grew up in terms of getting smarter and more sophisticated.
If you're just starting to think about how to stock your home bar, you might be a little overwhelmed with the task. What tools are needed to properly stock a home bar? How difficult will it actually be to become your own bartender at home?
You don't need a bartending license to start making wonderful cocktails at home, and you don't need a top of the line set up with every alcohol, like the bar around the corner has.
You can start your home bar with just a few key elements. We're going to lay out the bartending tools you need to get started in this post, so by the end you'll know just what to do to start setting up.
3 Main Considerations for Stocking a Home Bar
There are a few things you absolutely need to set up a home bar. Beyond those three things, you can add things as you go.
What Liquor to Stock
What Tools You Need
Glassware
Let's dive into each category.
What Liquor to Stock in Your Home Bar
The most important part of a home bar is the liquor you stock. You want this to be liquor you ENJOY drinking. Regardless of what you're being told to stock, you should really consider what you like before deciding.
I personally like to have one bottle of each of the main liquors: vodka, gin, rum, tequila, and whiskey. This gives you the best ability to make any kind of drink, so you won't be limited by selection.
Vodka is an incredibly versatile spirit that can used for quite a few different cocktails, like a Moscow Mule or a Vodka Gimlet. It doesn't have to be expensive. We go for the inexpensive Tito's or Smirnoff for mixed drinks. There are many different flavored vodkas that you can eventually stock. If you're planning to make vodka martinis, you should also stock a more expensive vodka, like Grey Goose.
Gin comes in so many different styles that it's the liquor we have the ost of in our home bar. You can get gins with more botanical aroma and flavor, like juniper, or you can get a more citrusy version. Gin & Tonic is one of our favorite drinks and we use everything from inexpensive Gordon's to the orange-flavored Seville Tanquaray.
Rum is used for great drinks like a Dark & Stormy or mojitos. However, these two drinks use different types of rum, so it's always good to stock a white rum and a dark rum. We also have a bottle of spiced rum.
Tequila is what makes a delicious margarita, so you really can't go without it. You can stock a cheaper bottle of blanco tequila for margaritas and a more expensive bottle of sipping tequila, if that's your thing. There's no need to use an expensive tequila in a margarita.
Whiskey also has many styles, each with its own distinct flavor profile and attributes. You might want to buy a bottle of whiskey for a Whiskey Sour and one bottle of Bourbon for a Manhattan or rye whiskey for a Boulevardier.
These are the main liquors that you should have on hand to adequately stock your bar. You can make all manner of drinks with just these 5 types of alcohol.
However, if you wish to take it to the next step, then here are the additional liquors and liqueurs that we recommend stocking.
Mescal
Aperol
Triple Sec or Cointreau
Kahlua
Vermouth
Cognac
Mixers
To be fully prepared, you need to stock a few mixers as well, so you can make the drinks you want.
We always keep these mixers on hand, just in case we want to mix something up on the spur of the moment.
Tonic
Soda water
Ginger beer or ginger ale
Juices
Simple syrup
Bitters
Citrus
You also need to have lemons, limes and oranges on hand to make a number of different cocktails.
Garnishes
Many cocktails call for a specific type of garnish. While it's not possible to always have these stocked, there are a few that you can keep around just in case that are longer lasting, or very versatile
Maraschino cherries
Rosemary, basil, or thyme
Cocktail olives
What Tools You Need for a Home Bar
One of the quickest ways to get all the essential tools for your home bar is to buy a cocktail set. It has everything you need and it comes with a stand or tray to organize it all.
A set like this contains most of the tools you'll need:
Cocktail shaker: Perhaps the most important piece of the set is the cocktail shaker. You just need a good sturdy shaker that won't rust.
Jigger: A jigger is the hourglass-shaped measuring tool in the set. One side of a jigger is a standard shot size and the other is a half shot (also called a pony shot). You can use the jigger to measure out the correct amount of alcohol to add to any cocktail.
Stirrer: Cocktail stirrers are long stirring stick with a paddle on the end that's really useful to stirring the cocktail.
Strainer: The strainer fits over the top of the cocktail shaker so you can pour it into the glass without the ice or other ingredients you added to the mix.
Tongs: These small metal tongs can be used to pick up ice and to move the ice or other ingredients from the glass to the shaker.
Bottle opener to quickly open bottles of beer and mixers with ease.
Cutting board: You'll need a small cutting board to slice lemon and lime or to prepare other small garnishes.
Zester or peeler: If you're planning to add garnishes to cocktails, like a citrus peel or zest, then these two implements definitely come in handy.
Ice: Unless you want to purchase ice for every cocktail you make, you're going to need a good ice tray or ice maker. Some drinks benefit from different types of ice, like crushed ice in a Moscow Mule, to a large block of ice. You can buy different types of trays for different ice shapes, if you want.
Glassware for Your Home Bar
The final element you need to get started with your home bar is the proper glassware.
This is the area where you can really go nuts and get a set of glasses for every type of drink you want to serve, but there are some basic glasses you should start with and then you can move on from there, if you wish.
Martini glasses
Martini glasses have a lot of uses in a home bar, so this is one of the first you should stock. You can serve any type of martini, manhattans, or just about any mixed drink that is served straight up.
Coupe glasses
The coupe glass used to be used for serving Champagne and can still be used for that purpose. We serve all kinds of great cocktails in these glasses, like a Sidecar or a Last Word.
Whiskey Glass (aka Rocks glass)
I think one of the most versatile glasses for your home bar is the whiskey glass. It can be used for whiskey, of course, but also for any cocktail served on ice.
High ball glass
A high ball glass is tall and skinny. It's great for frozen drinks or Rum & Coke. You can serve a gin & tonic in this glass too.
Beer Glasses
There are many different styles of beer glasses. For just about every type of beer there's a glass. Learn about the different styles of beer glasses here, if you want to pair the correct glass with the beer you're drinking.
A fun way to get a variety of glasses is to buy a set of beer glasses, like the one pictured above.
Now that you have stocked your bar you might want to host your own supper club or blind wine tasting party.
Conclusion
This articles should help you prepare a well stocked bar at home. If you just start with these basic items, you'll have a great at-home bar at the ready for whenever the moment strikes you.
Like this post? Save it to Pinterest!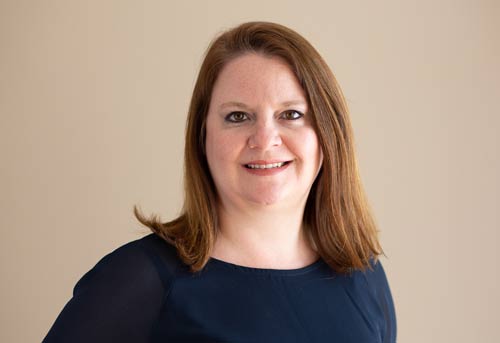 Laura is the founder and editor of the travel blogs Savored Sips and Savored Journeys. She is dedicated to sharing the best information about drinks found around the world.