London is overflowing with exciting places to drink and eat. Eating out in the capital is no longer just about food, it is an art form that requires persistence and an insatiable hunger, and an unquenchable thirst, because you'll need to be on your game constantly even to scratch the surface.
At one time it there was a saying that the British ate to live while the French lived to eat. While change was slow to come, it has firmly taken grasp and it's now impossible not to bask in London's culinary rise. Still when people think of British cuisine, fish-and-chips came to mind, a dish that actually tastes best wrapped in newspaper.
New menus evolve constantly as chefs outdo each other, creating hot spots that are all about the buzz of being there, often including a long line to get in.
We won't pretend to stay on top of the ever evolving restaurant and bar scene in London, but we do have some great recommendations for visitors to this vibrant city. We've lived in London for over 3 years now and we've spent countless hours eating our way around town. Here are the gems we can share.
While in London, be sure to check out these great London parks. You might also want to read this one-day London itinerary, which is packed full of things to do in the city.
Where to Eat Dinner in London
Everyone has their favorites. Mine might not be yours, but I am a huge fan of the restaurants I've included here. If you're looking for a great meal with atmosphere to go with it, you can't go wrong with any of these favorites.
Frog by Adam Handling
Frog is my absolute favorite restaurant in London. It's fine dining, but in a casual atmosphere. The food is incredibly good. Every bite is surprising and delicous. Must order the truffled cheese doughnuts covered in parmesan and the Mac & Cheese.
Location: 34-35 Southampton St, Covent Garden
Smokestak
There was a huge American barbecue trend in London when we arrived in 2016, but it's mostly gone away now. The one that remains is Smokestak, and for very good reason. The brisket buns and pork ribs here are insanely good. The sticky toffee pudding is the best here too. Life changing, really.
Location: 35 Sclater St, Shoreditch
Brawn
This is 100% the London dining experience you want it to be. The location is trendy and rustic, the food is exciting, and the cocktails are great. It's mostly small plates, and that's a good thing because you'll want to order one of everything.
Location: 49 Columbia Rd, Hoxton
Señor Ceviche
Ceviche and Peruvian cuisine also had its shining moment in London, but the best of them all is Senor Ceviche in Kingly Square. The food is small plates, meant to be shared. The ceviches are all very good, but the star of the show is Chifa Chicharrones and the bbq chicken leg.
Location: Kingly St, Soho
Sam Saa
There isn't a lot of good Thai food in London, but this place blows all of them out of the water. It's Northern Thai, which is different than you're likely used to. The flavors are bold and spicy. The whole fried fish is a must.
Where to Eat for Sunday Roast
Sunday roast is a serious business in London. You need to book well ahead – like 4 weeks ahead – to get a table at one of the most popular spots. We've been to many many roasts and there are a few that really stand out for us.
The Princess of Shoreditch
This is a traditional pub that is completely packed on Sundays. They have two levels – upstairs for more upscale dining, downstairs for casual drinks and food. The Sunday roast is amazing, with the best Yorkshire puddings we've found anywhere. Choose from pork belly, lamb shoulder, striploin, or vegetarian.
Location: 76-78 Paul St, Hackney
Blacklock
If you're going in a group, Blacklock is an absolute must. You can order the All In with 2 people or more, but it's really impressive with 4+ people. It's a combo of pork, lamb, and beef, piled high with all the trimmings. Best Sunday Roast Ever.
Locations in Soho, City, and Shoreditch
Smokehouse
The Sunday Roast at Smokehouse is legendary. The dining room is pretty small so you have to make reservations pretty far in advance, but it's worth it. They have the largest choice of meat options here, and the Yorkshire pudding is amazing.
Location: 63-69 Canonbury Rd, Islington
Where to Find the Best Cocktails in London
Cocktails are a specialty in London. Everyone is addicted to gin in this city. There are tons of cocktail bars that make super fancy craft cocktails.
Cocktail Trading Company
We found this bar on our first day in London, since it was just a few steps from our flat. It just took ordering one cocktail to know it was our new favorite bar in London. The cocktails are super creative in a fun and carefree way.
The menu changes frequently and so does the barware. You never know how you'll receive your drink. You might think they do this as a gimmick to make up for bad cocktails, but that couldn't be farther from the truth.
Location: 68 Bethnal Green Rd, Shoreditch
Mr. Foggs Gin Parlour
There are more than one Mr. Foggs throughout the city. Each location has a different atmosphere and charm. Mr. Fogg's Gin Parlour is my favorite, but the others are just as fun. The lounge is spread out over a couple of floors and you have to wait for your specified time to get in, reminiscent of a speakeasy. There are pages and pages of cocktails and gins to try.
Location: 1 New Row, Leicester Square
City of London Distillery
One of the best gin distilleries you can visit in the City of London, it's also a pretty cool location to sit and drink on a rainy day. You can take a tour and even mix your own gin here, but we like to just get some cocktails made with their signature gin.
Location: 22-24 Bride Ln, London
The London Gin Club
Our favorite gin bar to take out of town guests to is The London Gin Club. It's located right in the middle of Soho. And it has the perfect atmosphere for a London bar. Their gin list is extensive and you can also choose your tonic and garnish. They also have really good steak and ale pie to go along with it.
Location: 22 Great Chapel St, Soho
Swift
Swift is one of the best cocktail bars in London. It's run by a pair who also own two other great cocktail bars, Nightjar in Old Street and Oriole in Clerkenwell. There are two distinctly different bars here – the Upstairs Bar and the lounge downstairs.
Upstairs is a small casual place for a happy hour cocktail and nibbles. Downstairs is a Whiskey bar. The must try here is their signature Irish Coffee.
Location: 12 Old Compton St, Soho
CONCLUSION
These are just a few of our favorite places to eat and drink in London. There are lots of others, but these are the standouts. You will love your time in London if you add these great places to your itinerary.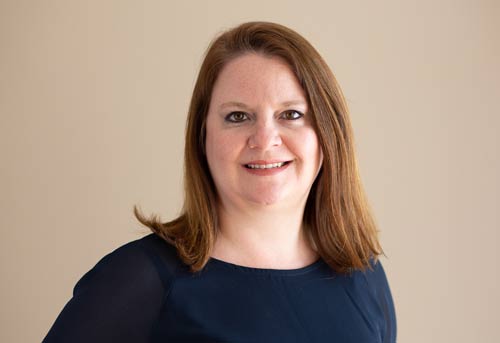 Laura is the founder and editor of the travel blogs Savored Sips and Savored Journeys. She is dedicated to sharing the best information about drinks found around the world.