Rum and coconut are a classic flavor combination that instantly evokes warm weather, tropical beaches, and seaside vacations. Who doesn't want to be there right now? I sure do. But if you can't be, the fastest way to invoke the easy, breezy feeling is with a coconut rum cocktail.
While elaborate rum cocktails like piña coladas and mojitos may be crowd-pleasing poolside favorites, sometimes the best drinks are the simplest. With just 2 ingredients, you can make easy coconut rum drinks that will transport your tastebuds right to paradise.
» Learn more about drinking and enjoying rum in this guide (p.s. there are cocktail recipes too!)
In this blog post, we'll explore 8 delicious coconut rum cocktail recipes with only 2 ingredients each. Read on for tips, tricks and simple recipes to create your own island oasis, no plane ticket required!
Looking for more? We've got it!
Tips for Making Coconut Rum Cocktails
Tailor the drink to your taste by adjusting the rum to mixer ratio. Use more mixer for a lighter drink or more rum for a stronger cocktail.
For added tropical flavor, garnish with fruit like pineapple, mango, berries or a lime wedge.
Use coconut water instead of plain water or soda to intensify the coconut notes.
Rim half the glass with coconut flakes or sugar to make it extra decadent.
Shake or stir with ice to properly chill and dilute the drinks.
Consider blending with ice for frozen piña colada-style cocktails.
2-Ingredient Coconut Rum Cocktails
Coconut rum is a versatile liquor that pairs well with many mixers to create simple yet delicious cocktails. With just two ingredients, you can whip up some easy and refreshing drinks with coconut rum right at home.
Piña Colada for Two
No cocktail says "tropical vacation" quite like a piña colada. This simplified 2-ingredient version perfectly blends the rich flavors of coconut and rum for a drink that feels indulgent, yet takes just seconds to mix up.
Ingredients:
1 cup cream of coconut
1/2 cup coconut rum
Instructions:
Fill a cocktail shaker halfway with ice, then add the cream of coconut and rum. Shake vigorously until well blended and frothy. Strain into 2 cocktail or hurricane glasses filled with fresh ice. Garnish with pineapple wedges or maraschino cherries if desired.
For an even easier method, mix the ingredients in a blender with 1 cup of ice until smooth. Pour into glasses and enjoy!
Coconut Rum Sunset
With just a few ingredients, this drink looks like a brilliant island sunset in your glass. The orange juice provides a touch of natural sweetness that complements the coconut rum beautifully.
Ingredients:
2 parts coconut rum
1 part orange juice
Instructions:
Fill a cocktail shaker with ice, then pour in the coconut rum and orange juice. Shake well and strain into a chilled hurricane glass filled with fresh ice. Garnish with an orange slice.
For a thicker, smoother texture, blend ingredients with 1/2 cup ice in a blender until frothy.
Lemon Coconut Martini
This bright citrusy martini cocktail mixes zesty lemon with sweet coconut for a drink that's as refreshing as an ocean breeze. The lemon juice adds just enough tartness to balance the rich rum and coconut.
Ingredients:
2 ounces coconut rum
1 ounce fresh lemon juice
Lemon wedge for garnish
Instructions:
Combine rum and lemon juice in a cocktail shaker filled with ice. Shake vigorously until chilled. Strain into a martini glass. Garnish with a lemon wedge.
For a sweeter flavor, use a flavored or cream liqueur in place of the lemon juice. Try coconut, orange, or pineapple liqueurs for a tasty tropical twist.
Coconut Colada Shake
Craving an indulgent coconut milkshake with grown-up rum flair? This 2-ingredient cocktail shake delivers! With just coconut ice cream and rum, you'll feel like you're sipping a cold piña colada from a beachside cabana.
Ingredients:
1/4 cup coconut rum
1-1/2 cups coconut ice cream
Instructions:
Place rum and ice cream in a blender. Blend until smooth and frothy, about 30 seconds. Pour into a chilled glass. Garnish with toasted coconut flakes, maraschino cherry or paper umbrella if desired.
For added decadence, use coconut whipped cream instead of ice cream. Or add 1/4 cup milk for a lighter, creamier texture.
Coconut Rum Iced Coffee (warning: 3-ingredients here!)
Love the taste of coconut in your coffee? This creamy cocktail-inspired iced coffee drink blends rum's robust flavor with sweet coconut and strong coffee for an indulgent treat. It's a perfect afternoon pick-me-up!
Ingredients:
1 cup strong-brewed coffee, chilled
1/4 cup coconut rum
1/4 cup cream of coconut
Whipped cream for topping
Instructions:
In a blender, combine coffee, rum and cream of coconut with a handful of ice. Blend until smooth. Pour into a tall glass and top with whipped cream.
For a mocha flavor, add 2 tablespoons of chocolate syrup. Or top with chocolate shavings or cocoa powder instead of whipped cream.
Piña Pineapple
The piña colada is a classic coconut rum cocktail that transports you to the tropics with each sip. It's typically made with rum, cream of coconut, and pineapple juice. But you can simplify it into a delicious two-ingredient drink using just coconut rum and pineapple juice.
Ingredients:
2 oz coconut rum
4 oz pineapple juice
Instructions:
Fill a cocktail shaker with ice cubes. Add the coconut rum and pineapple juice. Shake vigorously for 10-15 seconds until well chilled. Strain into a chilled cocktail glass. Garnish with a pineapple wedge or maraschino cherry if desired.
Coconut Rum and Cola
If you like the flavor combo of rum and cola, try this easy twist using coconut rum for a tropical flair. The spiced coconut notes pair perfectly with the crisp, fizzy cola.
Ingredients:
2 oz coconut rum
4-6 oz cola
Instructions:
Fill a highball glass with ice. Add the coconut rum. Top with cola and give it a brief stir. Garnish with a lime wedge.
Coconut Rum and Cranberry Juice
For a refreshing cranberry and coconut combo, mix up this pretty pink cocktail. The tart cranberry juice balances out the sweet coconut rum beautifully.
Ingredients:
2 oz coconut rum
4 oz cranberry juice
Instructions:
Fill a highball glass with ice cubes. Pour in the coconut rum and cranberry juice. Give it a quick stir. Garnish with a lime wheel.
Coconut rum's versatility lends itself to being mixed into all sorts of easy 2-ingredient drinks beyond the classics. The simple recipes above are a great starting point for making tasty cocktails at home with minimal effort and ingredients.
Just add coconut rum to your favorite juices, sodas or other mixers and enjoy these breezy island-inspired drinks. With the right blend of flavors, you can craft a perfect simple cocktail highlighting the coconut rum.
Like this post? We'd love for you to save it to your Pinterest board to share with others! FOLLOW US on Pinterest, Instagram, Facebook for more great recipes! If you made it, post a pic on Instagram and hashtag it #savoredsips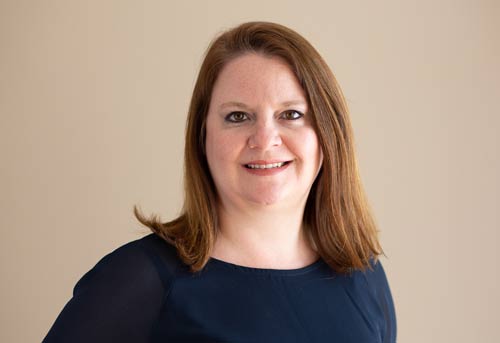 Laura is the founder and editor of the travel blogs Savored Sips and Savored Journeys. She is dedicated to sharing the best information about drinks found around the world.