With their bright hues and potent herbal flavors, Campari vs Aperol have become iconic Italian aperitifs synonymous with sharp, somewhat bitter, sophisticated flavors. But what exactly sets these two liqueurs apart?
While related, Campari and Aperol have distinct differences in taste, color, origin, alcohol content, cost, and how they're best used in cocktails. Read on for a thorough comparison of two of Italy's most famous aperitifs.
What is an Aperitif?
An aperitif is an alcoholic beverage, usually a wine or a liqueur, that is served before a meal to stimulate the appetite. It is often served with small snacks or appetizers and is designed to whet the appetite and prepare the palate for the meal to come.
Aperitifs are a popular tradition in many European countries, particularly in France and Italy, and are often enjoyed in social settings with friends and family. Both Campari and Aperol are considered very popular aperitifs in Italy.
Campari vs Aperol: What's the Difference?
Taste
Campari is known for its assertive, punchy flavor profile. It has robust bitterness with earthy herbal, citrus, and fruit notes from a secret blend of herbs, spices, bark, flowers, and fruit. The bitterness takes center stage and is balanced by subtle hints of sweetness.
If you're not a fan of bitter flavors, you likely will find Campari to be too overpowering for you. I have a hard time drinking it on its own, and even find it too bitter when mixed into cocktails.
Aperol has a much milder, approachable flavor. While it retains some of Campari's characteristic bitterness, it's tempered by pronounced sweet and tart orange notes. The result is a lighter, fruitier profile with less herbal complexity.
Color
The rich, saturated hues of Campari and Aperol are visual markers of their intensity. Campari's distinctive crimson color comes from natural dye extracted from crushed cochineal insects.
I know that sounds a little gross. Cochineal insects are small parasitic insects that live on cactus plants in parts of Central and South America. They are often harvested and dried to produce a red dye called carmine or cochineal extract, which is used as a natural food and fabric coloring agent.
They have been used as a food coloring agent for centuries and are considered safe to consume (unless you have a rare allergy). Maybe I shouldn't have told you that! Now all you'll think about when drinking Campari is insects!
Aperol's orange hue is lighter than Campari's, with a bright orange-red color derived from ingredients like rhubarb and cinchona bark. Fun fact, cinchona bark is used to make tonic water.
Origin
Campari was invented in 1860 by Gaspare Campari in the Italian town of Novara. It was originally called Bitter all'Uso d'Holanda, or "bitter in the Dutch style." Production of Campari began in 1904 in Milan, Italy.
In 1919, the Barbieri brothers launched Aperol in Padua using a base of rhubarb and other botanicals. It was modeled after Campari, but designed to have lower alcohol and a lighter, easier-drinking flavor. If you've had an Aperol spritz, you already know about the fruity sweetness it delivers.
Alcohol Content
Campari packs a bigger punch than Aperol in alcohol content too, ranging from 20.5% to 25%, depending on the country where it's purchased. This level of ABV is comparable to other liqueurs like Triple Sec or Cointreau. This allows its herbal, bitter notes to shine.
Comparatively, Aperol clocks in around 11% ABV, resulting in a lower alcohol, more approachable profile.
Cost Comparison
A 750 ml bottle of Campari costs around $30 in the US, while Aperol sells for roughly $20. Though its more complex flavor comes at a higher price, Campari's bold style means a little goes a long way in cocktails.
Aperol's lighter profile lends itself to bigger pours, making the cost difference between the two less significant. That doesn't really matter to those of use who only wanted to make Aperol Spritz's though, now does it.
Cocktails to Make
Both Aperol and Campari are used as a base for cocktails and mixed drinks. They make some pretty unique drinks, due to their style, color, and versatility. Of course, you can also just enjoy them on their own as an aperitif or digestif, but they are most commonly used in cocktails like a Negroni or Aperol Spritz.
Here are a few popular cocktails to try at home.
Negroni
The Negroni is likely the most famous cocktail featuring Campari. This iconic Italian bitter boasts equal parts gin, Campari, and sweet vermouth. Campari's bitterness stands up to the gin in this strong, spirit-forward drink.
Ingredients:
1 oz gin
1 oz sweet vermouth
1 oz Campari
Garnish: Orange peel
Aperol Spritz
An Aperol Spritz highlights Aperol's refreshing qualities mixed with prosecco and soda water. The Sprite cuts the syrupy sweetness while the bubbly prosecco enlivens the fruity flavors.
Ingredients:
3 oz Prosecco
2 oz Aperol
1 oz soda water
Garnish: Orange slice
Americano
Light Aperol shines when mixed with bitter Campari in the Americano, made with equal parts Campari, Aperol and sweet vermouth then topped with soda water. The interplay between the two amaros creates an intriguing flavor profile.
Ingredients:
1 oz Campari
1 oz sweet vermouth
Club soda
Garnish: Orange slice
Boulevardier
The Boulevardier subs bourbon for gin in a Negroni template, which allows Campari's herbal aspects to shine alongside vanilla notes from the whiskey and fruitiness of sweet vermouth.
Ingredients:
1 1/2 oz bourbon
1 oz sweet vermouth
1 oz Campari
Garnish: Orange peel
Milano-Torino
Think of this cocktail as a Negroni topped with prosecco. Gin, Campari and vermouth are freshened up by the addition of sparkling wine in this festive Italian cocktail.
Ingredients:
1 1/2 oz Campari
1 1/2 oz sweet vermouth
Orange twist for garnish
Venetian Spritz
An Aperol spritz riff, this mixes Aperol with prosecco, elderflower liqueur, and soda water for a floral, fruity sipper that's tres chic.
Ingredients:
3 oz Prosecco
2 oz Aperol
1 oz soda water
Orange slice for garnish
Frequently Asked Questions
Can Campari and Aperol be used interchangeably in cocktails?
While Campari and Aperol are both used in cocktails, they have different flavor profiles and cannot be used interchangeably in all recipes. Campari is best used in cocktails that call for a bitter flavor, while Aperol is better suited to drinks that require a sweeter taste.
Which is more popular, Campari or Aperol?
Campari and Aperol are both popular Italian liqueurs that have their own unique fan bases. Campari is more widely known and has been around longer, while Aperol has gained popularity in recent years due to its lighter, fruitier taste and its use in popular cocktails like the Aperol Spritz. Ultimately, the choice between Campari and Aperol comes down to personal preference and the specific cocktail being made.
Is Aperol or Campari better for a negroni?
Campari is the traditional ingredient used in a Negroni cocktail, and it's what gives the drink its signature bitter flavor. However, some people prefer a lighter, fruitier taste in their Negroni, and may choose to substitute Aperol for Campari. While Aperol will give the drink a different flavor profile, it can still be a delicious and refreshing take on the classic Negroni.
The Final Takeaway
With their shared Italian roots, it's easy to confuse Campari and Aperol. Side by side, the differences become clear. While Campari's bold, bitter intensity stands up on its own, lighter Aperol shines when blended in bright, effervescent spritzes.
The next time an Italian bitter is called for, consider the flavors you want and whether Campari or Aperol will work best. With their unique but complementary profiles, having both liqueurs on hand can elevate any home bar.
The Classic Moscow Mule has a very good balance of sweet, sour, spicy, and boozy, but watch out…they go [...]
Read More
Like this post? We'd love for you to save it to your Pinterest board to share with others! FOLLOW US on Pinterest, Instagram, Facebook for more great recipes! If you made it, post a pic on Instagram and hashtag it #savoredsips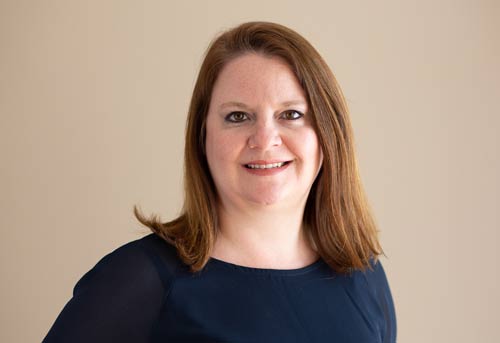 Laura is the founder and editor of the travel blogs Savored Sips and Savored Journeys. She is dedicated to sharing the best information about drinks found around the world.