Mexico is a country with a strong food and drink culture. It's positively brimming with wonderful drinks to try and new tastes to discover. We've collected this list of 11 most popular drinks in Mexico that you really have to try when you visit.
While we all know about tequila, many people have never heard of or tried its smoky counterpart, Mezcal. You've definitely heard of a margarita – and no doubt made a margarita at home – but have you heard of a Michelada?
⇒ Try one of these delicious mezcal cocktails. They're smokin'!
Mexican Drinks to Try
When you're in Mexico, keep an eye out for these most popular drinks in Mexico, that range from liquor to beguiling cocktails and craft beers.
Tequila
Tequila is a product of Mexico that can be found just about anywhere in the world. You've likely tasted, sipped, or done shots of tequila already, but the joy of tasting Tequila in Mexico is the sheer variety of brands you can try. Thus, finding a tequila bar when visiting Mexico is an absolute must.
Tequila is made from the blue agave plant – a cactus with long spiky leaves – that has a bulb in the center called a piña. The piña is harvested, baked and juiced. Then the juice is fermented with yeast in barrels to make tequila.
This distilled liquor is primarily made in and around the city of Tequila, thus its name. And since the blue agave plant is native to Mexico, it is a truly Mexican liquor that isn't produced elsewhere.
Mezcal
Mezcal is one of the most traditional drinks you'll find in Mexico. Mezcal is an agave liquor – like tequila – but there are many popular types of agave used for mezcal, like espadin and tobala.
Another difference between tequila and Mezcal, is that the "piña", or heart of the agave, is roasted in elaborately constructed wood-fired pits underground. Then, it is twice distilled in small batches to preserve the quality.
The small batches are put in either clay or copper pots. Clay pots will lend an earthy flavor while copper pots give it a smoother taste and is the preferred method for high-end mezcal distilleries.
Read all about Mezcal and find out what makes it so unique.
Paloma
The paloma is perhaps Mexico's most popular cocktail, even more so than the Margarita. It's made with tequila blanco, grapefruit juice or soda, and lime juice.
To make this sometimes bitter drink more palatable, you'll often find it made with grapefruit Jarritos (see below for more info on this popular soda), which makes it much sweeter.
A paloma makes a great summer drink, which is probably why it's so popular in Mexico where resorts are as ubiquitous as hot weather.
Margarita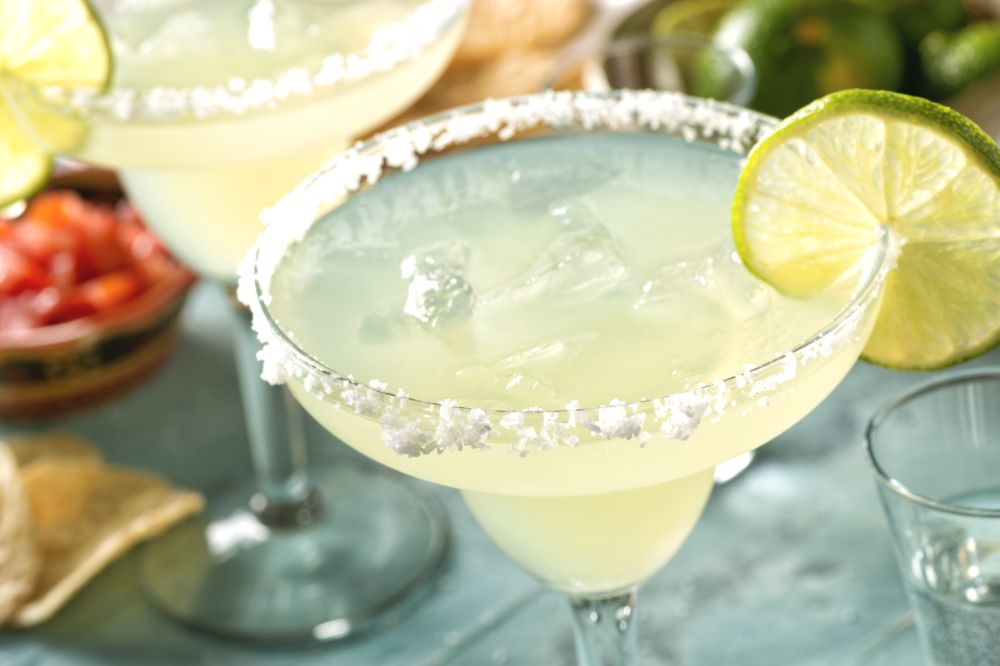 Margaritas are also incredibly popular around the world. Thank you Mexico for your contributions to drinking culture. This cocktail might be more popular in the U.S., but it plays second fiddle to the Paloma in Mexico. It is believed that this delicious libation was crafted in a bar in 1942 in Chihuahua, Mexico.
What you'll need to make a delicious margarita is tequila, lime, orange liqueur like Cointreau, and simple syrup (if you like it sweet). The glass is often rimmed with salt for an extra flavor profile.
Try one of our variations: Watermelon Margarita | Mango Mezcal Margarita
Michelada
If you love a Bloody Mary, then a Michelada is going to be your new go-to drink in Mexico. It's made with many of the same ingredients as a Bloody Mary.
The major difference between the two is the use of beer in place of vodka. Mix together beer, lime juice, spices, hot sauce, tomato juice, rim the glass with some seasoned rim salt and you're all set.
Chelada
A lot of people say this is similar to a Michelada, but it's really not. In fact, this is a very easy to make beer cocktail that really isn't a "cocktail" by definition. The only ingredients are beer and lime juice.
There are, of course, many variations of a Chelada, but the idea is for it to be a very refreshing drink for a hot day in the Mexican sun. The lime juice give it just a bit of brightness and acidity, complimenting the Mexican lager.
Beer
There's really no need to add lime to your beer in Mexico. It's already incredibly light and refreshing. The biggest brand of Mexican beer that's well known in the United States is Corona. Everyone's had a bucket of Corona with lime wedges stuck into the top.
But there are many many other brands of beer in Mexico, including the mega brands Tecate, Modelo, Dos Equis, and Sol. These are just the mass commercial beers, though. There are hundreds of craft breweries all over Mexico that are making their own amazing beers. When visiting Mexico, it's a great opportunity to stop by some of those small producers.
Mexican Coke
Is there really a difference between regular Coca Cola and the version we all lovingly refer to as Mexican Coke? It's really just Coke that is produced in Mexico, "hecho en Mexico".
The main difference in the production style that makes Mexican Coke appealing is how it is sweetened. Mexican Coke is sweetened using cane sugar, while the U.S. version is most typically made with high fructose corn syrup as a sweetener.
Wine
You might not know it, but Mexico produces wine. The main grape growing region in Mexico is in Baja California, which produces 75% of the wines of Mexico.
There are nearly 120 wineries operating in this area and most of the wine produced that you can drink outside of Mexico comes from here. There is a Ruta del Vino (wine route) that you can follow to visit nearly 50 of the wineries that are located only 15+ miles from the U.S. border.
Some of the main grape varietals you'll find in this area are chenin blanc, chardonnay, sauvignon blanc, viognier, grenache, tempranillo, dolcetto, syrah and petite sirah.
Mexican Horchata
Horchata is a popular Mexican drink that tastes a lot like a spiced milk, but is actually made by soaking white rice in water. Yes, it's a white rice milk.
If you've had this before, perhaps in Spain, there are some differences between them. The biggest being that horchata in Spain is made by soaking tiger nuts, rather than rice.
This popular Mexican drink is flavored with cinnamon and is sweetened with granulated sugar.
Jarritos
You've likely seen this soda brand in the U.S., seeing how it's the #1 selling Mexican soda here, but it's also a very popular drink in Mexico and you'll be able to find it in many different flavors that you'll likely find in the U.S.
Created in the 1950s, Jarritos became quite popular and expanded into 11 flavors, including pineapple and mango, which are just the tropical flavors you want while in Mexico. The soda is quite sweet, so be ready for a tooth-chilling experience!
CONCLUSION
With so many great things to drink in Mexico, you'll be trying lots of different drinks while you're there. Immerse yourself in the culture and order whatever drinks spark your interest on the menu.
LIKE THIS POST? WHY NOT PIN IT?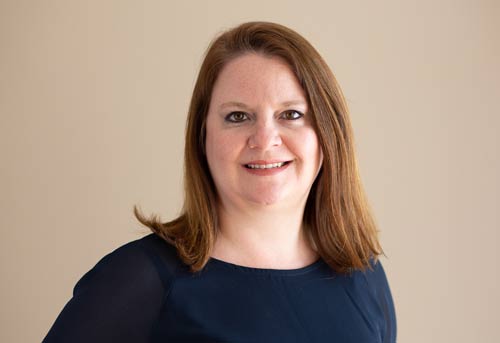 Laura is the founder and editor of the travel blogs Savored Sips and Savored Journeys. She is dedicated to sharing the best information about drinks found around the world.