This recipe was first published on A Food Lover's Kitchen.
The key to an outstanding Spicy Bloody Mary Cocktail is the perfect blend of hot sauce, celery salt, and pepper.
You might think a Bloody Mary is all about the tomato juice, and while using a quality tomato juice is very important, it's not the star of the show. In fact, even if you're not a fan of drinking tomato juice, you'll probably still love a good bloody mary, with the right spices.
Bloody Mary Spices
One of the most important ingredients in a bloody mary is the spices. These flavors give a strong boost to the tomato juice and really bring it alive. Try this spice mix that you can buy on Amazon.
You can mix up your own spices as well. If you want to get creative, we recommend giving these Bloody Mary spices a try. They contain the perfect blend of spices for a Bloody Mary, so all you have to do is add it to your drink and stir.
Here are four different spice varieties, which gives plenty of options for your next brunch.
Mary: Pimenton, celery seeds, pepper, salt, and spices. Best mixed with vodka.
Maria: Green chilies, cilantro, chipotle, salt, and spices. Best mixed with grapefruit juice and tequila.
Marion: Juniper berries, cardamom, coriander, salt, and spices.
Marlene: Caraway seeds, anise, orange, salt, and spices.
Salt Rim for a Bloody Mary
After the spices, the second most important part of a good spicy Bloody Mary is the salt rim. You don't want to use just any old salt for the rim, because it'll be too overpowering.
You can purchase a rim salt, like this Bloody Mary Salt on Amazon. It's made with coarse flake salt, paprika, ground celery seed, cayenne pepper, chili powder, oregano, cumin seeds, garlic powder, cayenne powder, dehydrated garlic, dehydrated onion, black pepper, dried lemon peel, dried orange peel, citric acid, natural flavor, parsley, beet root powder.
I really like this bacon rim salt. We use it for our wildly popular Oaxacan Mezcal cocktail.
This Bloody Mary Salt can also be used to make a batch of roasted nuts or vegetables, or rub it onto a chicken before you slide it into the oven, or toss it with popcorn. It's savory and a little spicy (and we think it's pretty good on everything).
Bloody Mary Garnishes
If you're serving these for brunch, you absolutely must have garnishes. I'm sure you've seen those outrageous Bloody Mary bars at restaurants. They even include things like mini-burgers to top their Bloody Marys.
We never get that crazy, but really you can top your drink with whatever you want. A must-have is celery stalks. It serves as a stirrer, but it also imparts celery flavor into the drink, which is oh so good.
Other garnishes we love are:
Pepperoncini
Pickle spears
Bacon (especially black-pepper coated)
Shrimp
Green olives
Lemon slices
You'll need skewers for some of the garnishes. I think it's easiest to use a 10" or 12" wooden skewer and thread the garnishes onto the skewers to put into the drink.
There are so many cute reusable cocktail picks though. These are a great way to add garnish to your Bloody Mary, and other cocktails too.
Yield:

2 cocktails
Spicy Bloody Mary Cocktail
The key to an outstanding Spicy Bloody Mary Cocktail is the perfect blend of hot sauce, celery salt, and pepper.
Ingredients
Savory salt for the rim of the glass
1 1/2 cups tomato juice
1 1/2 tbsp fresh lemon juice
1 1/2 tbsp dill pickle juice
1/2 tbsp horseradish
1/2 tbsp Worcestershire sauce
1/2 tsp hot sauce
1/4 tsp pepper
1/8 tsp celery salt
1/8 tsp cayenne pepper optional
1 cup vodka
Garnishes: celery lemon, bacon, pickle,
Ice to serve
Instructions
To prepare the highball glass, rub a lemon wedge around the rim. Pour some rim salt onto a flat plate or dish. Roll the rim of the glass in the rim salt to coat. Put ice cubes in the glass (if desired).
Mix together the remaining ingredients in a cocktail shaker with ice. Shake until cold. Strain into the highball glass.
Garnish as desired.
Notes
For nutrition calculation: garnishes add extra calories to this drink, depending on what you add
Recommended Products
As an Amazon Associate and member of other affiliate programs, I earn from qualifying purchases.
Nutrition Information:
Yield:
2
Serving Size:
1
Amount Per Serving:
Calories:

408
Total Fat:

7g
Saturated Fat:

2g
Trans Fat:

0g
Unsaturated Fat:

4g
Cholesterol:

17mg
Sodium:

1663mg
Carbohydrates:

17g
Fiber:

3g
Sugar:

9g
Protein:

8g
Like it? Share it on Pinterest!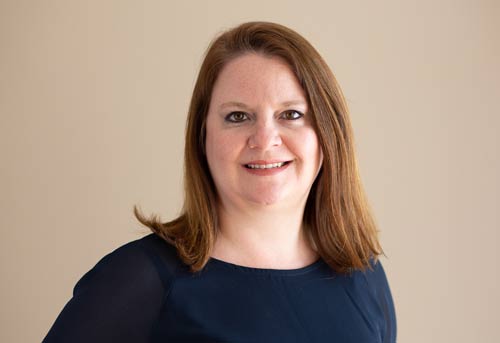 Laura is the founder and editor of the travel blogs Savored Sips and Savored Journeys. She is dedicated to sharing the best information about drinks found around the world.