The gorgeous deep red color of a blood orange makes such a beautiful simple syrup that you can use in all kinds of cocktails, cakes, and desserts.
» Try one of these Blood Orange Margaritas and 10 Creative Simple Syrup Recipes.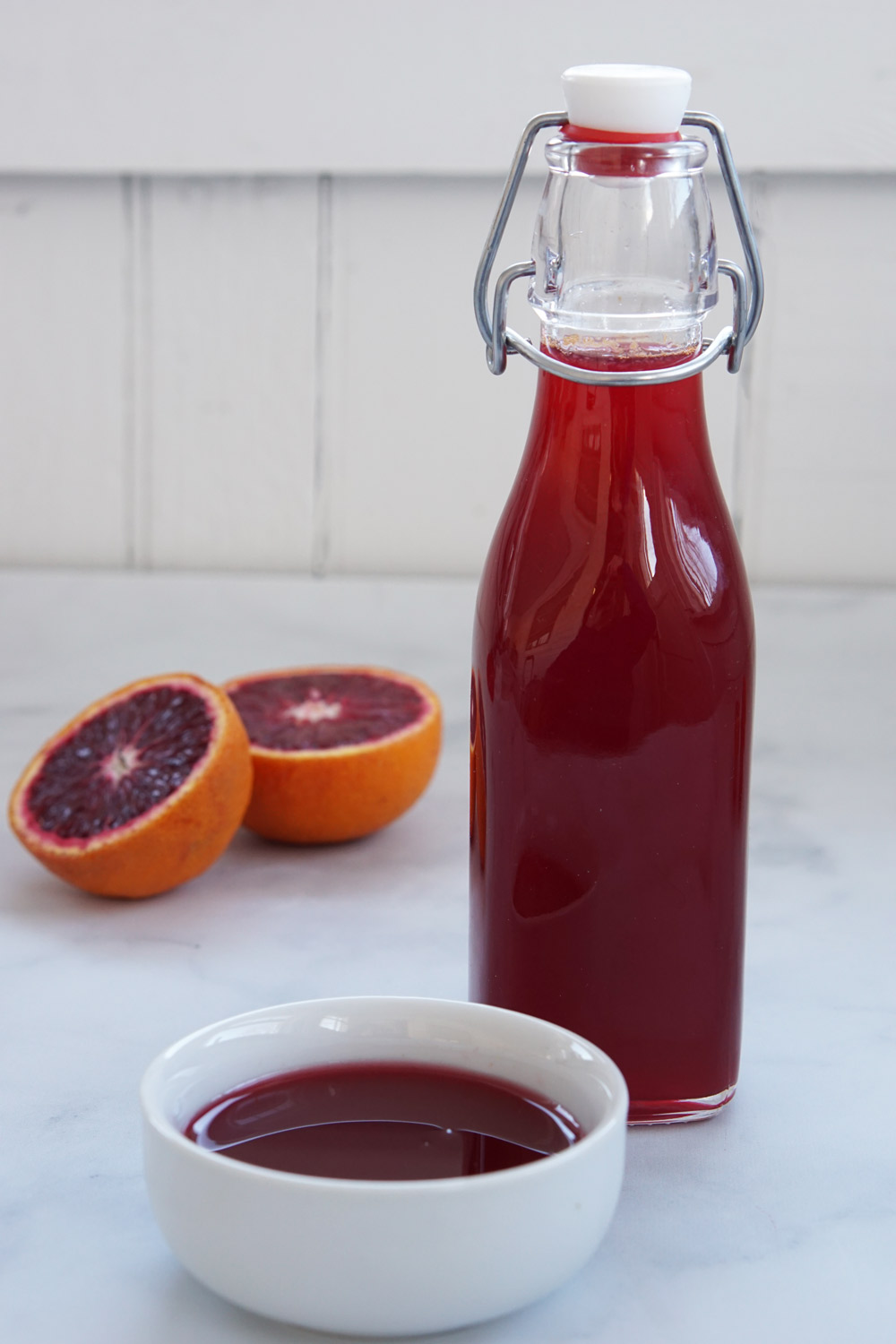 Simple syrup is a 50/50 mix of sugar and water, dissolved down into a syrup that's slightly thick and quite sweet. The addition of blood orange juice to the mix gives the syrup a lovely citrus aroma and flavor.
We use it to flavor our cocktails, especially this Blood Orange Old Fashioned that is to die for. The bright orange flavor in this syrup gives such a boost to whatever you put it in, not to mention the gorgeous color. Use it to make blood orange Italian sodas for a fun non-alcoholic drink. It's worth taking the extra few minutes to make the syrup.
What Is a Blood Orange?
Blood oranges are a citrus fruit similar to an orange. They have a slightly tougher skin and unique flavor. The flesh can range from orange to pink to dark crimson red. The flavor is described as raspberry-like, sweeter, and less acidic than a regular orange.
Ingredients You'll Need
As you can imagine, this cranberry simple syrup is made with very few ingredients. In fact the only things you need are:
Granulated sugar
Water
Blood oranges – These oranges are in season from December through April.
If you want to cut down on the sugar, you can use a sugar substitute with no carbs and very few calories. I like allulose or Erythritol as a sugar substitute, although both are only about 70% as sweet as sugar, so you'll have to add a bit more to the mix for the same sweetness.
For the blood oranges, you just need to juice them and you can use some of the zest as well to give even more citrusy flavor to the syrup.
How to Make Blood Orange Simple Syrup
Start by juicing the oranges. It will take about 4 medium oranges or 6-8 small oranges to make a cup of juice. Strain out the pulp by pouring it over a fine mesh strainer.
In a pot over medium-high heat, stir together the water, sugar, and blood orange juice and let it come up to a boil, stirring to dissolve all the sugar.
Turn the heat to low and let the liquid simmer until it's slightly thickened, about 20 minutes.
Remove the pot from the heat and let it cool completely.
I like to cool it for about 30 minutes on the counter, then transfer it to the refrigerator to fully chill. It's best to use it in your cocktails when it's very cold, so it doesn't melt the ice too quickly.
How to Store Blood Orange Simple Syrup
After the syrup has cooled completely, you can store in a clean air tight container in the refrigerator for up to 2 weeks. It might go off sooner than that, so keep an eye on it. It turns cloudy or starts to show signs of mold, you shouldn't use it.
How to Use It
You can use blood orange simple syrup for a number of different cocktails or drinks. We add it to margaritas, martinis, and Moscow mules. It goes really well with Bourbon, so we make a lot of Blood Orange Old Fashioned cocktails with it. You can also add it to your tea or coffee. Yum.
Another way to use simple syrup is in cakes. You can add it to your chocolate cake batter to give it a little extra flavor. You can drizzle it over pancakes or waffles, or pour it over ice cream.
Like this post? We'd love for you to save it to your Pinterest board to share with others! FOLLOW US on Pinterest, Instagram, Facebook for more great recipes! If you made it, post a pic on Instagram and hashtag it #savoredsips
Yield:

1 Cup
Homemade Blood Orange Simple Syrup
The gorgeous deep red color of a blood orange makes such a beautiful simple syrup that you can use in all kinds of cocktails, cakes, and desserts.
Ingredients
1 cup water
1 cup sugar
2 medium blood oranges
Instructions
Juice the oranges. Strain the juice through a fine mesh strainer to remove the pulp and seeds.
In a saucepan, combine the water, sugar, and blood orange juice. Bring just to a boil over medium high heat, stirring to dissolve the sugar.
Reduce the heat to low and allow the liquid to simmer for 20 minutes, allowing it to thicken slightly. Cool completely before using.
Pin it for later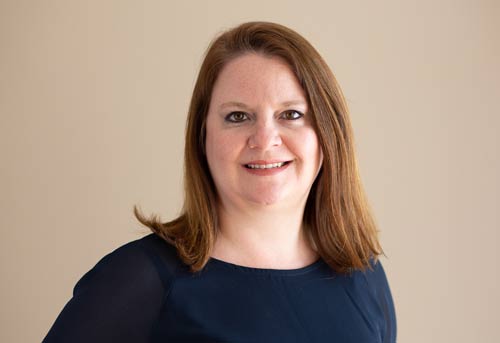 Laura is the founder and editor of the travel blogs Savored Sips and Savored Journeys. She is dedicated to sharing the best information about drinks found around the world.