This Blackberry Simple Syrup can be used to make many different drinks, from cocktails like a Chambord Spritz to delicious Blackberry Iced Tea.
» If you like this homemade syrup you will want to try our Orange Simple Syrup and 10 Creative Simple Syrup Recipes.
This syrup is very versatile. We've used it to pump up the flavor of many of our favorite beverages. It's amazing in lemonade and iced tea. But at our house, the main purpose of this blackberry simple syrup is cocktails.
Making blackberry simple syrup, or any type of berry syrup, is quite easy. It involves only three ingredients: berries, water, and sugar.
The outcome is this beautiful deep purple liquid that is like liquid sunshine. The blackberry flavor is so concentrated, and the color is gorgeous.
How Much Sugar to Use
My main gripe about simple syrup is just how much sugar goes into it. A lot of recipes call for the same amount of blackberries as sugar. That's something like one cup of blackberries to one cup of sugar. Um… that's a LOT of sugar. The syrup will be really super sweet if you use that ratio.
So, I always recommend half that amount of sugar. Doing it this way will ensure you're getting lots of blackberry flavor, but your teeth aren't falling out due to sugar overload.
If you want it to be super sweet – to adequately sweeten homemade blackberry lemonade, for instance – you may need to increase the sugar. Start with half a cup and add more, if you find it necessary.
Don't fret if you're on a low-sugar diet. You can substitute the sugar with allulose, erythritol, or swerve. I make it with allulose when I'm on a keto diet. That's the best substitute for me because it's a 1:1 replacement for sugar. Erythritol and Swerve both have their own "sweetness level" so you'll have to experiment with how much to put in.
Steps to Make Blackberry Simple Syrup
Step 1
Put the blackberries, water and sugar into a small saucepan over medium heat. Bring it to a boil.
As the liquid heats and boils, the blackberries will pop and the liquid will become darker from the pigment in the skins of the berries. Let it simmer at a low boil for about 15 minutes. It should be really dark and slightly reduced.
Step 2
Pour the contents of the saucepan slowly into a fine mesh strainer to separate the liquid from the solids.
Use the back of a spoon to press the liquid gently through the skins. You can use the remaining skin and pulp for something else, if you want.
Step 3
Now that you have just liquid, allow it to cool down completely, then you can chill it in the refrigerator. It should always be thoroughly chilled before using.
Storing Blackberry Simple Syrup
This recipe makes about 8 servings of 1 ounce each. It's unlikely you'll be using that much all at once, unless it's for a party or a large pitcher of lemonade. So it's pretty common to have some left over.
That's fine because this syrup can be kept for up to a week in the refrigerator it in an airtight container. Then you can get it out whenever you want to add some to a drink.
How to Use Blackberry Simple Syrup
The main thing we use our blackberry simple syrup for in my house is cocktails. It's something we almost always have in the refrigerator, so we can just add it to any drink we want.
The best drinks to use it for are Blackberry Gin & Tonic, Blackberry & Basil Margaritas, or a simple Blackberry Spritz. You can also use it for a pitcher of Blackberry Lemonade.
Blackberry Margarita Recipe
2 ounces tequila
1 ounce blackberry simple syrup
1/2 ounce lime juice
1/2 ounce Cointreau
Mix together in a cocktail shaker and serve over ice, with or without a salt rim on the glass.
Other cocktail recipes you might like
Yield:

1 cup
Blackberry Simple Syrup
Blackberry simple syrup can be made with just 3 simple ingredients and 10 minutes of your time.
Ingredients
1 cup blackberries, rinsed
1/2 cup water
1/2 cup granulated sugar
Instructions
Combine the blackberries, water, and sugar in a saucepan over medium heat.
Simmer and stir until the sugar is dissolved.
Reduce heat to medium low and continue to simmer for 15 minutes.
Strain the liquid through a fine mesh sieve to remove the solids.
Cool completely and store in the refrigerator in an air tight container.
Notes
Use 1 ounce of blackberry simple syrup in the cocktail of your choice.
The syrup will keep in the refrigerator for about 5 days.
Nutrition Information:
Yield:
8
Serving Size:
1
Amount Per Serving:
Calories:

56
Total Fat:

0g
Saturated Fat:

0g
Trans Fat:

0g
Unsaturated Fat:

0g
Cholesterol:

0mg
Sodium:

1mg
Carbohydrates:

14g
Fiber:

1g
Sugar:

13g
Protein:

0g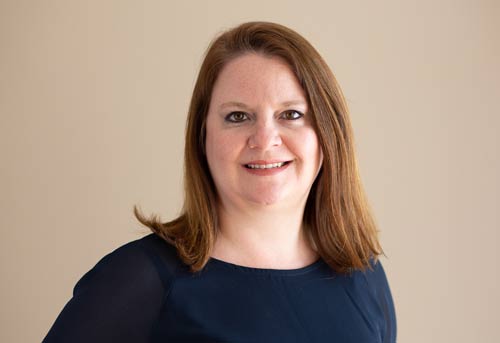 Laura is the founder and editor of the travel blogs Savored Sips and Savored Journeys. She is dedicated to sharing the best information about drinks found around the world.