Jalapeno simple syrup adds a spicy and sweet kick to your recipes. Use this easy homemade simple syrup in cocktails or to give a spicy kick to your margaritas or marinades.
» You might also like Candied Jalapenos and 10 Creative Simple Syrup Recipes.
Simple syrup is just a 50/50 ratio of sugar and water, dissolved down into liquid form. The addition of jalapenos to the mix gives the syrup a spicy kick and a delicious chili aroma that quickly changes the flavor profile of the drink you use it in.
We use it to flavor our cocktails, especially Margaritas, when we're feeling like something a bit different. You might think that it's going to be super spicy, but it's not really. If you take out most of the seeds, the sugar ends up balancing the spice, so you get a small kick and a ton of aroma and flavor. It's worth taking the extra few minutes to make the syrup yourself.
Homemade simply syrups are so easy to make and really add flavor and depth to a cocktail.
Ingredients You'll Need
As you can imagine, this jalapeno simple syrup is made with just three ingredients. The only things you need are:
Sugar – Use light or dark depending on the profile you want. Darker will give a more rich, molasses flavor.
Water
Jalapenos – Use fresh and aromatic jalapenos, deseeded and sliced.
If you want to cut down on the sugar, you can use a sugar substitute with no carbs and very few calories. I like allulose or Erythritol as a sugar substitute, although both are only about 70% as sweet as sugar, so you'll have to add a bit more to the mix for the same sweetness.
How to Make Jalapeno Simple Syrup
In a pot over medium-high heat, stir together the water, sugar and jalapeno slices until the sugar is fully dissolved. Bring it to a boil for about 2 minutes, then turn it down to low and simmer for 10 minutes, until the syrup has thickened up a bit.
Remove the pot from the heat and allow the syrup to cool completed. Once the syrup has cooled, pour it through a fine mesh sieve to remove any seeds and bits. Put it in a container with a tight lid where you can keep it until you're ready to use it.
How to Store It
After the syrup has cooled completely, you can store in a clean air tight container in the refrigerator for up to 2 weeks. It might go off sooner than that, so keep an eye on it. It turns cloudy or starts to show signs of mold, you shouldn't use it.
How to Use Simple Syrup
Jalapeno simple syrup adds a depth and complexity to a variety of recipes, both in food and beverages. Here are some delightful ways to use this simple syrup:
Cocktails: Spice up your cocktails by adding jalapeno simple syrup to margaritas, mojitos, daiquiris, or even a spicy Moscow mule. It works particularly well with tequila, rum, and vodka-based drinks.
Non-alcoholic beverages: Add a touch of jalapeno simple syrup to lemonades, limeades, iced tea, or sparkling water for a refreshing, spicy twist.
Salad dressings and vinaigrettes: Combine jalapeno simple syrup with olive oil, vinegar, and your choice of herbs to create a sweet and spicy salad dressing or vinaigrette.
Glazes and marinades: Use jalapeno simple syrup as a base for a spicy glaze or marinade for grilled meats, poultry, seafood, or vegetables. Combine it with soy sauce, garlic, ginger, or other spices to enhance the flavors.
Grilled fruits: Brush jalapeno simple syrup onto fruits like pineapple, mango, or peaches before grilling. This will add a spicy-sweet caramelization that pairs perfectly with the natural fruit flavors.
Salsas and sauces: Add a touch of jalapeno simple syrup to salsas, hot sauces, or barbecue sauces for an extra layer of sweetness and heat.
Desserts: Drizzle jalapeno simple syrup over vanilla ice cream, cheesecake, or chocolate desserts to create an unexpected and delicious flavor combination.
Store any leftovers in an airtight container in the refrigerator for up to a month.
Before You Go
Since you made it to the bottom of this post, you must be interested in making your own simple syrup, so we invite you to click to one of our other simple syrup recipes to continue your journey:
Like this post? We'd love for you to save it to your Pinterest board to share with others! FOLLOW US on Pinterest, Instagram, Facebook for more great recipes! If you made it, post a pic on Instagram and hashtag it #savoredsips
Yield:

6 Servings
Homemade Jalapeno Simple Syrup
Additional Time:
20 minutes
Jalapeno simple syrup adds a spicy and sweet kick to your recipes. Use this easy homemade simple syrup in cocktails or to give a spicy kick to your margaritas or marinades.
Ingredients
1 cup sugar
1/2 cup water
2 sliced jalapeño peppers
Instructions
Combine the sugar, water, and jalapenos in a pot over medium heat. Stir until the sugar has dissolved, simmer for about 10 minutes. Remove from the heat and let cool completely.
Store in an airtight jar for up to 1 month in the refrigerator.
Notes
This recipe makes 6- 1 ounce servings.
Pin it for later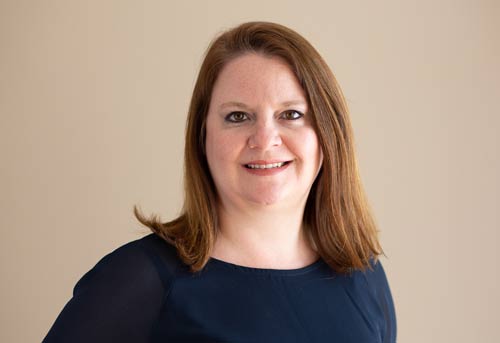 Laura is the founder and editor of the travel blogs Savored Sips and Savored Journeys. She is dedicated to sharing the best information about drinks found around the world.