Use this Brown Sugar Simple Syrup in cocktails or to give a nice caramelly burst of sweetness to your iced tea, hot tea, or coffee.
» You might also like How to Stock a Home Bar and Iced Coffee with Almond Milk.
Simple syrup is just a 50/50 ratio of sugar and water, dissolved down into liquid form. The addition of brown sugar to the mix gives the syrup a richer, more robust flavor than regular table sugar does, so it changes the flavor profile of the drink you use it in accordingly.
We use it to flavor our cocktails, especially an Old Fashioned, that is to die for with brown sugar simple syrup. It's worth taking the extra few minutes to make the syrup yourself.
Homemade simply syrups are so easy to make and really add flavor and depth to a cocktail.
Ingredients You'll Need
As you can imagine, this brown sugar simple syrup is made with just two ingredients. The only things you need are:
Brown sugar – Use light or dark depending on the profile you want. Darker will give a more rich, molasses flavor.
Water
If you want to cut down on the sugar, you can use a sugar substitute with no carbs and very few calories. I like allulose or Erythritol as a sugar substitute, although both are only about 70% as sweet as sugar, so you'll have to add a bit more to the mix for the same sweetness.
How to Make Brown Sugar Simple Syrup
In a pot over medium-high heat, stir together the water and sugar until the sugar is fully dissolved. It'll take about 3 minutes, once the water gets warm. Let it simmer for about 5 minutes.
Remove the pot from the heat and allow the syrup to cool completed. Once the syrup has cooled, pour it into a container with a tight lid where you can keep it until you're ready to use it.
How to Store It
After the syrup has cooled completely, you can store in a clean air tight container in the refrigerator for up to 2 weeks. It might go off sooner than that, so keep an eye on it. It turns cloudy or starts to show signs of mold, you shouldn't use it.
Additional Helpful Tips
Use dark brown sugar for a stronger molasses flavor, or light brown sugar for a milder taste.
Use filtered or purified water to avoid any impurities or minerals affecting the flavor of the syrup.
Stir the mixture constantly while bringing it to a boil to ensure that the sugar dissolves completely.
Remove the syrup from heat and let it cool completely before transferring it to a container for storage.
Use an airtight container, like a glass bottle or jar, to store the syrup in the refrigerator for up to 2 weeks.
Add vanilla extract or other flavorings like cinnamon, nutmeg, or cloves to the mixture for added depth of flavor.
For a spicier version, add a sliced ginger root or chili pepper to the mixture while simmering.
How to Use Simple Syrup
Brown sugar simple syrup adds a depth and complexity to a variety of recipes, both in food and beverages. Here are some delightful ways to use brown sugar simple syrup:
Cocktails: Brown simple syrup adds a rich, caramel-like sweetness to cocktails such as an Old Fashioned, Whiskey Sours, or Dark and Stormy.
Tea & Coffee: It can also be used to sweeten cold brew or hot coffee, tea, or iced tea.
Drizzling on desserts: Use brown simple syrup as a topping for pancakes, waffles, or French toast. Drizzle it over ice cream, yogurt, or fruit for a quick and easy dessert.
Baking: Incorporate brown simple syrup into your favorite baked goods, like cookies, muffins, cakes, or pies, to add moisture and sweetness.
Glazes and marinades: Create a glaze or marinade for meats, poultry, or seafood by combining brown simple syrup with ingredients like soy sauce, garlic, ginger, or your favorite spices. This adds a sweet, caramelized flavor to your dishes.
Oatmeal and porridge: Sweeten your morning oatmeal or porridge with a drizzle of brown simple syrup, adding extra flavor and richness.
Yogurt and smoothies: Add a touch of sweetness to your yogurt or smoothie by stirring in some brown simple syrup.
Remember, brown simple syrup is easy to make at home by combining equal parts of brown sugar and water in a saucepan. Heat the mixture gently, stirring until the sugar dissolves, and then let it cool before using it in your recipes. Store any leftovers in an airtight container in the refrigerator for up to a month.
Cocktails You Can Make with Brown Sugar Simple Syrup
Brown sugar simple syrup can be used in a variety of cocktails. Here are some cocktails that are especially delicious with brown sugar simple syrup:
Old Fashioned: This classic cocktail traditionally calls for a sugar cube or simple syrup as a sweetener, but using brown sugar simple syrup instead adds a rich caramel flavor that complements the whiskey perfectly.
Manhattan: This classic cocktail made with whiskey, sweet vermouth, and bitters can be made even more delicious with the addition of brown sugar simple syrup.
Daiquiri: This classic rum cocktail can be elevated with the use of brown sugar simple syrup instead of regular simple syrup, adding a depth of flavor to the drink.
Frequently Asked Questions
How long can Brown Sugar Simple Syrup be stored?
It can be stored in an airtight container in the refrigerator for up to 2 weeks.
Can Brown Sugar Simple Syrup be used in non-alcoholic drinks?
Yes, Brown Sugar Simple Syrup can be used in non-alcoholic drinks such as iced tea, lemonade, or soda for added sweetness and flavor.
How much Brown Sugar Simple Syrup should be used in cocktails?
The amount of Brown Sugar Simple Syrup used in cocktails can vary depending on the recipe and personal preference, but a standard amount is typically 1/2 oz to 1 oz per drink.
Before You Go
Since you made it to the bottom of this post, you must be interested in making your own simple syrup, so we invite you to click to one of our other simple syrup recipes to continue your journey:
Like this post? We'd love for you to save it to your Pinterest board to share with others! FOLLOW US on Pinterest, Instagram, Facebook for more great recipes! If you made it, post a pic on Instagram and hashtag it #savoredsips
Yield:

6 Servings
Homemade Brown Sugar Simple Syrup
Additional Time:
20 minutes
Use this Brown Sugar Simple Syrup in cocktails or to give a nice caramelly burst of sweetness to your iced tea, hot tea, or coffee.
Ingredients
1/2 cup brown sugar
1/2 cup water
Instructions
Combine the sugar and water in a pot over medium heat. Stir until the sugar is dissolved. Remove from the heat and let cool completely.
Store in an airtight jar for up to 1 month in the refrigerator.
Notes
This recipe makes 6-1 ounce servings.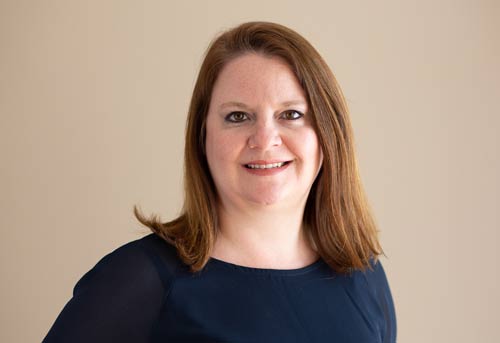 Laura is the founder and editor of the travel blogs Savored Sips and Savored Journeys. She is dedicated to sharing the best information about drinks found around the world.